Meatless Mondays are a great way to reduce your meat consumption and improve your health and the environment. But sometimes it's hard to come up with new and exciting meatless recipes. That's where this list comes in! Here are 22+ delicious and easy meatless recipes that will make you love Meatless Mondays.
Savory Mushroom Stroganoff
This creamy and one-pot Vegan Mushroom Stroganoff is as easy to make as it is delicious to eat. It's the ultimate comfort dish that gets along nicely with mashed potatoes, rice, or pasta. What's even better? It's easy to make with everyday ingredients. Get the recipe.
Creamy Tomato Risotto
Creamy Vegan Tomato Risotto is a simple yet super flavorful recipe that is sure to become a family's favorite. This healthy Cherry Tomato Risotto is ready in just 30 minutes and great for busy weeknights. Get the recipe.
Leftover Mashed Potato Pancakes
When you don't feel like spending hours cooking, these Vegan Potato Pancakes are just the answer. Crisp and golden, these easy savory pancakes are made from mashed potatoes and a few delicious additions. They're good for a vegan breakfast, side dish, or even dinner. Get the recipe.
Mushroom Bean Soup
This White Bean Mushroom Soup is super easy to make, comforting, and satisfying. Made with fresh vegetables and pantry staples, this is an easy plant-based soup packed with plant-based protein and lots of flavors. Get the recipe.
30-Minute Vegetable Stir-Fry Noodles
These Vegan Stir Fry Noodles are incredibly easy to make, packed with flavor, and the perfect recipe for busy weeknights! It features perfectly stir-fried veggies, tasty tofu, and delicious noodles coated in a simple, flavorful homemade stir-fry sauce! Get the recipe.
Hearty Sweet Potato And Bean Chili
This hearty plant-based Chili is packed with flavor and good-for-you ingredients. It's ready in just 30 minutes and is perfect for a cozy dinner. Get the recipe.
Lentil Pasta
This Lentil Pasta has the perfect combination of hearty and healthy. The rich, flavorful sauce, the texture of the lentils against the soft pasta, and the hint of spice from the red pepper flakes all come together to create a dish that's truly irresistible. The finishing touch of fresh parsley adds a burst of freshness, making every bite a delight. Get the recipe.
Crowd-Pleasing Caesar's Salad
This easy Vegan Caesar Salad is so good, you'll never go back to the original. Even omnivores will never know there are no anchovies or cheese in the dressing. Get the recipe.
Fried Mushrooms And Potatoes Recipe
This Fried Chanterelle Mushrooms And Potatoes Recipe is an easy and delicious comfort food that never fails! Made in one pan and with just 5 ingredients, this cozy and flavorful dish is sure to become a hit. Get the recipe.
Ukrainian Green Borscht
Such a delicious Green Borscht with Spinach. Classic Ukrainian recipe your whole family will enjoy. Ready to be served in 30 minutes. Get the recipe.
Eggplant Potato Stew
This thick and hearty Eggplant Potato Stew Recipe features chewy eggplants, tender potatoes, and aromatics full of flavor. Made with plenty of veggies in just under an hour, it's the ultimate soul food. Get the recipe.
Miso Pesto Pasta
This 30-minute Creamy Miso Pesto Pasta with Pecans is simply the best. Packed with a savory white Miso paste, garlic, and crunchy pecan, this easy vegan pasta makes a perfect recipe for busy weeknights. Get the recipe.
Sun-Dried Tomato Alfredo
Creamy, flavorful, a bit sweet and tart, this Sun Dried Tomato Alfredo With Zucchini Spaghetti will make a quick and easy dinner recipe that is perfect for busy weekdays, but is also delicious and satisfying for a Sunday family meal. Get the recipe.
Creamy (And Healthy) Potato Salad
For your picnics or BBQs, this Healthy Vegan Potato Salad made with cucumber and tomato in a garlicky yogurt sauce is perfect. It's a simple salad that's both easy to prepare and delicious. The salad is creamy and satisfying, making it an ideal dish for outdoor gatherings. Get the recipe.
Easy Bean Stew
If you're short on time and can't cook a complicated meal, then the vegan White Bean Tomato Stew is an ideal choice for you. It's an easy and fast dish that doesn't compromise on taste. Get the recipe.
Mushroom Risotto
This Creamy Vegan Mushroom Risotto is undoubtedly the most exceptional one out there. It has a distinct taste that is both luxurious and delectable. Furthermore, it is gluten-free and can be easily prepared in just 30 minutes, making it a great option for a romantic evening or a family gathering. Get the recipe.
30-Minute Truffle Pasta
This amazing vegetarian Black Truffle Pasta is healthy, flavorful, and very easy to make. It's great for a date night with your significant other or when you want to make your dinner extra special. Get the recipe.
Hearty Sardinian Minestrone Soup
The Hearty Old-Fashioned Minestrone soup is packed with nutritious ingredients such as leeks, beans, and potatoes. Both kids and adults love this soup and it is perfect for warming up on cold days. Don't forget to include some crispy bread to complete the meal. Get the recipe.
French Onion Soup
This Vegan French Onion Soup is so easy to make! Practically hands-off. Very cozy, delicious, and perfect for chilly fall and winter nights, but also fancy to make for a date night. Get the recipe.
Smashed Potatoes With Garlic-Dill Sauce
These Crispy Smashed Red Potatoes With Garlic And Dill are a side dish that offers both ease and deliciousness and is always satisfying. They are a comforting dish that never fails to please, and are naturally vegan, made with only four basic ingredients. These crushed red potatoes are perfect for any occasion. Get the recipe.
Creamy Broccoli Pasta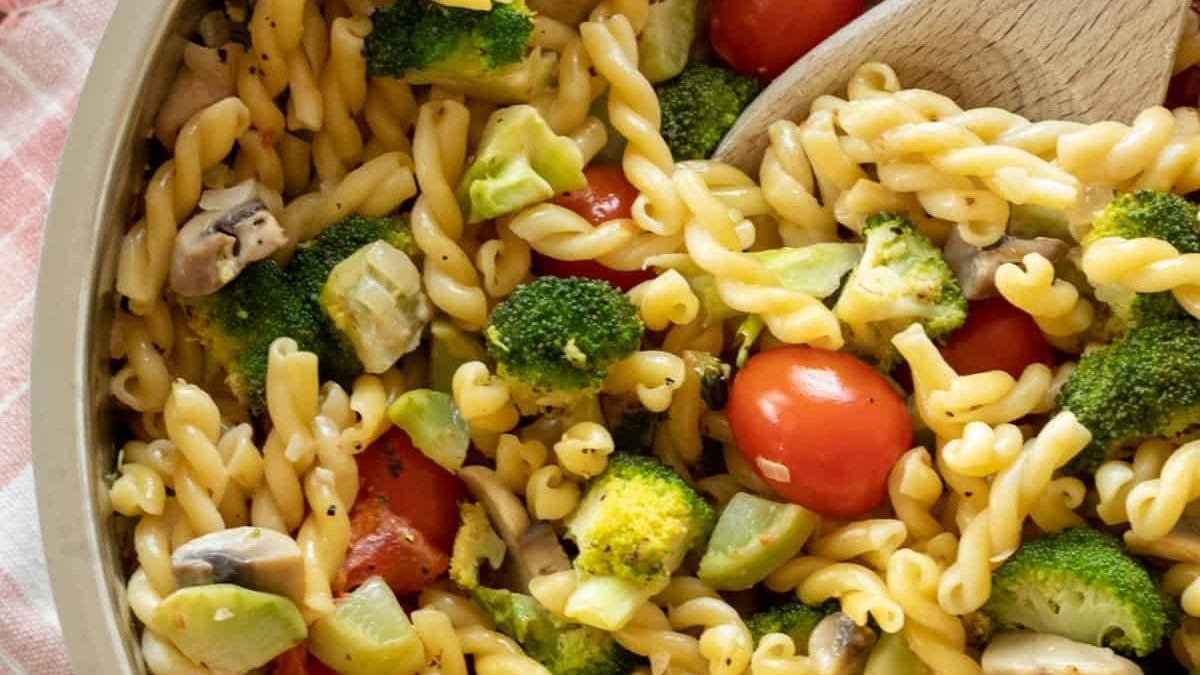 This pasta is loaded with veggies for a healthier dish you'll love. Get the recipe.
Sweet Potato Gnocchi
Transform traditional Italian comfort food with this recipe for homemade sweet potato gnocchi with roasted garlic sauce. The perfect vegetarian main course or flavorful side dish, this dish is easy to make with just a few simple ingredients and a little bit of patience. Get the recipe.
Simple Mac and Cheese Recipe without Flour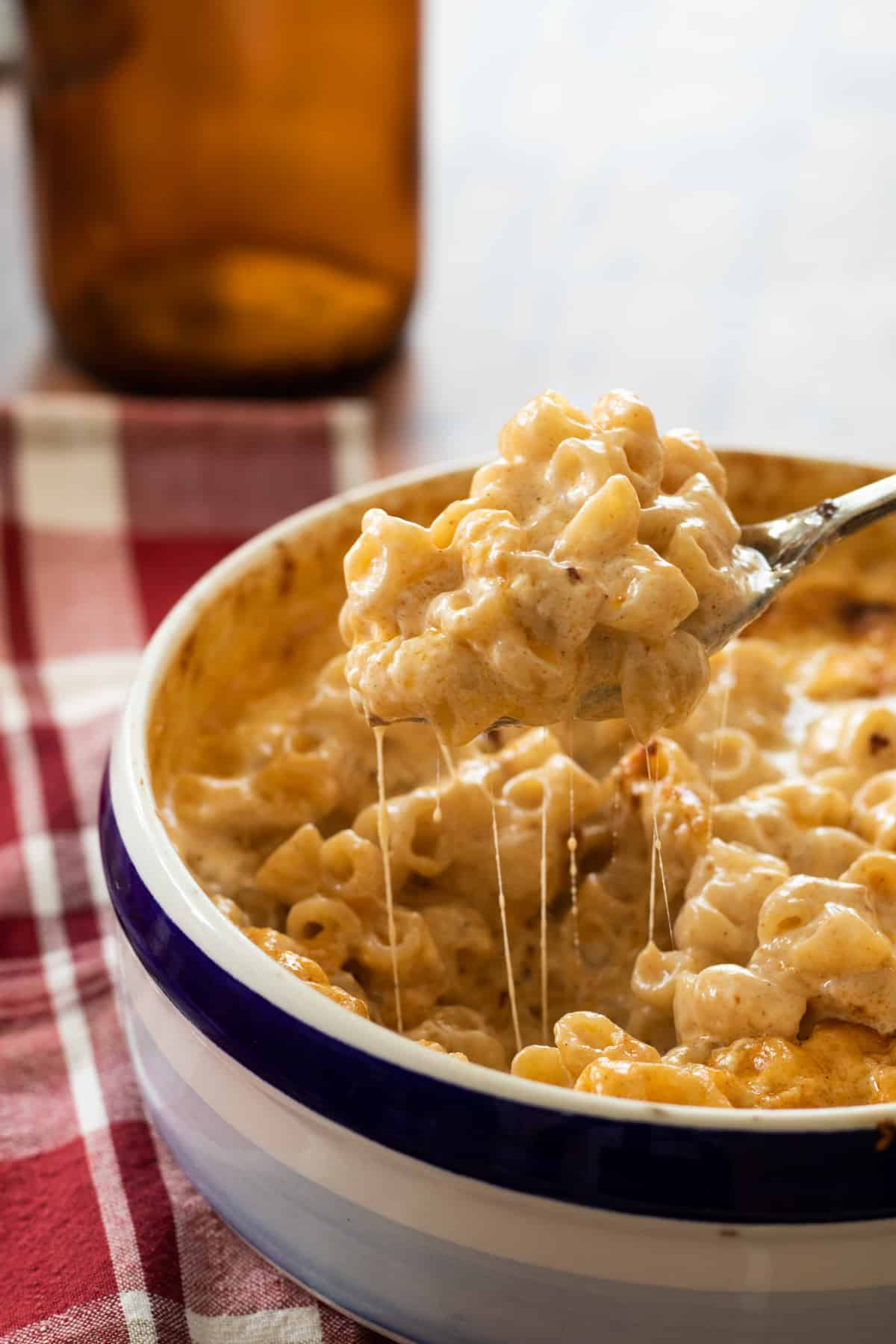 Making Mac and Cheese has never been this easy! With just 10 minutes of prep and 45 minutes in the oven you can make the best simple Mac and Cheese without flour - in one pan, without boiling, no flour and no roux. With both Cheddar and Gruyere this is as cheesy & flavor packed as it gets! Get the recipe.
More from Lavender & Macarons
13 Dessert Recipes That Are So Good, They'll Never Guess You Didn't Make Them Yourself
Indulge in these 13 delectable dessert recipes that taste so amazing, nobody will suspect you didn't create them from scratch. 13 Dessert Recipes That Are So Good, They'll Never Guess You Didn't Make Them Yourself.