Prepare to be amazed by our collection of 13 fish recipes that are incredibly simple to whip up, even if you don't possess the skills of a master chef. These dishes are perfect for beginners and experienced cooks alike.
Cod Piccata
This Easy Cod Piccata in a creamy Picatta sauce makes a quick 30-minute dinner recipe your family will love. Creamy, a bit briny and so so good! Get the recipe.
Smoked Blackened Salmon Sliders with Wasabi Mayo and Pickled Red Onions
his smoked blackened salmon sliders recipe should definitely be added to your must-make list! These summer BBQ salmon burgers feature pickled red onions and wasabi mayo for maximum flavour. They can be made in a pellet grill or Traeger and it's one of the best smoked salmon recipe ideas for the months ahead. Or, better still, right now! Get the recipe.
Finnish Salmon Soup
Tired of baked salmon dishes? Try my Lohikeitto recipe - delicious and the easiest ever salmon soup that is so popular in Finland. Made in just under 40 minutes, this cozy and hearty fish soup is sure to warm you on chilly winter nights. Get the recipe.
Baked Garlic Butter Salmon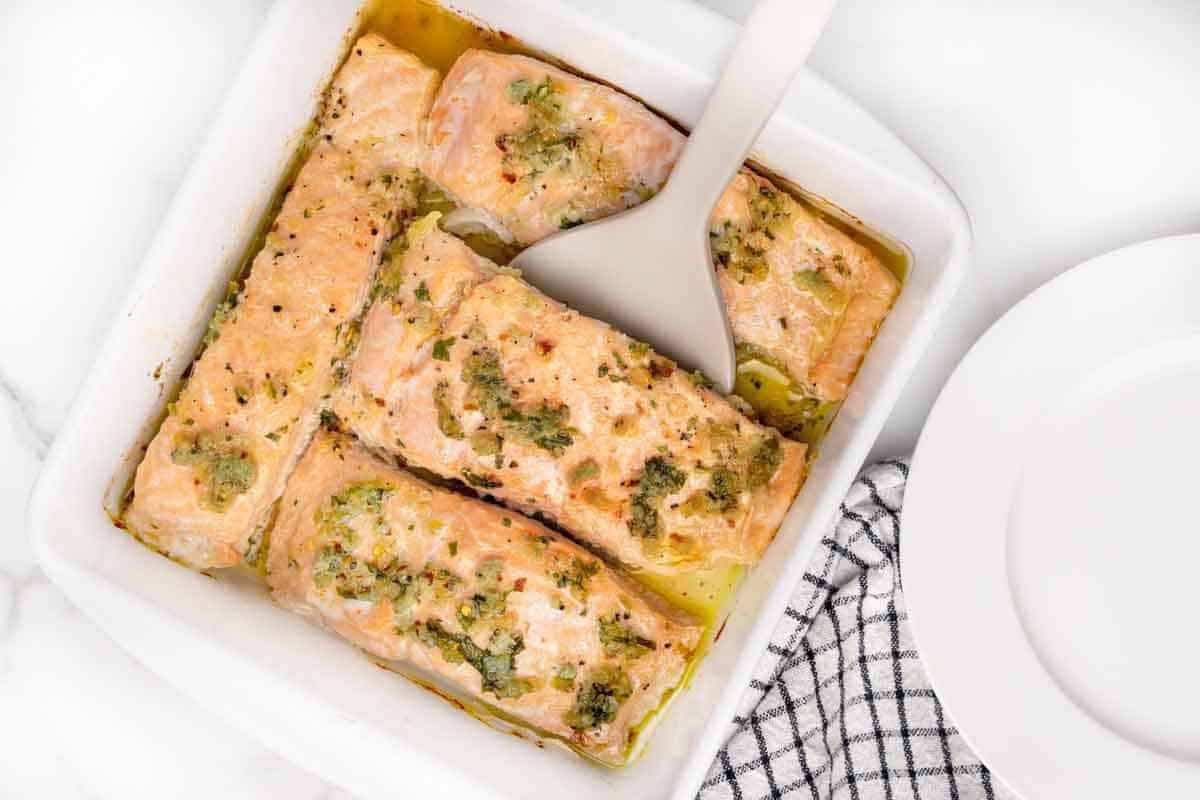 My Baked Garlic Butter Salmon is the perfect dinner for busy weeknights. Savory garlic butter seeps into the salmon fillet, creating perfectly cooked, moist, flavorful salmon. And the aromatics of the rich garlic butter make this simple dish a culinary event. Get the recipe.
Tuna Rillettes
Tuna Rillettes is a rustic French spread made from Baked Tuna, Crème Fraîche and herbs. It's delicious as a party starter served on a crusty baguette or toast. Get the recipe.
Creamy Salmon Pasta
This Easy and Creamy Salmon Pasta features quickly seared salmon tossed in a creamy, smoky sauce along with your favorite pasta. This hearty and satisfying dish is loaded with flavor and comes together in no time. Get the recipe.
Seared Cod With Tomato-Caper Sauce
The easiest and most delicious cod recipe you'll ever need. Seared to a flaky perfection and served with a tangy tomato-caper sauce over mashed potatoes or rice, this cod recipe makes an easy and delicious weeknight meal. Get the recipe.
Tuna Mushroom Egg Bake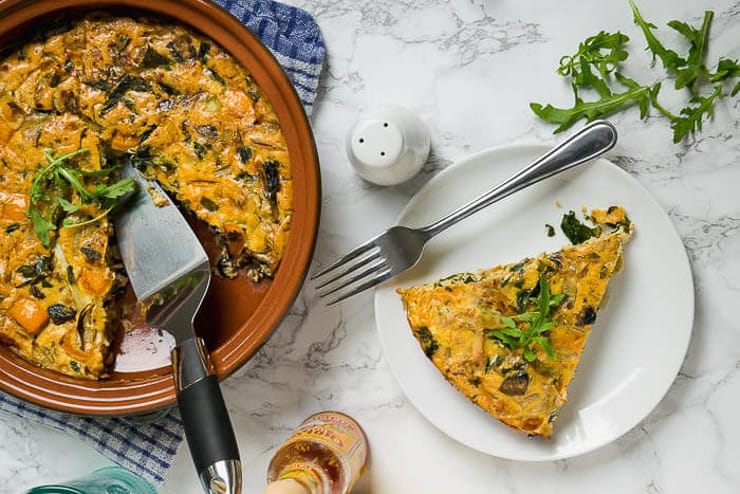 This Tuna Mushroom Egg Bake recipe is sure to put a pep in your step! You'll love it because it is lusciously loaded with veggies, protein and healthy fats. Get the recipe.
Salmon Oreganata
This Sheet Pan Salmon Oreganata With Green Beans And Potatoes is a quick, healthy, and satisfying dinner. Everyone will love the flaky, crispy coating and zesty flavors; this easy-baked salmon recipe is bound to become a new family favorite. Get the recipe.
Easy Fried Flounder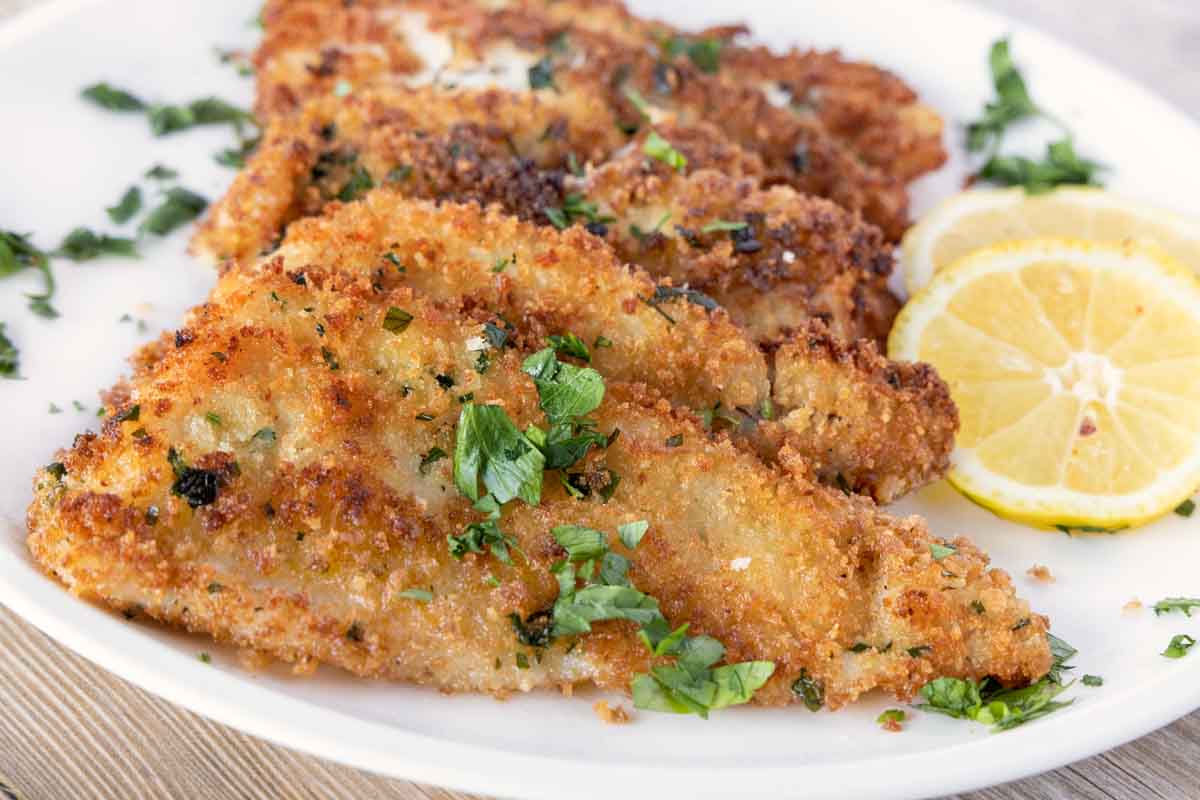 Crispy golden brown fried flounder is a restaurant-quality dish that the whole family will love. Lightly breaded with seasoned panko bread crumbs and quick fried, the sweet, flaky filet of flounder will almost melt in your mouth. Get the recipe.
Parmesan Crusted Halibut
Weeknight dinners like this gluten-free parmesan crusted halibut make for an easy, flavorful dinner that is ready in no time. Get the recipe.
Mediterranean Tuna Casserole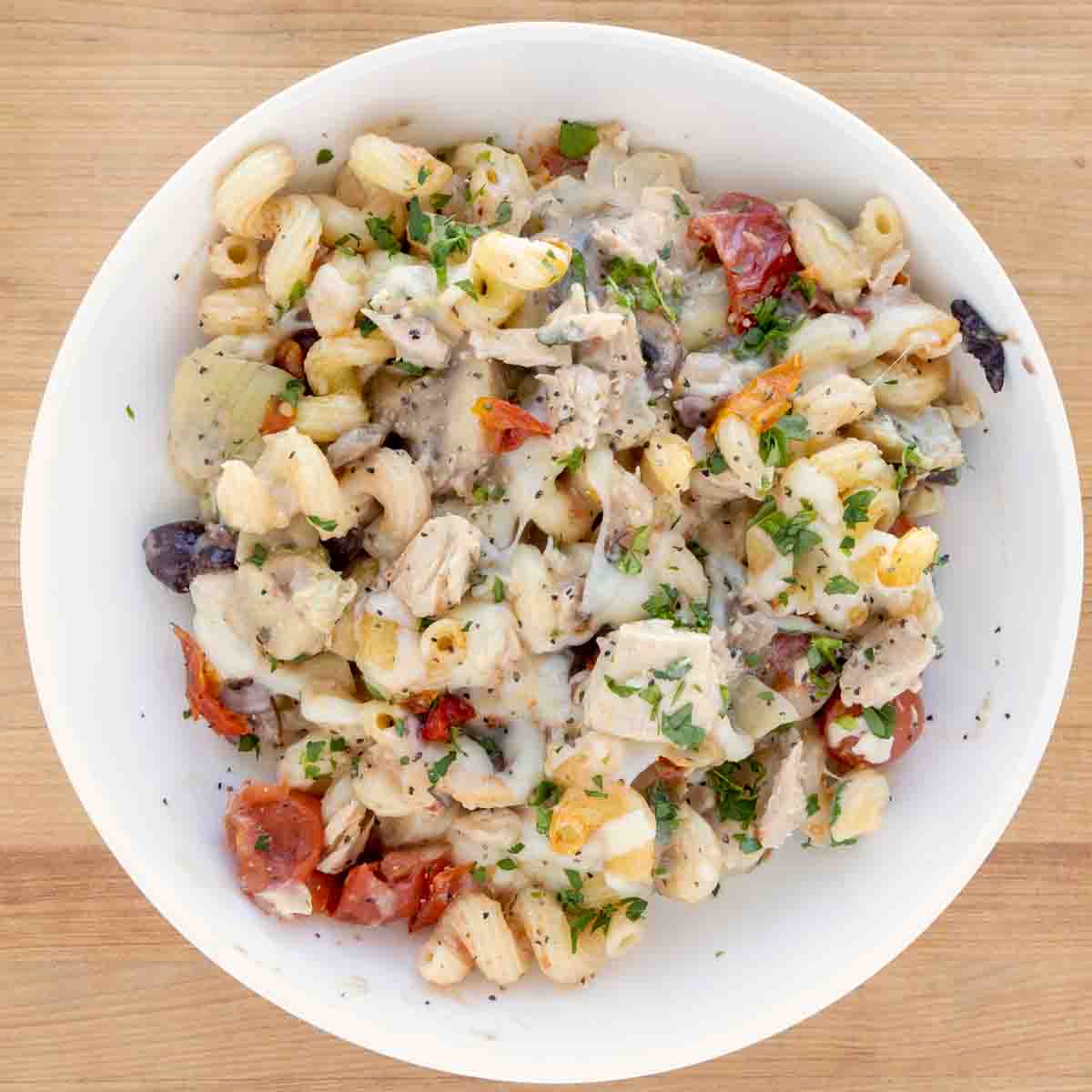 If you're looking for a delicious, filling weeknight dinner my Mediterranean Tuna Casserole is guaranteed to bring smiles to your dinner table! This is comfort food at its best and truly one of my favorite casserole recipes. Get the recipe.
Pescado Con Coco
Bring the beauty of the stunning Samana Bay to your kitchen with this Pescado con coco recipe. This fish with coconut milk sauce is a mix of fresh fish, vegetables, and herbs in a hearty sauce with all the spices and tastes that we love. It's a recipe that won't disappoint. Get the recipe.
More from Lavender & Macarons
Creamy chicken dinners are the ultimate comfort food. They're rich, decadent, and satisfying. And when they're done right, they're absolutely irresistible. Read - Our Creamiest Chicken Dinners: So Good, You'll Lick Your Plate.
17 Restaurant-Quality Dinner Recipes You Can Easily Make at Home
Eating out can be a fun and convenient way to enjoy a delicious meal, but it can also be expensive and time-consuming. Read -17 Restaurant-Quality Dinner Recipes You Can Easily Make at Home.
30 Meatless Recipes That Are Packed With Flavor and Satisfaction
Meatless meals don't have to be boring or bland. In fact, there are many delicious and satisfying meatless recipes that are perfect for any occasion. Read - 30 Meatless Recipes That Are Packed With Flavor and Satisfaction.
17 Nutritious and Delicious Meal Ideas Starring Canned Chickpeas
Canned chickpeas are a budget-friendly and easy-to-use ingredient that can be used to create many kinds of nutritious and delicious meals. Get the recipe.
18 Seafood Dishes That Will Make You Want to Live by the Sea
There's nothing quite like a delicious seafood dish to remind you of a relaxing vacation at the sea. The fresh, briny flavors of seafood are simply irresistible, and they can transport you back to days of sun, sand, and surf.
Try these 18 seafood dishes that will make you want to live by the sea. Read - 18 Seafood Dishes That Will Make You Want to Live by the Sea.