Comfort food is the food that we turn to when we need a hug, a pick-me-up, or just a sense of home. It's the food that makes us feel good, inside and out.
Whether you're a seasoned chef or a novice, these 23 recipes are designed to cater to all levels of culinary expertise, promising a delightful cooking experience. Try them!
Mushroom Stroganoff
This creamy and one-pot Mushroom Stroganoff is as easy to make as it is delicious to eat. It's the ultimate comfort dish that gets along nicely with mashed potatoes, rice, or pasta. What's even better? It's easy to make with everyday ingredients. Get the recipe.
Creamy Salmon Pasta
This Apple Cider Beef Stew is gluten free and full of comfort. It's easy to throw together and tastes great the next day. It's the perfect meal to make for company over the holidays. Get the recipe.
Polish Dill Pickle Soup
Dill Pickle Soup is my all-time favorite soup recipe for busy weeknights. It requires merely 30 minutes of your time and provides you with a hearty and satisfying bite. This easy soup is savory and creamy and kids love it too. Perfect for lunch or dinner, especially in cold winter weather. Get the recipe.
Chicken And Mushroom Stroganoff
This Chicken Mushroom Stroganoff is the perfect one-pot meal that'll be ready in under 30 minutes to give you a deliciously satisfying meal without having to slave away in the kitchen all day! It features chicken stroganoff, the chicken version of this incredibly popular East European dish that we've all come to know and love. Get the recipe.
Ukrainian Red Borscht
Borscht - everything you wanted to know about making this traditional Ukrainian Soup. Picky kids approved, this healthy recipe won't skimp on flavor. I make this easy vegetable Borscht with beans and cabbage every week and I'm confident you'll love it too. Get the recipe.
One Pot French Mustard Chicken
Prepare to fall madly in love with this Creamy, dreamy Mustard Chicken Recipe. Classic French dish that tastes outstanding. Get the recipe.
Eggplant Gratin
This creamy and scrumptious Eggplant Gratin is smothered with a secret white sauce and topped with a generous layer or Gruyere cheese. It is a side dish that is so easy to make and will be gone before you know it. Get the recipe.
4-Ingredient Roasted Pork Tenderloin
There's so much flavor in this JUICY and flavorful Buzhenina (Herb Roasted Pork Tenderloin). It hardly takes any effort to make and perfect for dinner or holidays. Classic Ukrainian recipe uses 4 ingredients and never disappoints. Get the recipe.
Spanish Chicken And Rice
Bursting with flavor, juicy, hearty, and comforting, this Spanish Chicken And Rice makes a delicious one-pot recipe for the whole family. Perfect for a weeknight or Sunday dinner. Get the recipe.
Moroccan Slow Cooker Bean Stew
This Moroccan Slow Cooker Bean Stew, also called Loubia is the ultimate comfort food full of flavor. Made with Cannellini Beans, tomatoes and spices, these slow cooker white beans recipe are sure to warm you up on a chilly fall or winter night. Get the recipe.
Chicken Paprikash
Hungarian Chicken Paprikash is an easy, one pan weeknight dinner recipe with a finger licking good sour cream sauce made of the pantry staples. Husband's approved recipe that your family will love. Get the recipe.
Award-Winning Chili Recipe
This Award Winning Chili Recipe is a showstopper. If you are tired of boring recipes, tired of chili that tastes like beef stew, tired of recipes that seem one trick ponies, then this is the best chili recipe you have been waiting for. My ultimate cook-off-winning chili is loaded with flavor and a secret ingredient. Perfect comfort food for cold weather, your whole family will love it. Get the recipe.
Salmon Nicoise Salad
Smoked Salmon Nicoise Salad is vibrant, festive and so delicious! It's a perfect summer recipe for dinner or when you have friends over and need to make something quick yet impressive. Get the recipe.
Beef Stroganoff
This Easy Beef Stroganoff Recipe features tender strips of beef that are quickly seared and then simmered in a flavorful sour cream-tomato sauce. This 40-minute recipe requires just 7 ingredients and is cozy and delicious! Perfect for busy weeknights! Get the recipe.
Rattlesnake Pasta
Kick your regular pasta up a notch with this delightful dish called Rattlesnake Pasta! This is a creamy, spicy, and savory meal that combines juicy chicken, sautéed peppers, and tender pasta all enveloped in a rich and creamy Alfredo-style sauce with a hint of heat. Get the recipe.
Ikea-Style Meatballs
It's Meatballs And Gravy Recipe - Ikea-inspired meatballs made with ground beef and turkey that are seared till brown and crispy and then simmered in the best ever homemade gravy. This hearty and satisfying dish is sure to become new family's favorite. Get the recipe.
Smashed Potatoes With Dill-Garlic Sauce
So easy and delicious, these Crispy Smashed Red Potatoes With Garlic And Dill are a comfort side dish that never disappoints. Naturally vegan and made with just 4 simple ingredients, these crushed red potatoes are great for any occasion. Get the recipe.
Bacon Wrapped Salmon With Garlic Butter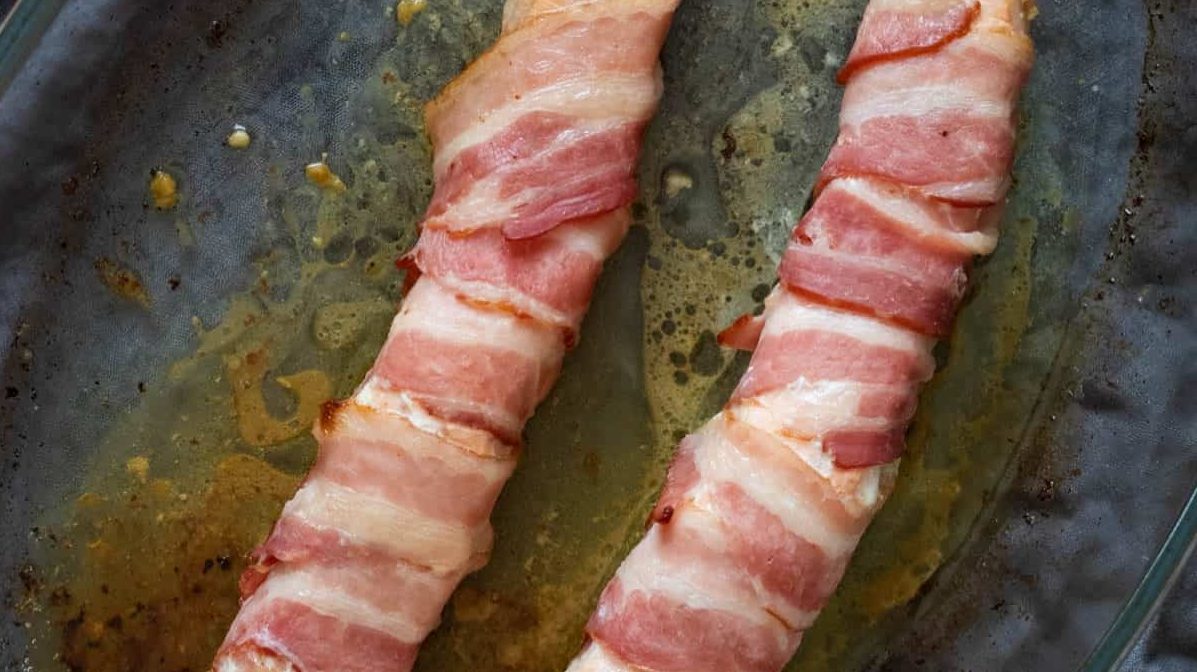 Load you standard salmon filets with garlic butter & wrap in bacon for a delicious meal the whole family will love. Get the recipe from Get the recipe.
Greek Lemon Chicken
One of the easiest recipes in Mediterranean cuisine... Chicken Riganati, or Greek Lemon Roasted Chicken, is juicy and tender and requires just a handful of ingredients. Prepare it for a weeknight dinner or a special occasion. You'll love the lemon and oregano flavor of the dish and the easiness of putting it together. Get the recipe.
Garbanzo Beans and Kale Stew
This Vegan Garbanzo Beans and Kale Stew is a hearty and healthy dish great to be enjoyed on its own or over rice or pasta. It's easy to make, nutritious and great for meal prep, too. Made in one pan with protein-packed chickpeas that are flavorful and a bit spicy. Get the recipe.
Italian Beef Braciole Stuffed Beef Roll
Being Italian, this Italian beef braciole always makes me happy. A stuffed Italian rolled steak or beef roll with tomato sauce is always good. Braciole is delicious served with pasta, mashed potatoes or a vegetable based side dish. It makes a truly wonderful Sunday family dinner and is one of the Italian classics when it comes to steak roll recipes. Get the recipe.
Pistachio Crusted Salmon with Spinach Salad
This Pistachio Crusted Salmon is where healthy meets delicious. It's crunchy, flavorful with a delicious Spinach and Raisin Salad. This simple 20-minute recipe makes an easy and quick weeknight meal. Get the recipe.
Apple Cider Beef Stew
This Apple Cider Beef Stew is gluten free and full of comfort. It's easy to throw together and tastes great the next day. It's the perfect meal to make for company over the holidays. Get the recipe.