Make this year's Thanksgiving feast the best one ever with these 16 amazing recipes. These dishes will elevate your celebration and make it truly special. From appetizers to desserts, you'll find everything you need to create a delicious and memorable Thanksgiving meal.
Pumpkin Sausage Pinwheels
These Sausage Pinwheels are super easy to make using just 5 ingredients! You'll end up with perfectly crisp golden brown puff pastries wrapped around Italian sausage slices with a delicious pumpkin puree! The parmesan cheese and green onions elevate the flavor to the next level. Get the recipe.
Air Fryer Turkey Breast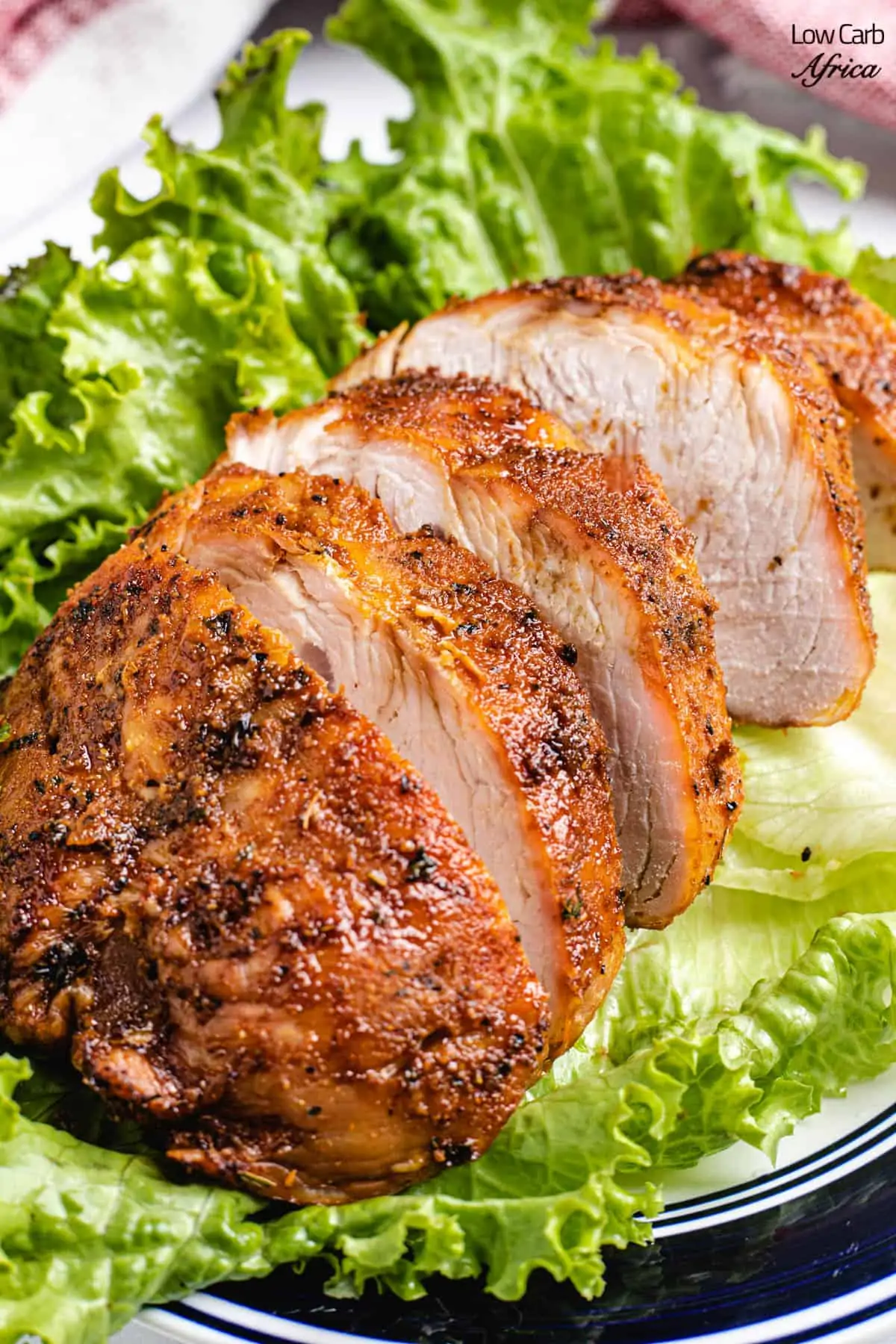 If you don't want a large turkey for your Thanksgiving dinner, this Ninja Foodi turkey breast is for you! So tender and juicy inside with crispy skin outside, you will love this super easy holiday recipe! Get the recipe.
Cauliflower Au Gratin
This Cauliflower Au Gratin, also known as a Cauliflower Bake, is a delightful and satisfying dish that brings together the wholesome flavors of cauliflower and creamy gratin goodness. It's an easy comfort food recipe that has quickly become one of the favorites in my house. It's creamy, cheesy, and such a delicious side dish for holidays as well as for Sunday night dinner. Get the recipe.
Bruschetta with Pesto and Sun-Dried Tomatoes
Easy Bruschetta With Pesto And Sun-Dried Tomatoes features homemade basil Pesto, sautéed zucchini and delicious sun-dried tomatoes. If you're looking for a very best crowd-pleasing appetizer for birthday party, Thanksgiving or Christmas, you can count on this Basil Pesto Bruschetta to deliver. Easy to make and absolutely delicious! Get the recipe.
Duck Breasts with Orange Sauce
Learn how to make Duck Breasts with Orange Sauce - probably the best duck recipe you will find! With the most delicious tart & sweet orange sauce, this is a dish you'll be making over and over again. Get the recipe.
Mashed Potatoes with Coconut Milk
These are, hands down, the BEST Mashed Potatoes you'll ever have, with the creamiest consistency ever and the most delicious hint of roasted garlic. They're creamy, thanks to the coconut milk, but you won't even be able to tell that they're entirely dairy-free! Get the recipe.
Pumpkin Pulls Apart Bread
This Pumpkin Bread is an incredibly moist, flavorful bread infused with the comforting taste of pumpkin and the warmth of cinnamon. And my recipe is not just any pumpkin bread, it's vegan and pulls apart with a delicious lemon sugar glaze that's so delicious you'll want to eat it by itself! This is the perfect dessert recipe for fall baking! Get the recipe.
Roasted Brussels Sprouts
These Easy Brussels Sprouts are healthy, delicious and take little time to prepare. Roasted until tender and crispy and drizzled over with a tangy and sweet honey balsamic vinaigrette. This recipe will quickly become your favorite! Get the recipe.
Fried Mushrooms and Potatoes
This Fried Chanterelle Mushrooms And Potatoes Recipe is an easy and delicious comfort food that never fails! Made in one pan and with just 5 ingredients, this cozy and flavorful dish is sure to become a hit. Get the recipe.
Hazelnut Crust Pumpkin Caramel Pie
It's time to take your favorite Pumpkin Pie to the next level. Crispy and extremely flavorful hazelnut crust and sweet caramel pumpkin filling will make you crave this easy pie all year round. It's absolutely scrumptious. Get the recipe.
Autumn Squash, Kale and Apple Salad
I've got your Thanksgiving salad right here. I try to give you at least one of these every year, a crowd-pleasing, show-stopping salad option that you can bring with you to any harvest or holiday gathering. Get the recipe.
Roulade Of Turkey Recipe
This fancy, roulade of turkey is stuffed with fresh herbs and apple. It sounds complicated, but it's so easy! Get the recipe.
Polenta Bites with Black Olive Tapenade
If you need a 30-minute vegan appetizer idea, these Polenta Bites will do the trick. Tubed polenta is fried until crispy and then topped with a tangy Kalamata Olive-Caper spread. Easy and mouthwatering appetizer that everyone will love. Get the recipe.
Pumpkin Creme Brûlée
This delicious Pumpkin Creme Brûlée is a unique twist on the classic dessert, infusing the creamy custard with the rich flavors of pumpkin and autumn spices. It's a perfect make-ahead dessert for your holiday table, offering a sophisticated yet comforting end to your meal. Get the recipe.
Pumpkin and Mushroom Risotto
Craving a rich, hearty, one-pan meal that warms your soul? This Pumpkin and Mushroom Risotto recipe is your answer! It's a delicious blend of creamy Arborio rice, earthy shiitake mushrooms, and smooth pumpkin puree. It's the best way to use pumpkin puree! Get the recipe.
Mashed Sweet Potatoes
This delicious Vegan Mashed Sweet Potatoes is an absolutely must-try for the holidays! It's naturally sweet, incredibly creamy, and absolutely satisfying. In just 30 minutes, you can have it ready using only six ingredients. Get the recipe.
More from Lavender & Macarons
Creamy chicken dinners are the ultimate comfort food. They're rich, decadent, and satisfying. And when they're done right, they're absolutely irresistible. Read - Our Creamiest Chicken Dinners: So Good, You'll Lick Your Plate.
17 Restaurant-Quality Dinner Recipes You Can Easily Make at Home
Eating out can be a fun and convenient way to enjoy a delicious meal, but it can also be expensive and time-consuming. Read -17 Restaurant-Quality Dinner Recipes You Can Easily Make at Home.
30 Meatless Recipes That Are Packed With Flavor and Satisfaction
Meatless meals don't have to be boring or bland. In fact, there are many delicious and satisfying meatless recipes that are perfect for any occasion. Read - 30 Meatless Recipes That Are Packed With Flavor and Satisfaction.
17 Nutritious and Delicious Meal Ideas Starring Canned Chickpeas
Canned chickpeas are a budget-friendly and easy-to-use ingredient that can be used to create many kinds of nutritious and delicious meals. Get the recipe.
18 Seafood Dishes That Will Make You Want to Live by the Sea
There's nothing quite like a delicious seafood dish to remind you of a relaxing vacation at the sea. The fresh, briny flavors of seafood are simply irresistible, and they can transport you back to days of sun, sand, and surf.
Try these 18 seafood dishes that will make you want to live by the sea. Read - 18 Seafood Dishes That Will Make You Want to Live by the Sea.