Summer is the perfect time to enjoy light and flavorful soups that won't weigh you down. Here are 16 delicious soups that are easy to make and perfect for the summer mood.
Soupe Au Pistou (Provencal Vegetable Soup)
This Soupe Au Pistou or Provencal Vegetable Soup is refreshing, healthy and delicious. Great for summer lunch or light dinner. Soupe Au Pistou recipe.
Easy Spanish Gazpacho
In a hot weather there's nothing better than a bowl of cold fresh soup. This Spain Gazpacho recipe uses simple ingredients and requires zero cooking time. Just blend it, chill and serve. Easy Spanish Gazpacho.
Holodnik
Refreshing and delicious Cold Borscht or as they also call it in several Eastern European countries - Holodnik. Super easy to make and great for lunch or dinner especially during hot summer days. Holodnik Recipe.
Polish Dill Pickle Soup
Dill Pickle Soup is my all-time favorite soup recipe for busy weeknights. It requires merely 30 minutes of your time and provides you with a hearty and satisfying bite. This easy soup is savory and creamy and kids love it too. Perfect for lunch or dinner, especially in cold winter weather. Dill Pickle Soup.
Green Borscht
Such a delicious Green Borscht with Spinach. Classic Ukrainian recipe your whole family will enjoy. Ready to be served in 30 minutes. Green Borscht recipe.
20-Minute Tomato Soup
Easy Vegan Tomato Soup featuring juicy heirloom tomatoes and my favorite secret ingredient that makes this soup truly the BEST. Ready in just 15 minutes, this practically "no-cook" dairy-free soup is healthy, delicious and perfect for cozy lunch or dinner. Easy Tomato Soup.
White Chicken Chili
This yummy White Chicken Chili is ready to be served in 40 minutes. This easy and hearty soup features ground chicken, canned Cannellini beans, jalapeño pepper, and tomatoes all cooked in an aromatic and savory broth. White Chicken Chili.
Broccoli Vegetable Soup
Healthy Broccoli Veggie Soup that is brimming with delicious flavor. A bowl of this soup is great for lunch or dinner. If you're looking for hearty, easy soup that is loaded with vegetables, this recipe is for you! Broccoli Vegetable Soup.
White Bean Mushroom Soup
This White Bean Mushroom Soup is super easy to make, comforting, and satisfying. Made with fresh vegetables and pantry staples, this is an easy vegan soup packed with plant-based protein and lots of flavors. White Bean Mushroom Soup.
Solyanka Soup
This Solyanka is an easy soup recipe idea for busy days. It comes together quickly, requires just a handful of ingredients and tastes refreshing and delicious. Solyanka Soup recipe.
Finnish Salmon Soup
Tired of baked salmon dishes? Try my Lohikeitto recipe - delicious and the easiest ever salmon soup that is so popular in Finland. Made in just under 40 minutes, this hearty fish soup is sure to make your belly happy. Finnish Salmon Soup.
French Parmesan Soup
I won't lie when I tell you that French Parmesan Soup will knock your socks off. Intense Parmesan flavor, unforgettable taste, crispy bacon and garlicky croutons make this silky soup an ultimate comfort food for a cold weather. Your family will love it! French Parmesan Soup.
Tuscan Kale Soup Recipe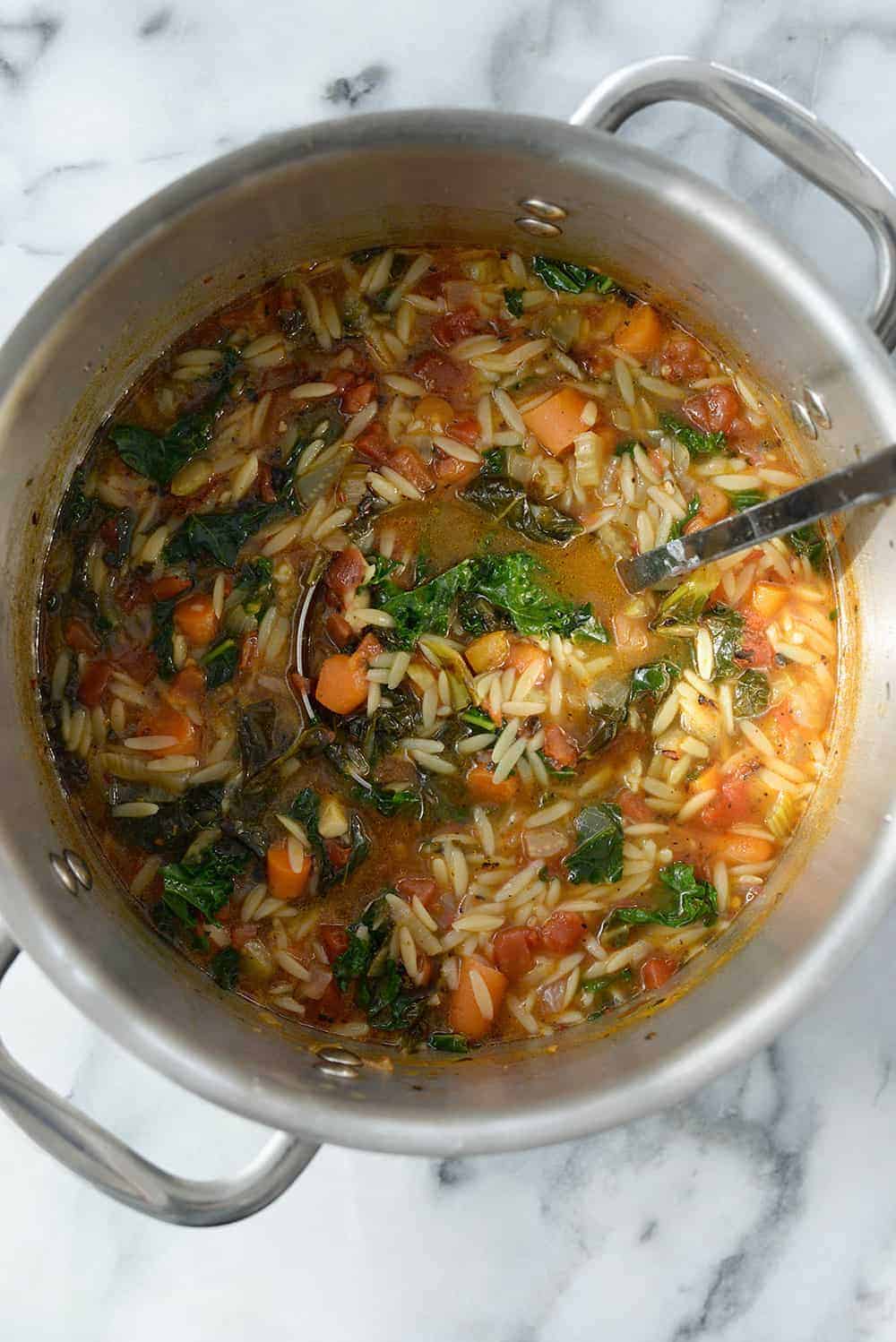 Looking for a healthy vegan kale soup? Try this Tuscan Kale Soup Recipe made with roasted tomatoes, orzo, kale in a spicy broth. A must make with less than 250 calories a serving. Tuscan Kale Soup Recipe.
Shiitake Mushroom Soup Recipe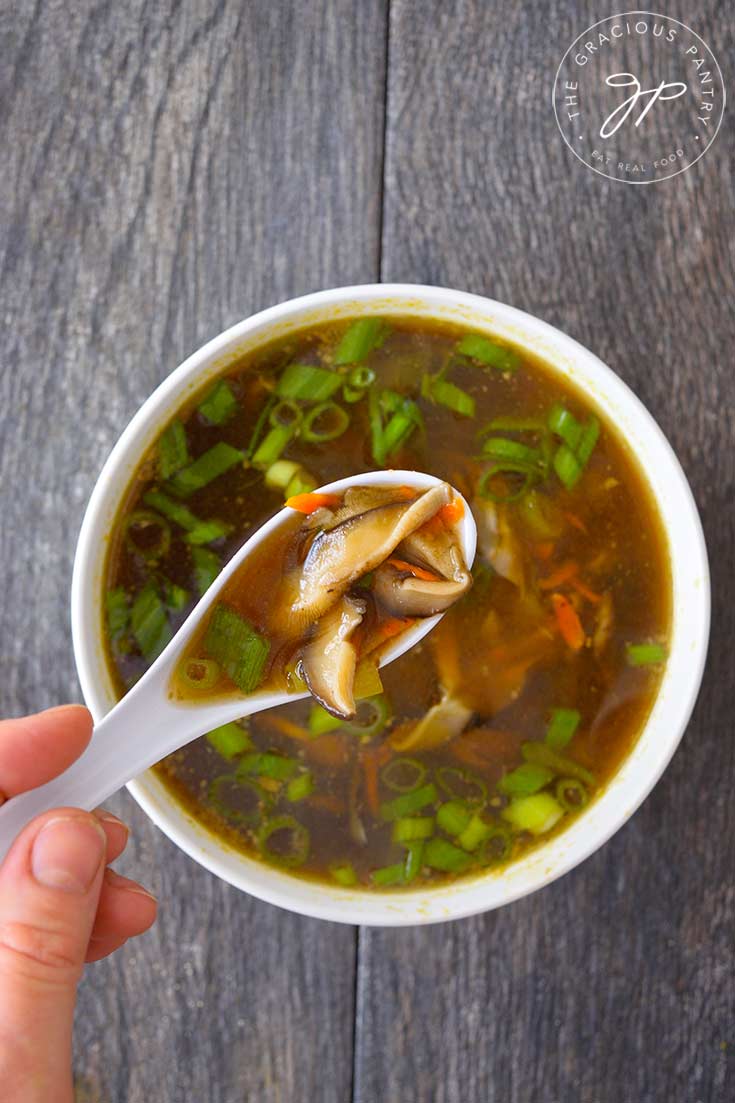 Some nights, you just want a light but filling soup to warm up that tummy, and this Shiitake mushroom soup is just what you need on a night like that. Get the recipe.
Cold Cucumber Soup (15 Mins!)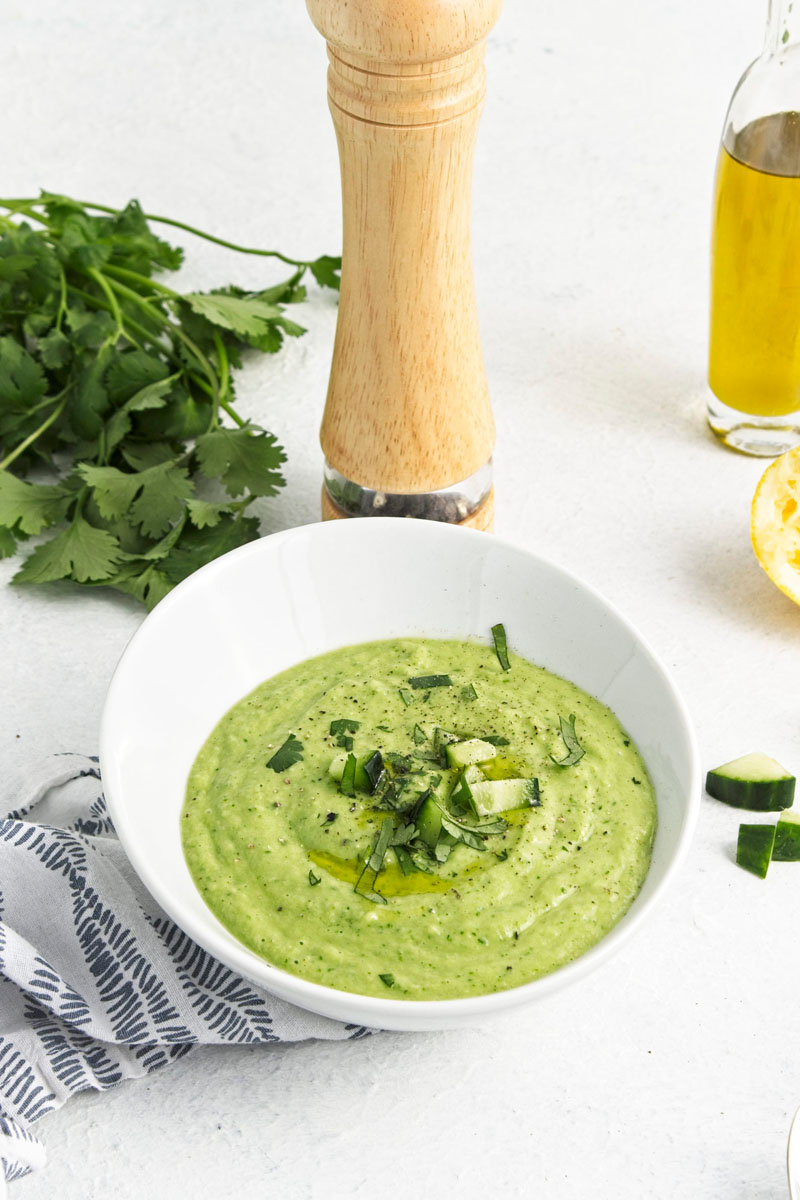 This light and refreshing cold cucumber soup is the perfect answer to a hot summer day. With fresh cucumber as its star ingredient alongside avocado, garlic, and flavorful herbs, it is a nutritious choice for any meal. It is also easy to make and ready in just 15 minutes! Get the recipe.
Chicken Coconut Soup
Chicken Coconut Soup, often referred to as "Tom Kha Gai," is a heartwarming delicacy from Thai cuisine. It effortlessly marries the rich flavors of coconut with the hearty texture of chicken, infusing it with aromatic herbs and spices. Get the recipe.
More from Lavender & Macarons
All of these recipes are easy to follow and can be made at home with relatively simple ingredients. Bring the European Cafe to Your Kitchen With These 28 Amazing Recipes
A Taste of France: 17 Delicious Desserts That Are Worth Making At Home
France is known for its delicious food, and its desserts are no exception. From the traditional chocolate eclairs to the delicate creme brûlée, there's something for everyone in French pâtisserie. A Taste of France: 17 Delicious Desserts That Are Worth Making At Home
17 Salad Recipes That Will Change Your Mind About Salad
Salads get a bad rap. They're often seen as boring and bland, or as something you only eat when you're trying to be healthy. But that's not the case! Salads can be incredibly delicious and satisfying, and they're a great way to get your daily dose of fruits, vegetables, and whole grains. 17 Salad Recipes That Will Change Your Mind About Salad
17 Ways to Cook Broccoli That You'll Actually Enjoy
Find out how to make broccoli delicious in 17 different ways. These fantastic recipes will make you actually enjoy eating this healthy vegetable! 17 Ways to Cook Broccoli That You'll Actually Enjoy
17 Fantastic & Easy Seafood Recipes Everyone Needs To Try At Least Once
Indulge in the freshest seafood dishes with these 17 easy and delicious recipes. This blog post features a variety of seafood recipes that are perfect for any occasion, from risotto to baked salmon. 17 Fantastic & Easy Seafood Recipes Everyone Needs To Try At Least Once