Pancakes are a delicious and versatile dish that can be enjoyed for breakfast, lunch, or dinner. They are easy to make and can be customized with your favorite ingredients. Here are 13 savory pancake recipes that are so good you'll want to eat them at every meal. With these options to choose from, you're sure to find a pancake recipe that you love.
Stuffed Potato Pancakes
When you don't feel like spending hours cooking, these Potato Pancakes are just the answer. Crisp and golden, these easy savory pancakes are made from mashed potatoes and a few delicious additions. They're good for a vegan breakfast, side dish, or even dinner. Potato Pancakes.
Swiss Potato Rosti
Call it a giant potato pancake, latkes or potato pie, one thing is for sure. This Swiss rosti is the potato side dish taken up a notch. Grated potatoes are mixed with shredded Parmesan cheese and fresh thyme and layered with a pungent goat cheese. Baked until crispy perfection and devoured in no time. Swiss Potato Rosti.
Quinoa Pancakes With Feta
You'll love these Mediterranean Style Quinoa Pancakes with Zucchini and Feta Cheese. They are crispy, delicious and easy to make.
Cook quinoa the night before or in the morning and finish the patties just before lunch or dinner and you'll have a complete meatless meal that is full of healthy goodness. Mediterranean Style Quinoa Pancakes.
Pumpkin And Zucchini Pancakes
These vegan Pumpkin And Zucchini Pancakes are super easy, ready in just 30 minutes and perfect for autumn lunch or dinner. Your family will love these savory patties. Pumpkin And Zucchini Pancakes.
Beet And Zucchini Pancakes
Whatever you call these mini vegetable pancakes, there is no denial, - they taste great and always go fast. Beet And Zucchini Pancakes.
Cauliflower Pancakes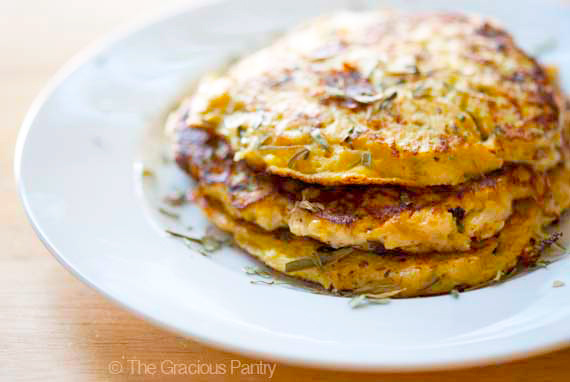 These cauliflower pancakes are a delicious side dish or even a main course for vegetarians! Cauliflower fritters are mashed cauliflower formed into patties. They can be served along with a variety of dipping sauces and can be made with any vegetables similar to cauliflower. Cauliflower Pancakes.
Sweet Potato Pancakes
These gluten free sweet potato latkes are delicious little savory potato pancakes with a hint of caramelized sweetness, a crispy outer layer and tender inner layer. Enjoy them for any occasion! Sweet Potato Pancakes.
Scallion Pancakes
Scallion Pancakes are easy to make, with readily available ingredients. Enjoy these toothsome, savory Chinese restaurant specialties at home with a tangy, sweet/hot dipping sauce. Serve as a starter or alongside a protein for a meal. Scallion Pancakes.
Italian chickpea flour pancake
Farinata di Ceci is a savory Italian chickpea flour pancake that's soft on the inside, crispy on the outside and is made in under 15 minutes with just 3 basic ingredients. Also known as Socca in France, it's naturally vegan and gluten-free, and makes the perfect appetizer or side to serve with soups and salads. Italian chickpea flour pancake.
Kimchi Pancake
Welcome to a culinary journey that will spice up your cooking game! Today, we'll be exploring an enticing recipe straight from the heart of Korea: Kimchi Pancakes. These savory treats, also known as Kimchijeon, are a staple in Korean cuisine, loved for their piquant, tangy flavors, and the satisfying crunch of pan-fried batter. They blend the fermented goodness of kimchi with simple pancake ingredients to create a delicious fusion that promises to surprise your taste buds. Kimchi Pancake.
Moong Dal Chilla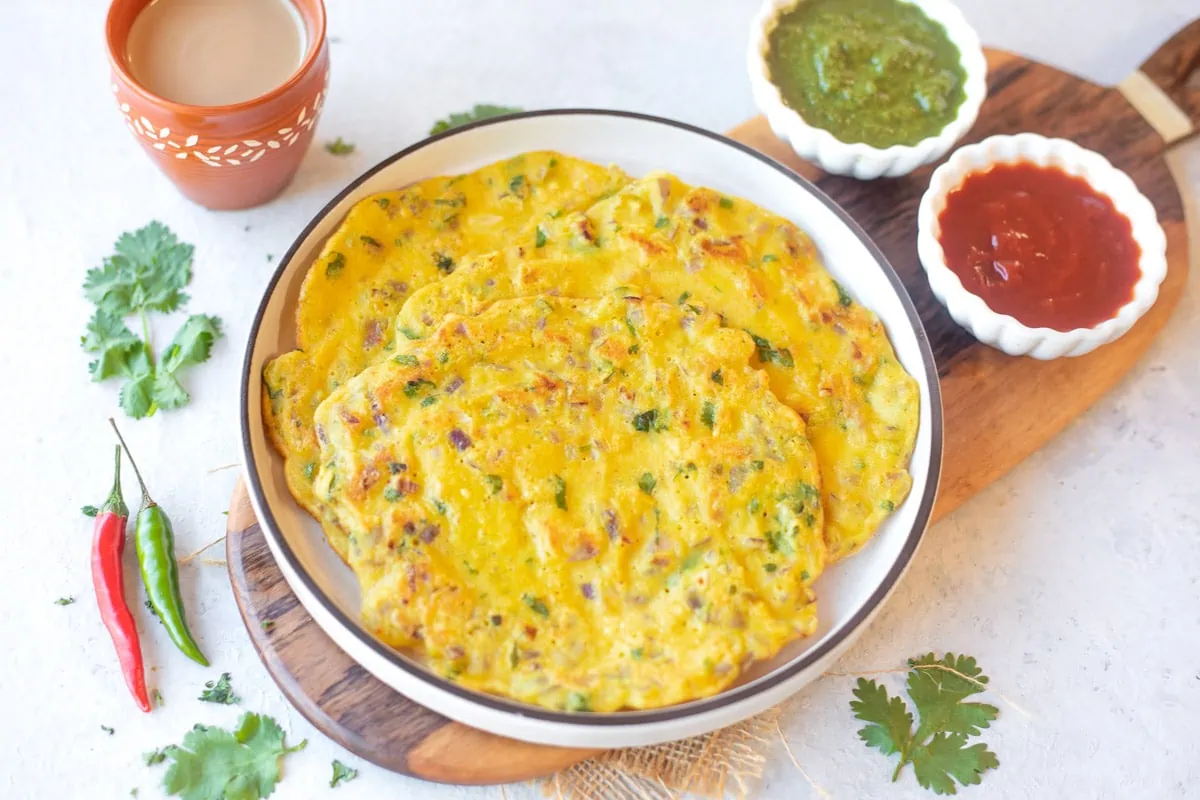 Moong Dal Chilla is a delicious protein-packed Indian breakfast made with yellow moong dal along with simple spices and herbs, including chilies and onions. These savory lentil pancakes are nutritious, vegan and gluten-free. Moong Dal Chilla.
Cornmeal Pancakes
Cornmeal Pancakes is a delectable side dish that can also be served as party food and is so easy and quick to make. Cornmeal Pancakes.
Potato Pancakes
Looking for a crispy treat that satisfies both hunger and creativity? Say hello to the potato pancakes. With a light, fluffy interior and a crispy, golden exterior, these versatile delights can be paired with dishes to serve any time of the day. Get the recipe.
More from Lavender & Macarons
All of these recipes are easy to follow and can be made at home with relatively simple ingredients. Bring the European Cafe to Your Kitchen With These 28 Amazing Recipes
A Taste of France: 17 Delicious Desserts That Are Worth Making At Home
France is known for its delicious food, and its desserts are no exception. From the traditional chocolate eclairs to the delicate creme brûlée, there's something for everyone in French pâtisserie. A Taste of France: 17 Delicious Desserts That Are Worth Making At Home
17 Salad Recipes That Will Change Your Mind About Salad
Salads get a bad rap. They're often seen as boring and bland, or as something you only eat when you're trying to be healthy. But that's not the case! Salads can be incredibly delicious and satisfying, and they're a great way to get your daily dose of fruits, vegetables, and whole grains. 17 Salad Recipes That Will Change Your Mind About Salad
17 Ways to Cook Broccoli That You'll Actually Enjoy
Find out how to make broccoli delicious in 17 different ways. These fantastic recipes will make you actually enjoy eating this healthy vegetable! 17 Ways to Cook Broccoli That You'll Actually Enjoy
17 Fantastic & Easy Seafood Recipes Everyone Needs To Try At Least Once
Indulge in the freshest seafood dishes with these 17 easy and delicious recipes. This blog post features a variety of seafood recipes that are perfect for any occasion, from risotto to baked salmon. 17 Fantastic & Easy Seafood Recipes Everyone Needs To Try At Least Once