Busy weeknights can make it tough to come up with a delicious and healthy dinner that everyone will enjoy. But don't worry, we'll help you! Here are 14 easy dinner recipes that are perfect for hectic evenings. These recipes are all quick and easy to make, and they're sure to please even the pickiest eaters.
Cod Piccata
This Easy Cod Piccata in a creamy Picatta sauce makes a quick 30-minute dinner recipe your family will love. Creamy, a bit briny and so so good! Get the recipe.
Honey Mustard Chicken
This Honey Mustard Chicken is exactly what you need if you're looking for a flavor-packed, one-pan dinner meal that can be made in just 30 minutes! And the creamy honey mustard cream sauce is amazing on rice, potatoes, and roasted veggies, too! Get the recipe.
Stir-Fry Noodles
These Stir Fry Noodles are incredibly easy to make, packed with flavor, and the perfect recipe for busy weeknights! It features perfectly stir-fried veggies, tasty tofu, and delicious noodles coated in a simple, flavorful homemade stir-fry sauce! Get the recipe.
Eggplant Coconut Curry
This Thai Eggplant Red Curry is simple yet flavor packed meal perfect for meal prep or busy weeknights. Zucchini and tofu add richness and nutrients to this already healthy freezer-friendly dish. Made in one pot and ready in just 30 minutes. Get the recipe.
Chicken Mushroom Stroganoff
This Chicken Mushroom Stroganoff is the perfect one-pot meal that'll be ready in under 30 minutes to give you a deliciously satisfying meal without having to slave away in the kitchen all day! It features chicken stroganoff, the chicken version of this incredibly popular East European dish that we've all come to know and love. Get the recipe.
Polish Dill Pickle Soup
Dill Pickle Soup is my all-time favorite soup recipe for busy weeknights. It requires merely 30 minutes of your time and provides you with a hearty and satisfying bite. This easy soup is savory and creamy and kids love it too. Perfect for lunch or dinner, especially in cold winter weather. Get the recipe.
Creamy Tomato Risotto
This Tomato Risotto is an incredibly simple recipe but is still packed with flavor in each bite to give you a dinner meal that's sure to become a family favorite! It features perfectly cooked risotto with a beautiful, creamy texture and the fresh summer flavors of cherry tomatoes. What's best is that it's also vegan and can be made in just 30 minutes from scratch! Get the recipe.
Spanish Cold Gazpacho Soup
In a hot weather there's nothing better than a bowl of cold fresh soup. This Spain Gazpacho recipe uses simple ingredients and requires zero cooking time. Just blend it, chill and serve. Get the recipe.
Creamy Salmon Pasta
This Easy and Creamy Salmon Pasta features quickly seared salmon tossed in a creamy, smoky sauce along with your favorite pasta. This hearty and satisfying dish is loaded with flavor and comes together in no time. Get the recipe.
Easy White Bean Stew
No time for a complex meal? This vegan White Bean Tomato Stew is a simple and quick dish that doesn't compromise on flavor. It's healthy, hearty and satisfying. Get the recipe.
Chicken Ragu Pasta
This simple chicken ragu pasta may be easy to make and use everyday ingredients, but there's nothing basic about its flavor. This yummy, savory, and quick-to-make dinner idea is bound to become a favorite family meal. Enjoy this homemade pasta with ground chicken in just half an hour. Get the recipe.
Mussels In Sour Cream Garlic Sause
Ridiculously quick and easy recipe for dinner that requires just a handful of ingredients. These Garlic Mussels In Sour Cream Sauce are such a comforting seafood dish, perfect for those busy weeknights when you just don't feel like cooking. Get the recipe.
Teriyaki Salmon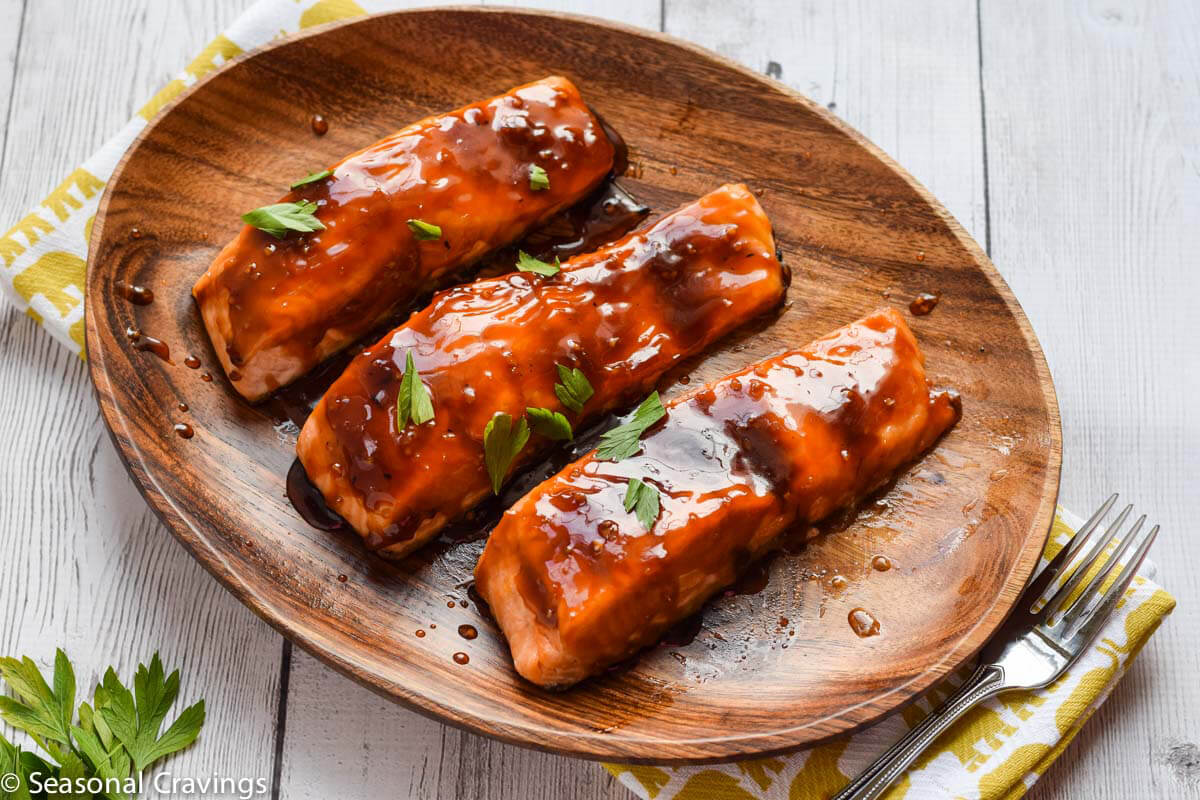 This easy Teriyaki Salmon recipe is flavorful, tender, and absolutely delicious. The 5-ingredient homemade teriyaki sauce makes this easy meal a family favorite, and the whole dish comes together in under 45 minutes. Pair it with your favorite side for a healthy and hearty meal the whole family will love. Get the recipe.
Creamy Polenta Recipe With Mushrooms (Easy!)
This 30-minute Vegan Polenta Recipe gets its unique flavor from an umami-packed Miso Paste. Served with quick vegan sautéed mushrooms, this dairy-free polenta is SO creamy and perfect for busy days. It's healthy, comforting, and easy to make. Get the recipe.
More from Lavender & Macarons
13 Dessert Recipes That Are So Good, They'll Never Guess You Didn't Make Them Yourself
Indulge in these 13 delectable dessert recipes that taste so amazing, nobody will suspect you didn't create them from scratch. 13 Dessert Recipes That Are So Good, They'll Never Guess You Didn't Make Them Yourself.