Potatoes are one of the most versatile vegetables in the world. They can be boiled, mashed, baked, fried, and roasted. They can be used in side dishes, main courses, and even desserts. If you're looking for some new and exciting ways to cook potatoes, check out these 30 recipes.
Smashed Potatoes With Garlic-Dill Sauce
So easy and delicious, these Crispy Smashed Red Potatoes With Garlic And Dill are a cozy side dish that never disappoints. Naturally vegan and made with just 4 simple ingredients, these crushed red potatoes are great for any occasion. Get the recipe.
Slow Cooker Potato Curry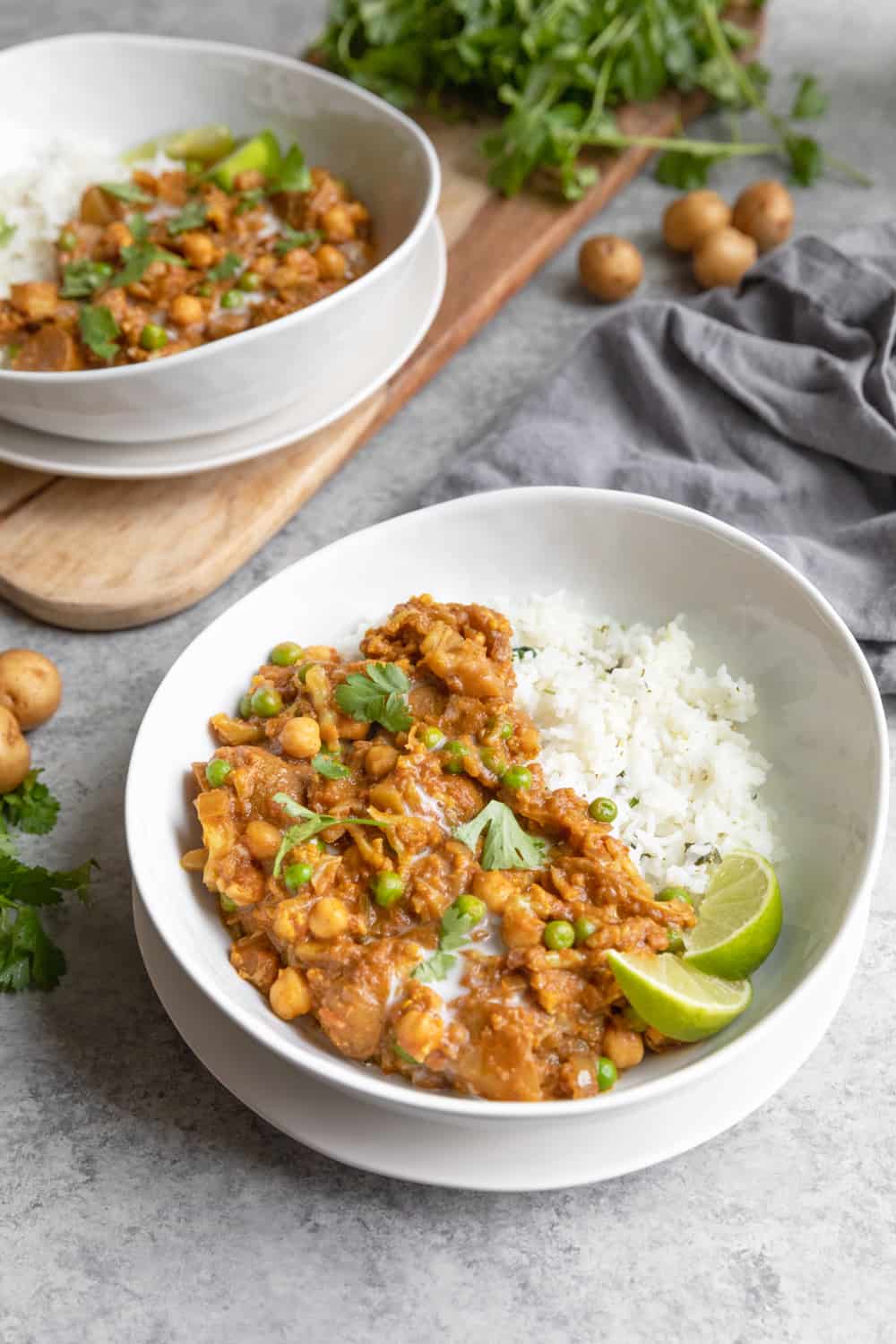 This Indian-style slow cooker potato curry is the ultimate weeknight vegetable curry. Hearty, rich and perfectly spiced and packed with plant-based protein and veggies— it's perfect for a meal. Get the recipe.
Easy Hasselback Potatoes
These Best Hasselback potatoes are the most beautiful potato dish you'll ever make. Cut into a funky accordion shape, this crispy and delicious side dish is sure to delight your family and friends. Get the recipe.
Ukrainian Beet And Potato Salad
Vinegret Salad is a delicious and healthier alternative to American Potato Salad. It features cooked beets, potatoes, and carrots along with tangy dill pickles and green peas. This traditional Ukrainian/Russian recipe has loads of flavor and is great for a side dish or dinner. Get the recipe.
Best Ever (And Healthy) Potato Salad
This Healthy Vegan Potato Salad with cucumber and tomato in a garlicky yogurt sauce is all you need for summer picnics or BBQs. This simple salad is so easy to make and it's creamy and delicious. Get the recipe.
Potato And Cauliflower Gratin
This Potato And Cauliflower Bake or also called Cauliflower Au Gratin is an easy comfort food recipe that has quickly become one of the favorites in my house. It creamy, cheesy and such a delicious side dish for holidays as well as for Sunday night dinner. Get the recipe.
Stuffed Mashed Potato Pancakes
When you don't feel like spending hours cooking, these Vegan Potato Pancakes are just the answer. Crisp and golden, these easy savory pancakes are made from mashed potatoes and a few delicious additions. They're good for a vegan breakfast, side dish, or even dinner. Get the recipe.
Creme Fraiche Mashed Potatoes
Side dish that goes with everything. These Mashed Potatoes With Creme Fraiche And Roasted Garlic are creamy and so flavorful. Put this recipe in your cookbook, it's going to become your favorite mashed potato recipe ever! Get the recipe.
Roasted Mediterranean Potatoes
These Roasted Mediterranean Potatoes are fully loaded with lemony oregano, garlic, and olive oil flavors. Plus, they couldn't be easier to make! No boiling needed. Try this simple side dish the next time you're craving something fresh, unique, and flavorful. Get the recipe.
Potato And Zucchini Bake
Cheesy Potatoes And Zucchini Bake is a simple recipe that requires little preparation and great rewards. Get the recipe for cheesy potatoes and zucchini au gratin here. It's an ultimate comfort food side dish for any occasion. Get the recipe.
Mashed Sweet Potatoes
This delicious Miso Sweet Potato Mash is a must for the holidays. Ready in 30 minutes, with just 6 ingredients, this sugar-free vegan side dish is healthy, creamy and satisfying. Get the recipe.
Potato And Mushroom Stuffed Pierogies
These Vegan Pierogies is an ultimate Eastern European recipe that everyone loves. Made with just 6 ingredients, these potato and mushroom dumplings are sure to satisfy your comfort food craving. Get the recipe.
Potato And Eggplant Stew
This recipe for Eggplant Potato Stew is rich and filling, with eggplants that have a satisfying texture, potatoes that are soft and tender, and flavorful seasonings. Packed with various vegetables, this vegan stew can be prepared in less than 60 minutes, making it the perfect choice for a hearty meal. Get the recipe.
Fried Potatoes And Mushrooms
This Fried Chanterelle Mushrooms And Potatoes Recipe is an easy and delicious comfort food that never fails! Made in one pan and with just 5 ingredients, this cozy and flavorful dish is sure to become a hit. Get the recipe.
Crispy Potato Rosti
Call it a giant potato pancake, latkes or potato pie, one thing is for sure - this Swiss rosti is the potato side dish taken up a notch. Grated potatoes are mixed with shredded Parmesan cheese and fresh thyme and layered with a pungent goat cheese. Baked until crispy perfection and devoured in no time. Get the recipe.
Salmon Potato Salad with Green Beans
Salmon Potato Salad with Green Beans takes inspiration from classic Salade Nicoise. Here you have a leftover cooked salmon, along with tender cooked yellow potatoes and green beans in a simple creamy dill dressing. This makes a hearty lunch to take to work, school or to serve at an elegant sit-down meal. Even for a light dinner. Get the recipe.
Potato And Chicken Tartiflette
Chicken Tartiflette is an ultimate French potato bake taken up a notch. So creamy and insanely delicious, this comforting Chicken Gratin packs a serious flavor punch. Perfect entree for when that comfort food craving kicks in. Get the recipe.
Batata Frita (Sweet Potato Fries)
Batata frita (Sweet Potato Fries) is a very simple food that can either be served as an appetizer or as a side dish. It's quick and easy to make. Get the recipe.
Fully Loaded Potato Skins
Potatoes are the perfect vehicle for a variety of toppings, as this recipe for Fully Loaded Stuffed Potato Skins showcases. You can't go wrong with potatoes, bacon, cheese, and all the fixings! Get the recipe.
Hashbrown Potatoes
Our Hashbrown recipe is crispy and tastes just like the classic diner version - except it won't upset your digestion. Get the recipe.
Instant Pot Sweet Potato Fries
Making Instant Pot sweet potato fries has never been easier! Just use this recipe and get a delicious and healthy side dish! Get the recipe.
Instant Pot Potato Curry In Tomato Gravy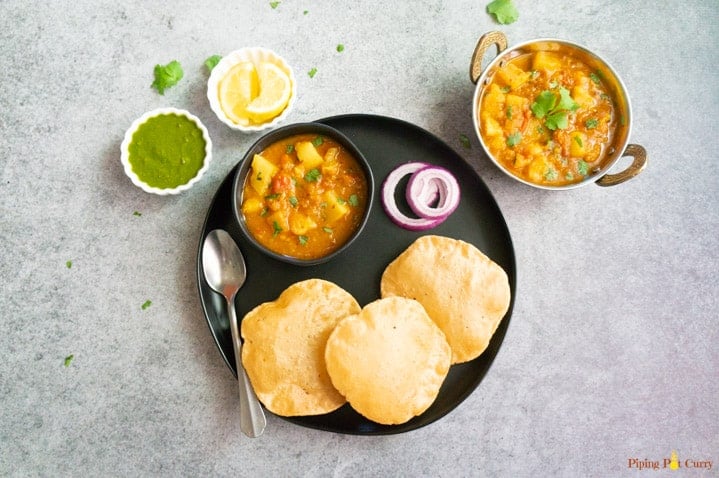 Easy and comforting Potato Curry in Tomato Gravy made in the Instant Pot. This North Indian Potato Curry is popularly known as Aloo Rasedar. Aloo means potato and Rasedar is a thin tomato gravy. This is a vegan and gluten free potato curry. Get the recipe.
Quinoa and Rice Stuffed Sweet Potato
These Quinoa and Rice Stuffed Sweet Potatoes are jam-packed with all kinds of delicious vegetables and a rice and quinoa mixture. They are super satisfying and nutritious. Get the recipe.
Roasted Mini Potatoes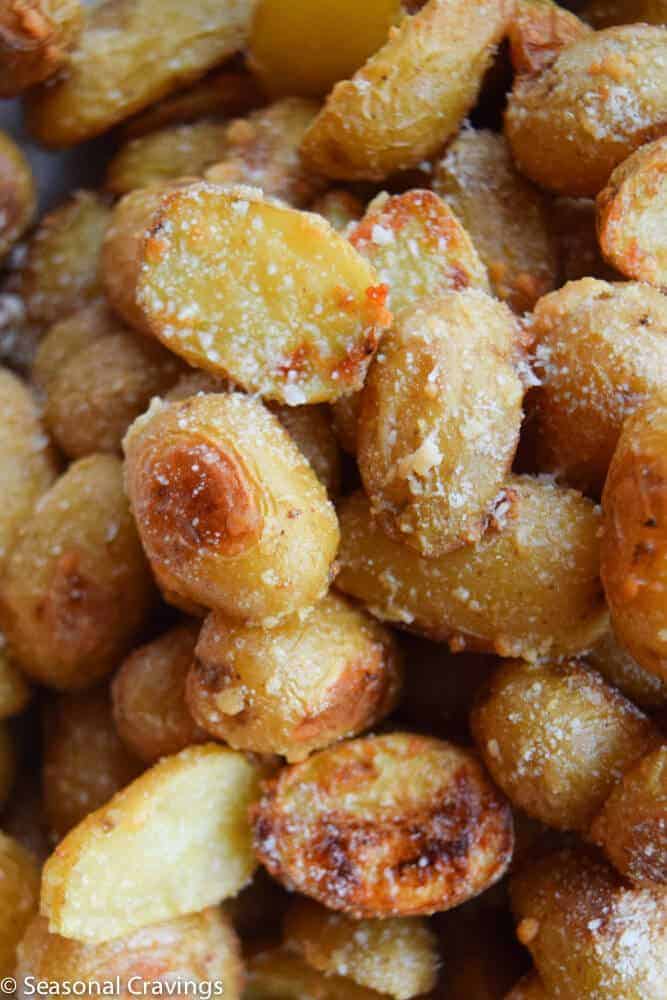 Roasted Mini Potatoes are bite-sized potatoes seasoned with a little garlic, salt and pepper and baked in the oven for golden and tender perfection. They feature a crispy skin and creamy interior and pair well with your favorite main dish. Get the recipe.
Seasoned Roasted Sweet Potatoes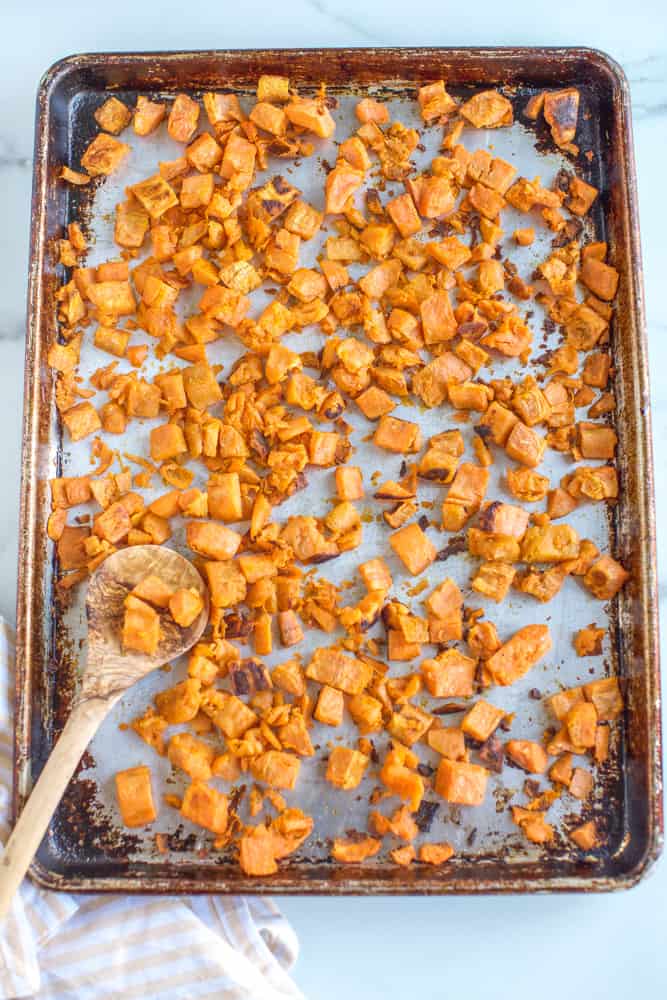 Roasted Sweet Potatoes are a staple at my house. They are perfectly sweet and comforting when roasted in the oven at high heat. Get the recipe.
Hot Potato Salad With Bacon
Our Hot Potato salad with bacon has so much going for it. It is easy-to-make warm comfort food, everyone loves it, and did I mention bacon? Get the recipe.
Tandoori Aloo Tikka
Tandoori Aloo Tikka is a delicious appetizer perfect for summer grilling. Baby potatoes are marinated in a delightful combination of yogurt and spices, threaded to skewers, and grilled to create this heavenly appetizer. Get the recipe.
Perfect Herb Roasted Potatoes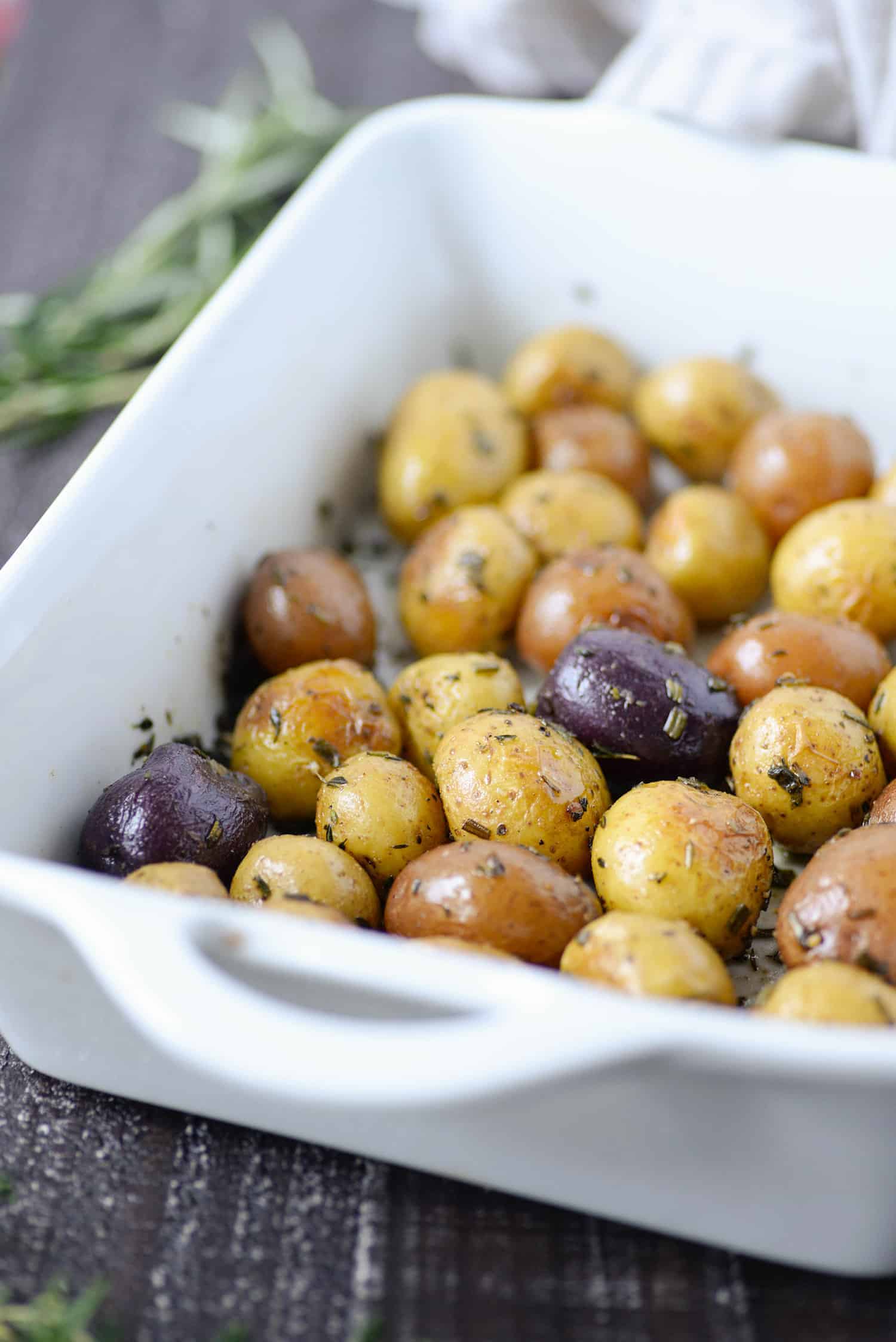 Perfect Herb Roasted Potatoes. These recipes are roasted with sage, rosemary and thyme. An effortless side dish for any holiday gathering. Get the recipe.
Sweet Potato Latkes
These gluten free sweet potato latkes are delicious little savory potato pancakes with a hint of caramelized sweetness, a crispy outer layer and tender inner layer. Enjoy them for Hanukkah or any occasion! Get the recipe.
Spicy Chickpea, Broccoli and Potato Sheet Pan Dinner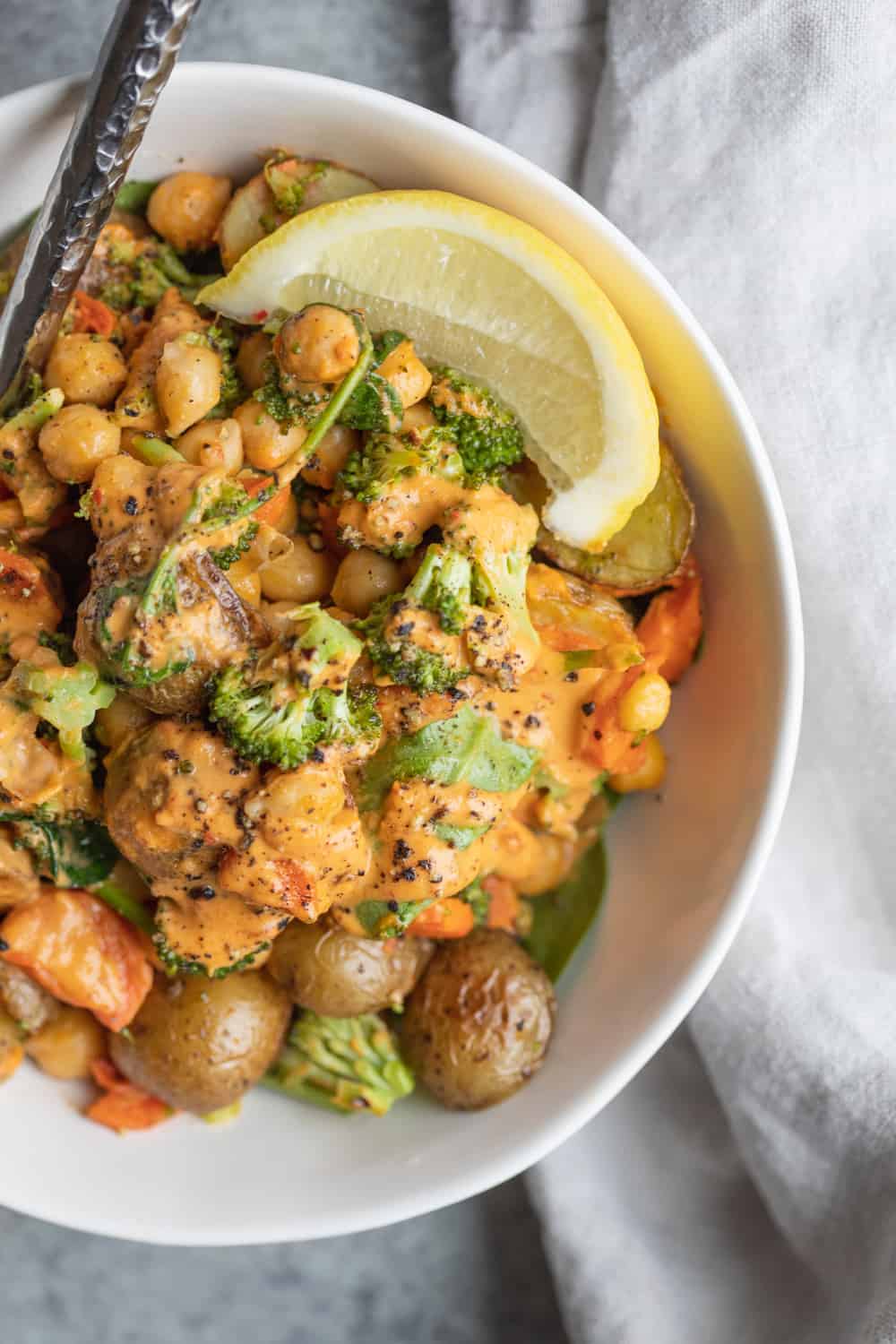 Looking for a healthy vegan sheet pan dinner recipe? Then you've gotta try this one! Roasted broccoli, potatoes and chickpeas with a spinach and a spicy harissa sauce on top. Get the recipe.
More from Lavender & Macarons
13 Dessert Recipes That Are So Good, They'll Never Guess You Didn't Make Them Yourself
Indulge in these 13 delectable dessert recipes that taste so amazing, nobody will suspect you didn't create them from scratch. 13 Dessert Recipes That Are So Good, They'll Never Guess You Didn't Make Them Yourself.