Explore 13 speedy 30-minute meals that guarantee a tasty, regret-free dinner in no time. Perfect for busy days when you need a delicious meal fast, these recipes are a game-changer for your kitchen. Say farewell to mealtime hassles and embrace quick, no-fail cooking!
Easy Cod Piccata
This Easy Cod Piccata in a creamy Picatta sauce makes a quick 30-minute dinner recipe your family will love. Creamy, a bit briny and so so good! Get the recipe.
Honey Mustard Chicken
This Honey Mustard Chicken is exactly what you need if you're looking for a flavor-packed, one-pan dinner meal that can be made in just 30 minutes! And the creamy honey mustard cream sauce is amazing on rice, potatoes, and roasted veggies, too! Get the recipe.
Casarecce Pasta With Sun-Dried Tomato Pesto
This Casarecce Pasta recipe will give you an incredibly delicious pastca recipe that's family-friendly and ready in just a little over 20 minutes! This pasta variety, with its twisted and rolled shape, resembles a small scroll and is known for its ability to hold sauces and ingredients exceptionally well. And my recipe features a plant-based sundried tomato pesto topped with fresh basil that you'll absolutely love. Get the recipe.
Easy Drunken Noodles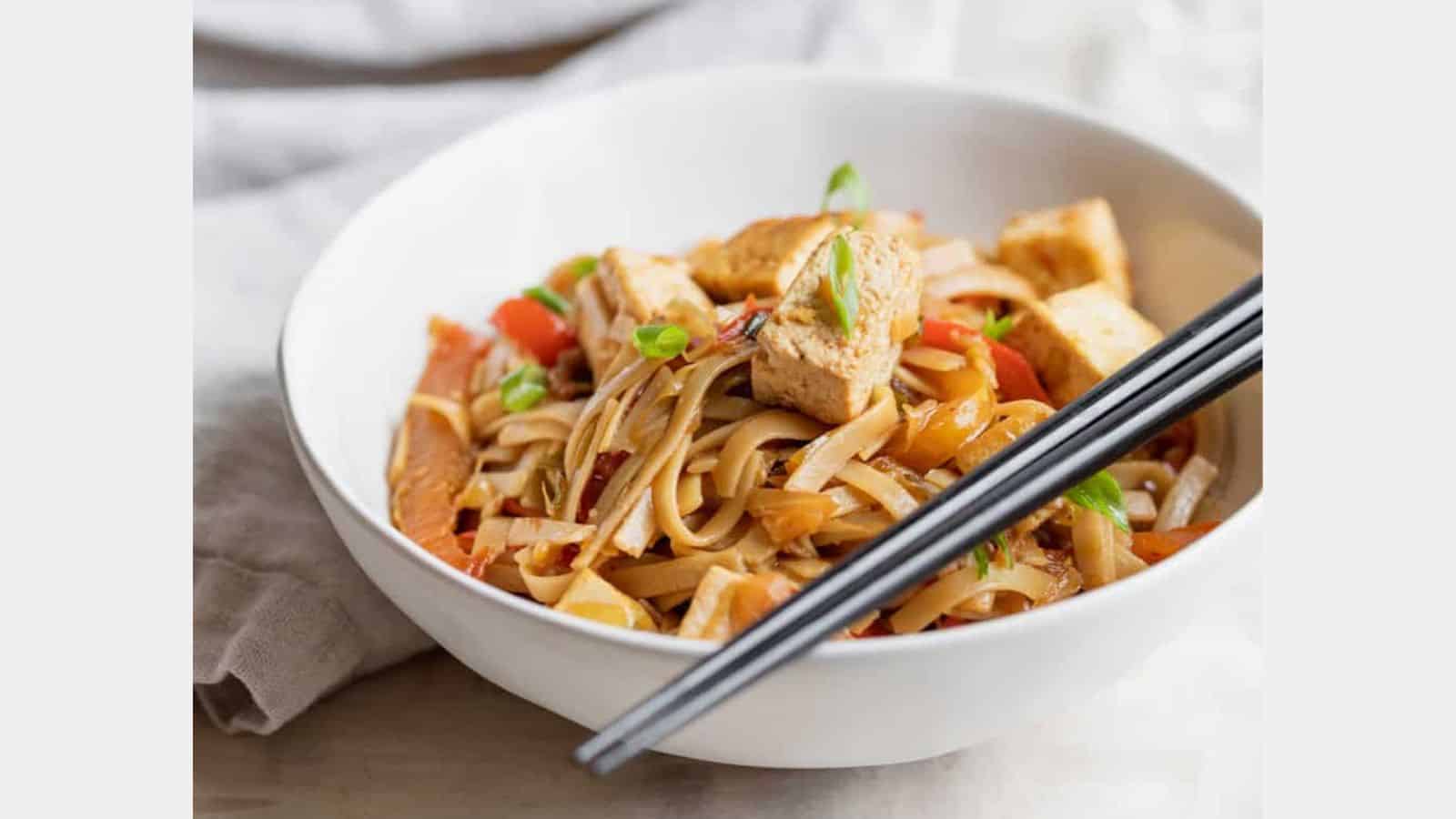 Inspired by the Thai favorite, Pad Kee Mao, this easy drunken noodle recipe is made with rice noodles, veggies, tofu and a spicy sauce. Ready in 30 minutes! Get the recipe.
Pesto Chicken, Kale + White Bean Soup
This 30 Minute Pesto Chicken, Kale + White Bean Soup is the perfect cozy recipe to whip up on a cold night when you want something healthy and easy. Get the recipe.
Chicken Mushroom Stroganoff
This Chicken Mushroom Stroganoff is the perfect one-pot meal that'll be ready in under 30 minutes to give you a deliciously satisfying meal without having to slave away in the kitchen all day! It features chicken stroganoff, the chicken version of this incredibly popular East European dish that we've all come to know and love. Get the recipe.
Pumpkin Mushroom Risotto
Celebrate fall with this healthy, creamy and SO delicious Mushroom Pumpkin Risotto! It's easy to make and great for vegetarian weeknight dinner. Get the recipe.
Pan-seared Scallops
Learn how to make restaurant quality pan seared scallops at home! This easy recipe results in perfectly seared scallops that are caramelized on the outside and buttery tender on the inside. Get the recipe.
Austrian Garlic Soup
Garlic lovers rejoice! This Austrian Garlic Soup is the easiest and most delicious soup you've ever tried. So rich in flavor, creamy, and lick-your-bowl good soup. Get the recipe.
Sheet Pan Garlic Butter Shrimp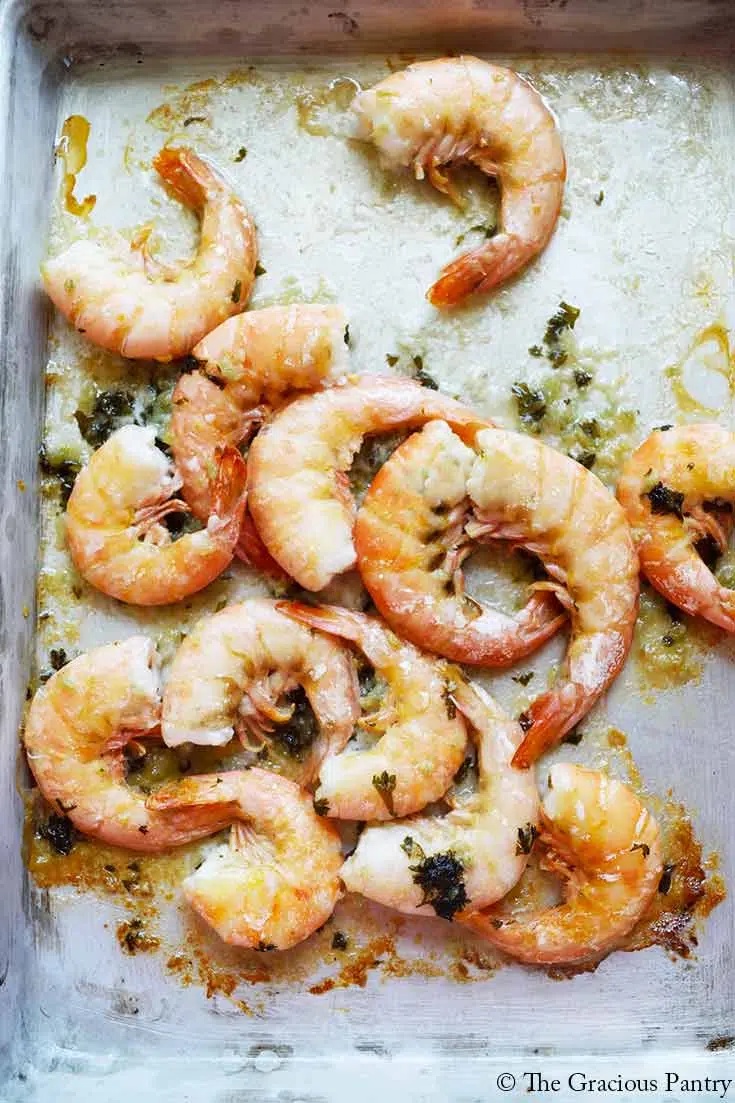 Delicious sheet pan garlic butter shrimp that is easy to make, healthy, and bursting with flavor. Get the recipe.
Pasta Checca with Burrata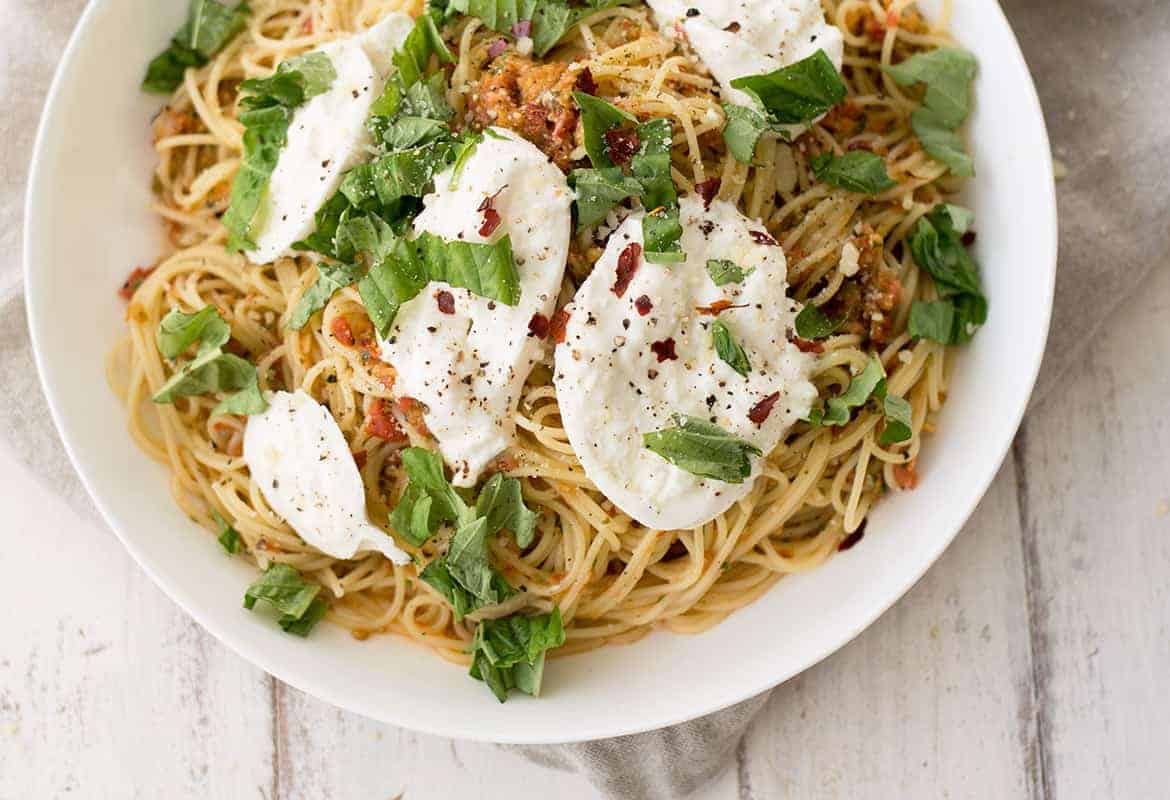 Pasta Checca with Burrata! This recipe is ready in less than 20 minutes. Quick, no-cook sauce tossed with hot angel hair pasta and topped with creamy burrata. Get the recipe.
Potato, Spinach and Sausage Soup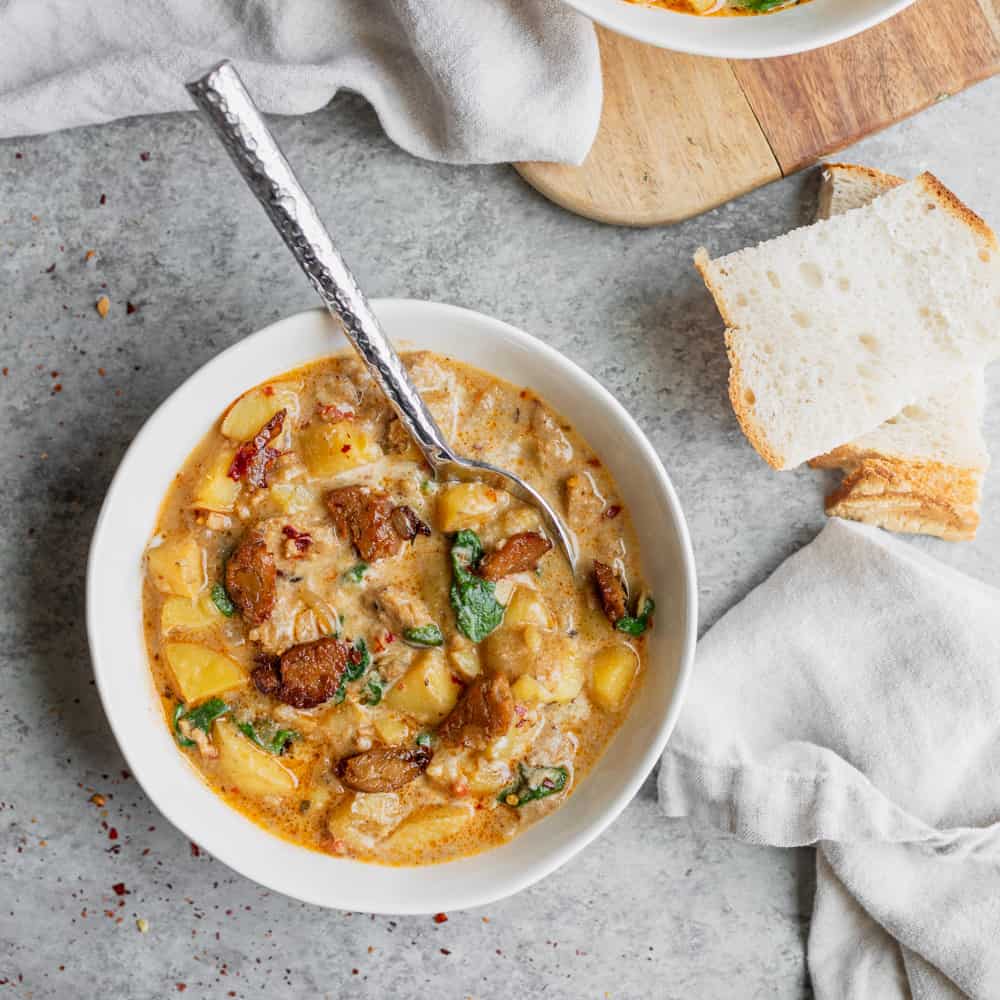 If you love Olive Garden's Zuppa Tuscana soup, then you'll love this version. A simple recipe ready in 30 minutes made with spinach, sausage and potatoes in a light cream broth. Get the recipe.
Ground Beef And Broccoli
Dive into a delicious and healthy meal with Ground Beef and Broccoli. With tender beef and crisp broccoli in a savory sauce, it's a satisfying stir-fry that's quick and easy to make. Get the recipe.
More from Lavender & Macarons
All of these recipes are easy to follow and can be made at home with relatively simple ingredients. Bring the European Cafe to Your Kitchen With These 28 Amazing Recipes
A Taste of France: 17 Delicious Desserts That Are Worth Making At Home
France is known for its delicious food, and its desserts are no exception. From the traditional chocolate eclairs to the delicate creme brûlée, there's something for everyone in French pâtisserie. A Taste of France: 17 Delicious Desserts That Are Worth Making At Home
17 Salad Recipes That Will Change Your Mind About Salad
Salads get a bad rap. They're often seen as boring and bland, or as something you only eat when you're trying to be healthy. But that's not the case! Salads can be incredibly delicious and satisfying, and they're a great way to get your daily dose of fruits, vegetables, and whole grains. 17 Salad Recipes That Will Change Your Mind About Salad
17 Ways to Cook Broccoli That You'll Actually Enjoy
Find out how to make broccoli delicious in 17 different ways. These fantastic recipes will make you actually enjoy eating this healthy vegetable! 17 Ways to Cook Broccoli That You'll Actually Enjoy
17 Fantastic & Easy Seafood Recipes Everyone Needs To Try At Least Once
Indulge in the freshest seafood dishes with these 17 easy and delicious recipes. This blog post features a variety of seafood recipes that are perfect for any occasion, from risotto to baked salmon. 17 Fantastic & Easy Seafood Recipes Everyone Needs To Try At Least Once