You can make them in the time it takes to watch an episode of your favorite show.
Creamy Chicken Mushroom Stroganoff
This Chicken Mushroom Stroganoff is a creamy, savory, luxurious dinner inspired by delicious Eastern European cuisine and it's ready to eat in just half an hour! You simply can't beat this easy stroganoff recipe for a one-skillet, thirty-minute dinner when you're ready for a satisfying, comforting meal that doesn't involve slaving in the kitchen all afternoon. Get the recipe.
Cod Piccata
This Easy Cod Piccata in a creamy Picatta sauce makes a quick 30-minute dinner recipe your family will love. Creamy, a bit briny and so so good! Get the recipe.
Dill Pickle Soup
Dill Pickle Soup is my all-time favorite soup recipe for busy weeknights. It requires merely 30 minutes of your time and provides you with a hearty and satisfying bite. This easy soup is savory, creamy and kids love it too. Perfect for lunch or dinner, especially in cold winter weather. Get the recipe.
Easy Vegetable Coconut Curry
This easy Vegan Curry Recipe with chickpeas and coconut milk is perfect for cleaning out the fridge. Use any vegetables you have, add some aromatic spices and coconut milk, and boom, you have a fantastic and healthy plant-based meal perfect for busy days. Get the recipe.
Chicken Ragu Pasta
This healthy, savory, and quick-to-make Chicken Ragu Pasta is bound to become a favorite family meal. Enjoy this homemade pasta with ground chicken in just half an hour. Get the recipe.
15-Minute Garlic Mussels
A ridiculously quick and easy recipe for dinner requires just a handful of ingredients. These Garlic Mussels In Sour Cream Sauce are such a comforting seafood dish, perfect for those busy weeknights when you just don't feel like cooking. Get the recipe.
Honey-Mustard Chicken
Decadent and delicious, this Stovetop Creamy Honey Mustard Chicken skillet meal is just 30 minutes away. Filled with rich flavors and made in one pan, this simple and easy recipe is sure to be your new fave. And the creamy honey mustard cream sauce is amazing on rice, potatoes, and roasted veggies, too! Get the recipe.
Tender London Broil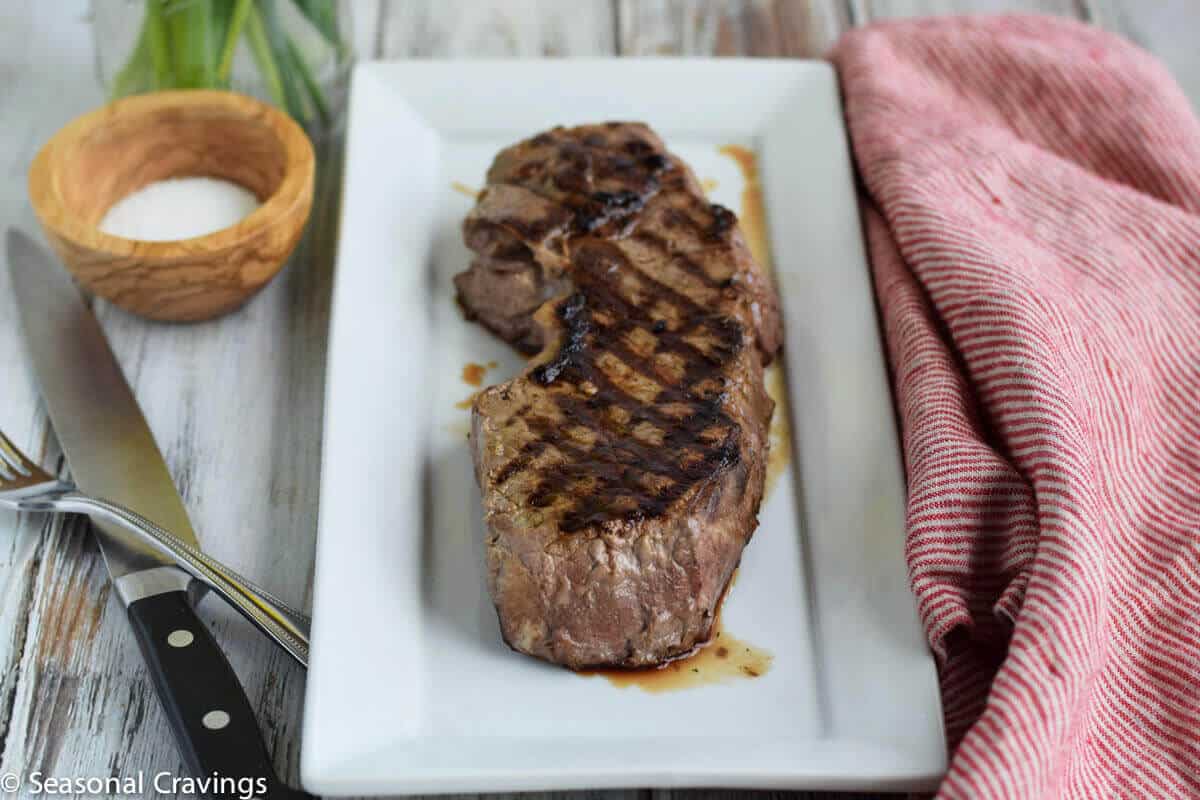 Nothing screams spring more than perfectly grilled, slightly charred meat. That's why this Tender London Broil is a must-add to your spring dinner rotation because it is tender and flavorful. The secret to juicy meat packed with flavor is to marinate the meat for at least 30 minutes before cooking. Try this recipe for the best and most tender London Broil, which is also gluten-free, keto, and whole30 approved! Find the Tender London Broil recipe here.
Instant Pot Orange Chicken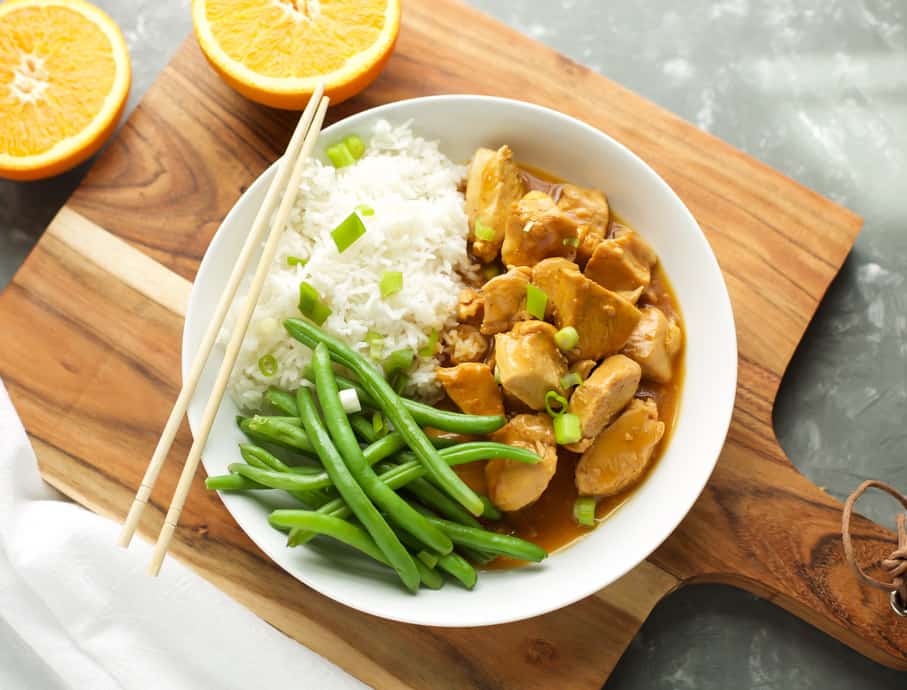 Treat your family to a delicious dinner that is ready in under 30 minutes. This Instant Pot Orange Chicken will become one of your go-to recipes using the Instant Pot for spring because it is made with pantry staples. It also comes with a sweet and savory sauce that you can spoon over your rice. You can also replace the soy sauce with tamari if you want to make this recipe gluten-free. So be sure to hop on the Instant Pot trend with this dish, and you'll use it all spring! Find the Instant Pot Orange Chicken recipe here.
Salmon Tostadas
Bright and refreshing is the best way to describe these Salmon Tostadas. They are healthy and hearty, perfect for a quick dinner on any spring night! This recipe starts with grilling the salmon until it is tender and flakey. The zesty slaw and fresh slices of mango and avocado remind you of the flavors of spring. You can also get some texture from the crispy tostada shell. Find the Salmon Tostadas recipe here.
Baked Teriyaki Salmon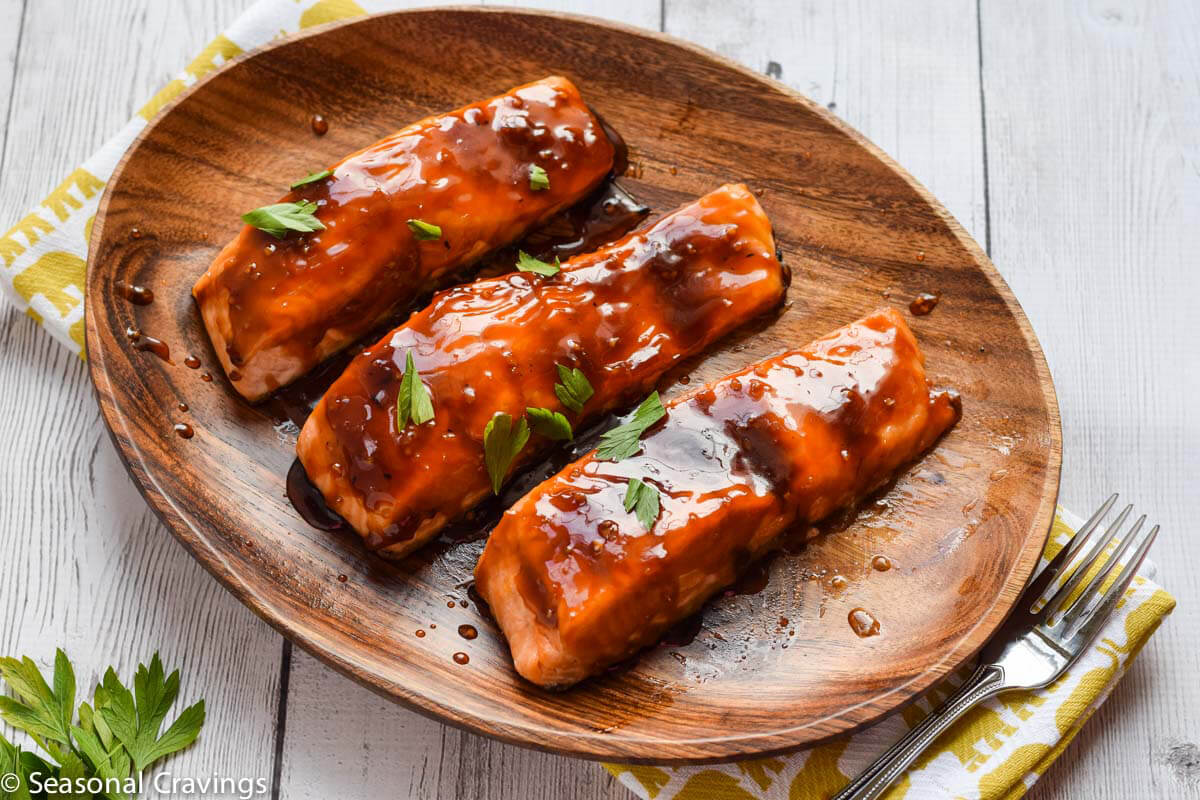 Need a quick, healthy weeknight meal? This easy Baked Teriyaki Salmon is a must for those nights when you can't be bothered to cook but want something delicious. The teriyaki glaze is sticky sweet, and is a cinch to prepare. The salmon also cooks quickly in the oven. You'll love this recipe because it is easy to prepare, quick, and nutritious (thanks to the salmon!). Find the Baked Teriyaki Salmon recipe here.
Pork Tostadas with Mango Salsa
Want a spring dinner in 30 minutes or less? Try these Pork Tostadas with Mango Salsa! Use a tenderloin cut, which is perfectly juicy and tender when you take it out of the oven. The freshness of the mango salsa compliments the richness of the meat. This deliciously healthy meal will be a win for your spring dinners! Find the Pork Tostadas with Mango Salsa recipe here.
Teriyaki Chicken Yaki Udon Noodles
A quick and easy stir-fried teriyaki chicken yaki udon stir fry recipe, made with leftover chicken (or store-bought rotisserie chicken), vegetables, chewy udon noodles, and tossed with a sweet and sticky teriyaki sauce.
You can get the Teriyaki Chicken Udon Noodles recipe here.
Thai Basil Chicken
A delicious, simple, quick, and easy, spicy Thai Basil Chicken recipe made with diced or ground chicken, yardlong beans, and fresh Thai basil tossed in a savory umami sauce made with fish sauce, oyster sauce, and sugar.
You can get the Thai Basil Chicken recipe here.
Beef Noodle Stir Fry
This quick 15-minute beef noodle stir fry recipe is easy to make, super flavorful and made with stir-fried beef, onions, spaghettini, and soy sauce.
You can get the Beef Noodle Stir Fry recipe here.
Sesame-Crusted Teriyaki Salmon
A quick and easy sesame-crusted pan-fried teriyaki salmon recipe glazed with a sweet and sticky homemade teriyaki sauce and served over a bed of white rice. You can get the Teriyaki Salmon recipe here.
Udon Noodle Soup
A quick and easy udon noodle soup made with leftover turkey or chicken, udon noodles, bok choy, and a simple miso soup. Ready from start to finish in 15 minutes! You can get the Udon Noodle Soup recipe here.
Pasta Primavera
The trick for this simple pasta primavera is throwing all of the vegetables onto a sheet pan and roasting while you cook the pasta. Toss together with pasta water, parmesan cheese, and fresh herbs, and dinner is served! Pasta Primavera