Labor Day is coming up, and you don't have time to plan a big meal? No problem! Here are 12 last-minute recipes that are sure to make you the hit of the party!
Napa Cabbage Slaw
This Healthy Napa Cabbage Salad aka Slaw is a quick 5 -ingredient side dish recipe that is great to take on a picnic or serve alongside tacos or other mains. It's simple, vegan and doesn't contain mayo. Get the recipe.
Best Tomato Salad With Garlicky Crunch
Simple but so delicious Heirloom Tomato Salad made with fresh heirloom tomatoes and addictive crunchy topping! Super easy and healthy summer side dish that goes with everything! You'll be hooked! Get the recipe.
Apple Pie Egg Rolls
These Apple Pie Egg Rolls are crispy on the outside with a tangy and moderately sweet green apple filling. They make a great choice for breakfast or brunch. Get the recipe.
4-Ingredient Pork Skewers
Juicy, flavorful and incredibly delicious Georgian Shashlik or Mtsvadi. Classic recipe that my family has been making for years. Easy and requires just 4 ingredients. Get the recipe.
The Best Potato Salad
This creamy Potato Salad with cucumber and tomato in a garlicky yogurt sauce is all you need for summer picnics or BBQs. This simple salad is so easy to make and it's creamy and delicious. Get the recipe.
Easy Pear Tarte Tartin
Easy to prepare, moist, and flavorful, this Pear Tarte Tatin is a crowd-pleasing dessert. Get the recipe.
Marinated Mushroom Pasta Salad
Easy and fun Marinated Mushroom Pasta Salad With Green Olives is perfect for picnics or potlucks. Mushrooms make this pasta salad hearty and rich. They also stand up to the bold flavors of the dressing. Be sure to slice the mushrooms thin to make sure they absorb plenty of flavor from the marinade. Get the recipe.
Grilled Thai Coconut Chicken Skewers
This Chicken Skewers recipe features the most delicious smoky grilled chicken marinated in ginger, garlic, coconut cream, and soy sauce for the best chicken skewers you've ever had! It's big on flavor yet super easy to throw together! Get the recipe.
Grilled Halloumi With Berry Salad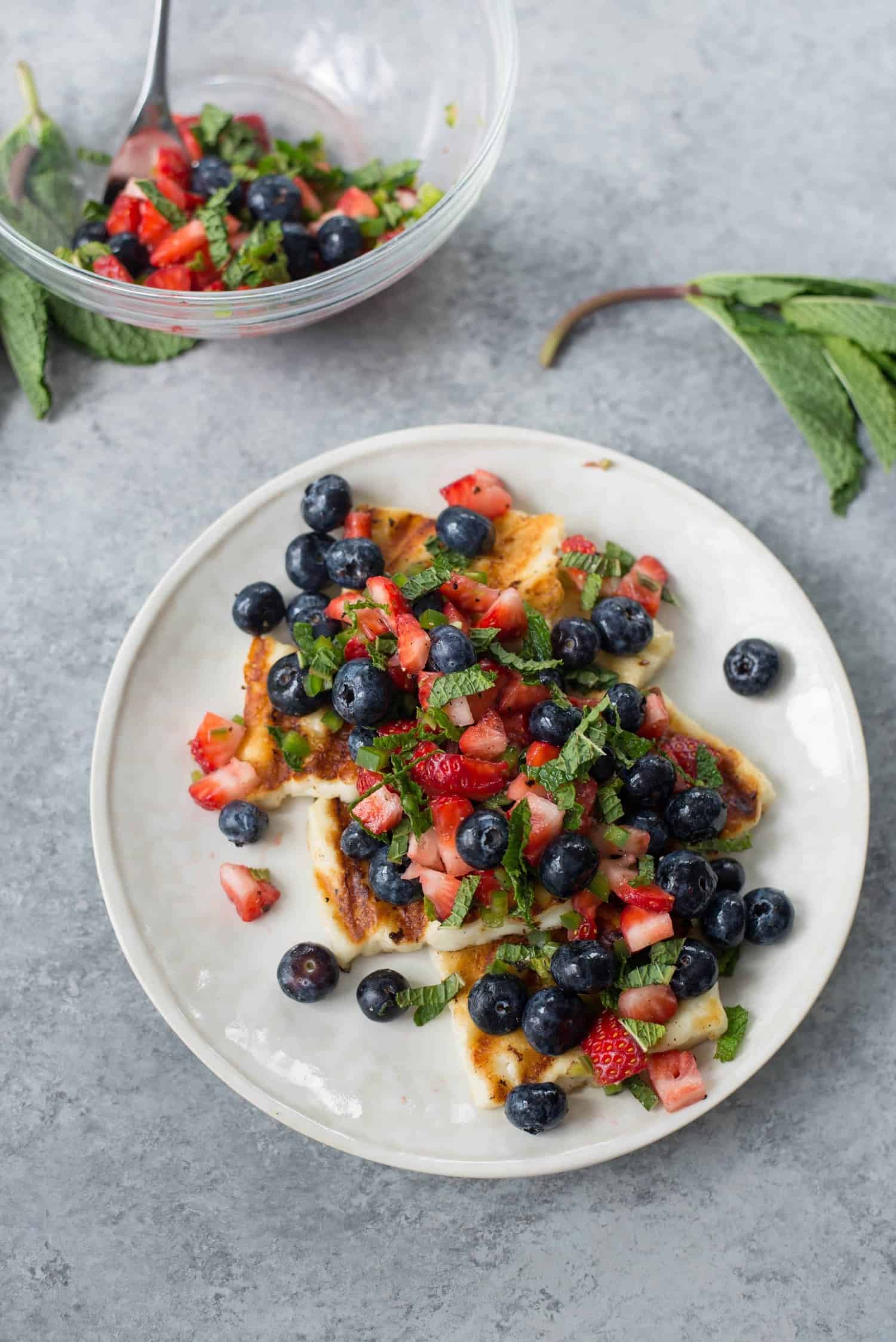 Grilled Halloumi Salad with Mixed Berry Salad. Grilled slices of halloumi cheese topped with a fresh mint and berry salad. Get the recipe.
Key Lime Cookies
Whether it's the hot summer days, or you're just craving for something tangy and sweet, these cookies are a delight to make and even more wonderful to devour. Prepare to impress with this unique, simple-to-follow recipe. Get the recipe.
Baked Turkey Burgers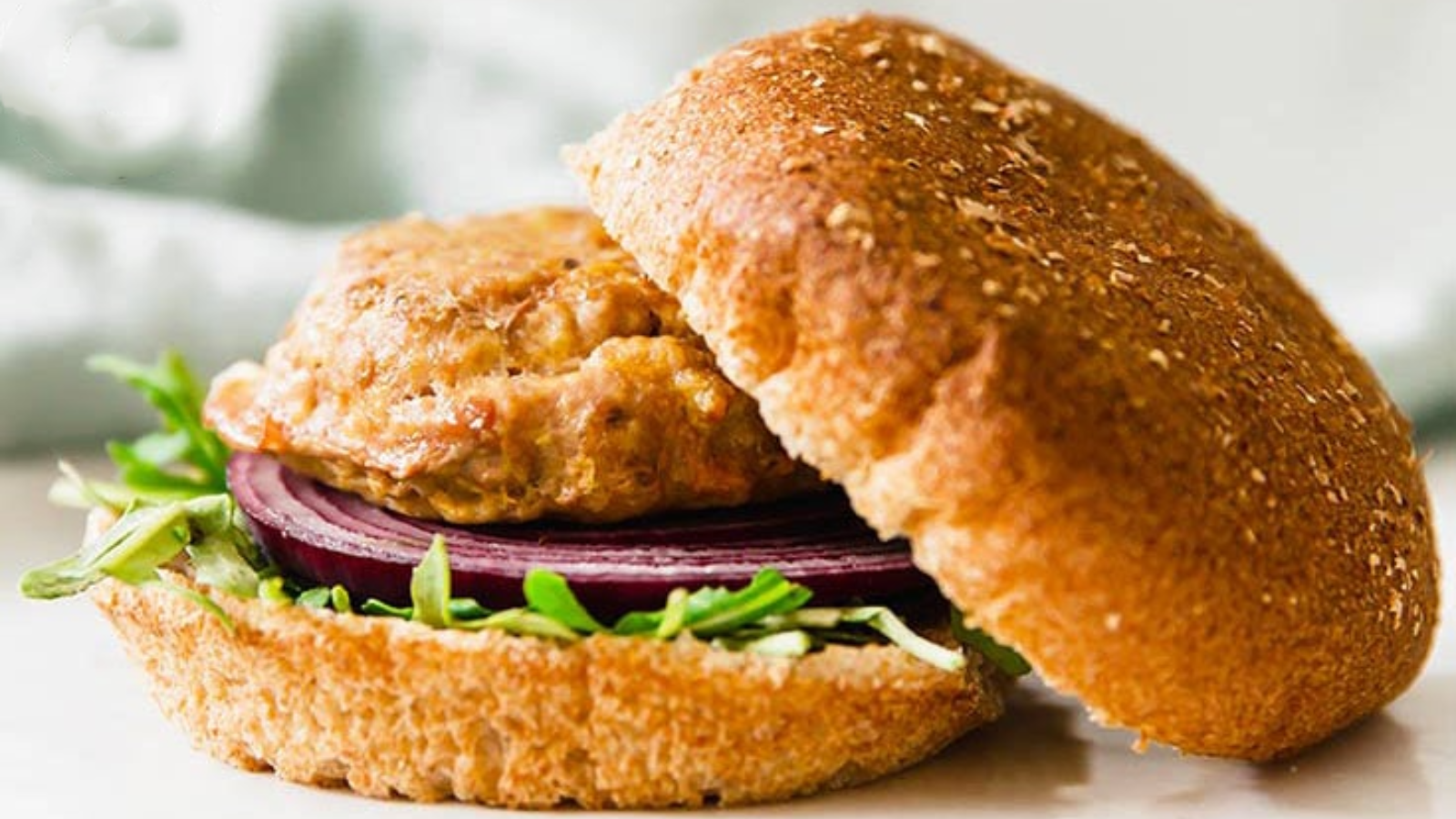 Baked Turkey Burgers are delicious. But you can also put these on the grill if you'll be grilling this holiday. Add your favorite toppings and enjoy. Get the recipe.
Marinated Zucchini Salad
Perfect for picnics, potlucks or as a quick side dish for any meal, this Marinated Zucchini Salad is easy, healthy and so good! Made with raw zucchini, a touch of garlic and a few more simple ingredients, this quick recipe will freshen up any meal. Get the recipe.
More from Lavender & Macarons
Ready for a tasty adventure with cod fish? These 15 amazing recipes will introduce you to exciting flavors you haven't tasted before. 15 Fantastic Recipes With Cod Fish You Haven't Tried Yet
13 Dessert Recipes That Are So Good, They'll Never Guess You Didn't Make Them Yourself
Indulge in these 13 delectable dessert recipes that taste so amazing, nobody will suspect you didn't create them from scratch. 13 Dessert Recipes That Are So Good, They'll Never Guess You Didn't Make Them Yourself.
15 Noodle Recipes That Are So Good, You'll Want to Make Them All
Discover 15 amazing noodle recipes that taste so fantastic, you'll be excited to cook and enjoy every single one. 15 Noodle Recipes That Are So Good, You'll Want to Make Them All
27 Really Good Comfort Food Dishes You Need To Be Cooking All Year Long
Explore a collection of 27 truly satisfying comfort food dishes that are perfect to cook year-round. 27 Really Good Comfort Food Dishes You Need To Be Cooking All Year Long
13 Really Good Slow Cooker Recipes You Haven't Made Yet
Explore 13 fantastic slow cooker recipes that you haven't tried yet but are really delicious. 13 Really Good Slow Cooker Recipes You Haven't Made Yet