Discover fun and unique pumpkin recipes that go beyond the usual pumpkin bread. These creative pumpkin-inspired dishes will surprise and delight your taste buds. From savory pumpkin pasta to decadent pumpkin cheesecake, this collection offers a fresh perspective on this beloved fall ingredient.
Pumpkin Pasta
This creamy Pumpkin Pasta is so easy and perfect for fall especially on busy weeknights. Pick your favorite pasta, toss it with my dairy-free pumpkin sage sauce and you have a healthy and satisfying autumn meal ready in minutes. Get the recipe.
Soft Pumpkin Cookies
Pumpkin Cookies are a delightful combination of chewy texture and warm, comforting flavors. Easy to bake in the comfort of your home, these cookies are the perfect dessert for a cozy evening or a holiday gathering. The use of vegan dark chocolate chips adds a wonderful contrast to the pumpkin, creating a sweet and delicious taste that will leave you craving more. Get the recipe.
Pumpkin Chicken Curry
Pumpkin Chicken Curry is juicy, tender chicken breasts cut into bite-size pieces and simmered in a flavorful and creamy canned pumpkin sauce. This easy and quick one-skillet recipe is bursting with flavor and is perfect for a cozy autumn meal. Get the recipe.
Instant Pot Pumpkin Cheesecake
It's no secret that pumpkin is the flavor of fall, so that means that this Instant Pot Pumpkin Cheesecake is a MUST!
When you can make a cheesecake in less than 1 hour, why are you even waiting? Serve this to your family and friends - or make and enjoy it yourself. The good mark of a cheesecake is when there are only crumbs left! Get the recipe.
Pumpkin And Mushroom Risotto
One of the great ways to use pumpkin puree is to add it to a risotto. My Mushroom And Pumpkin Risotto is easy and delicious one pan dinner recipe with flavors of fall. Get the recipe.
Pumpkin Crinkle Cookies
You'll fall in love with these easy Pumpkin Crinkle Cookies! Made with canned pumpkin puree and warming spices, these vegan crinkle cookies are perfect for fall baking. Get the recipe.
Pumpkin And Zucchini Fritters
These Pumpkin And Zucchini Fritters are super easy, ready in just 30 minutes and perfect for autumn lunch or dinner. Your family will love these savory patties. Get the recipe.
Pumpkin Pie Bars with Pecan Crust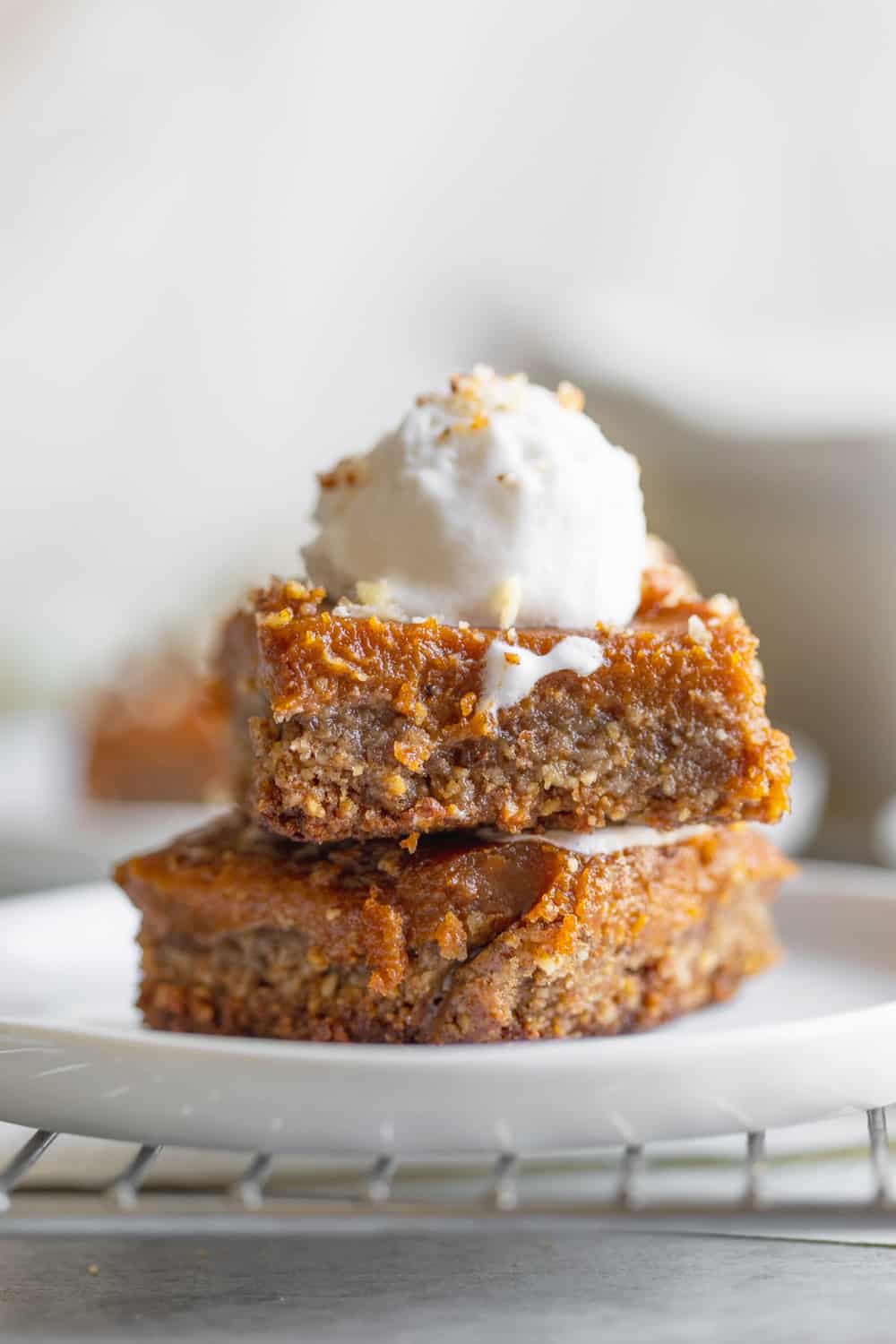 Now you don't have to choose between pumpkin or pecan pie! Have both with these healthy vegan pumpkin pie bars with a pecan crust. Get the recipe.
Pumpkin Biscotti
These Pumpkin Biscotti drizzled with an easy lemon glaze make an ultimate cookie for fall. Perfect accompaniment for a coffee or tea. Get the recipe.
Ground Turkey Pumpkin Skillet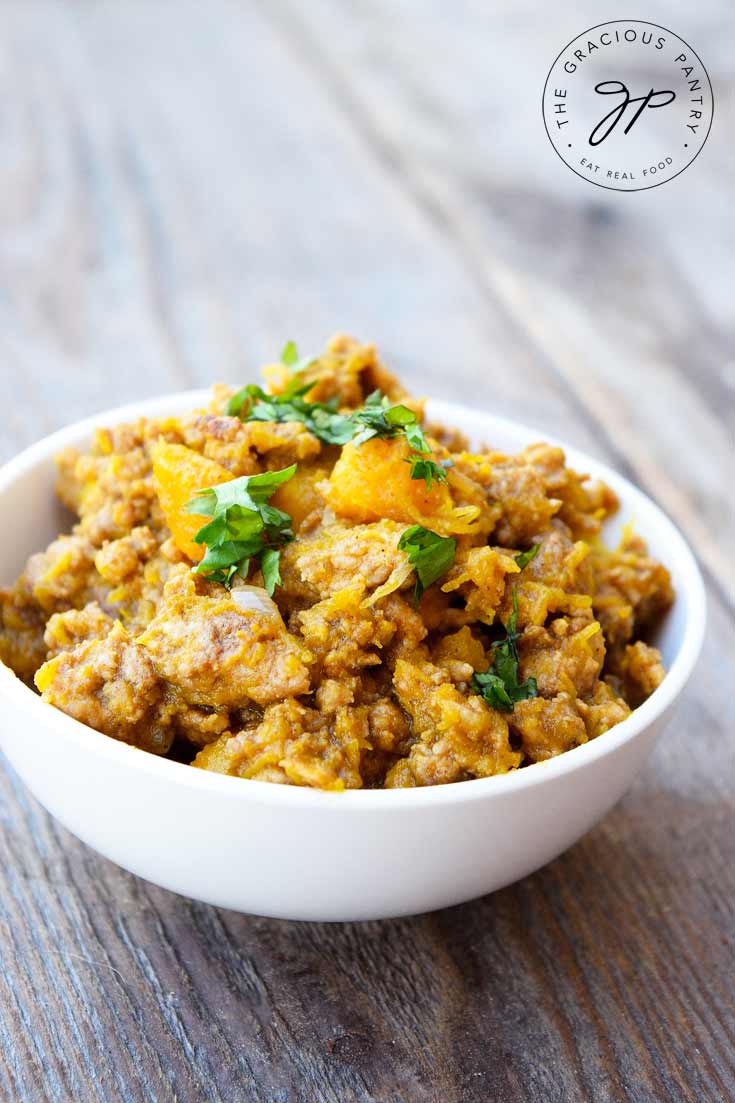 This delicious skillet meal is the perfect way to celebrate autumn in all it's pumpkin-y glory! Get the recipe.
Pumpkin Chipotle Queso Dip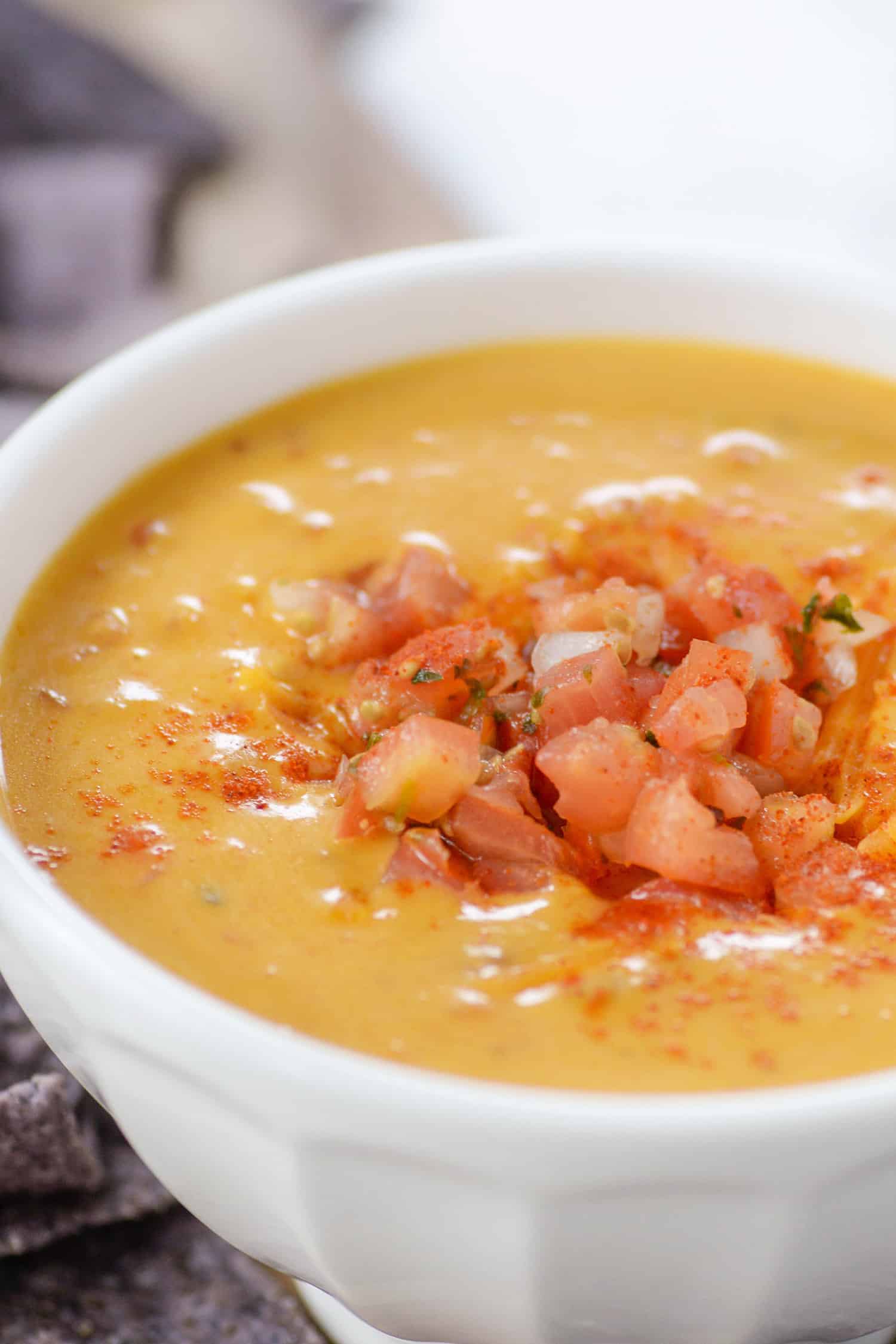 Looking for a unique appetizer? Try this dip! Spicy, creamy and perfectly cheesy! Serve with tortilla chips or vegetables. Get the recipe.
Pumpkin Cobbler
The dominant texture of this Pumpkin Cobbler is like a soft, creamy, pumpkin pie. Not a classic cobbler, not a cake or a pudding. Sort of a combination of all three – with some brown sugar streusel on top, too! It is easy to make, very homespun and a welcome addition to a Thanksgiving or fall meal, but due to the use of canned pumpkin, can be enjoyed any time of year. Get the recipe.
More from Lavender & Macarons
Ready for a tasty adventure with cod fish? These 15 amazing recipes will introduce you to exciting flavors you haven't tasted before. 15 Fantastic Recipes With Cod Fish You Haven't Tried Yet
13 Dessert Recipes That Are So Good, They'll Never Guess You Didn't Make Them Yourself
Indulge in these 13 delectable dessert recipes that taste so amazing, nobody will suspect you didn't create them from scratch. 13 Dessert Recipes That Are So Good, They'll Never Guess You Didn't Make Them Yourself.
15 Noodle Recipes That Are So Good, You'll Want to Make Them All
Discover 15 amazing noodle recipes that taste so fantastic, you'll be excited to cook and enjoy every single one. 15 Noodle Recipes That Are So Good, You'll Want to Make Them All
27 Really Good Comfort Food Dishes You Need To Be Cooking All Year Long
Explore a collection of 27 truly satisfying comfort food dishes that are perfect to cook year-round. 27 Really Good Comfort Food Dishes You Need To Be Cooking All Year Long
13 Really Good Slow Cooker Recipes You Haven't Made Yet
Explore 13 fantastic slow cooker recipes that you haven't tried yet but are really delicious. 13 Really Good Slow Cooker Recipes You Haven't Made Yet