Appetizers are traditionally served before the main course, but here you have 12 fantastic appetizers recipes that are so good, they can easily replace your meal altogether. These appetizers are all hearty, filling, and flavorful. They're perfect for a casual dinner party or a quick and easy meal on the go. Enjoy!
Bruschetta With Pesto And Sun-Dried Tomatoes
Easy Bruschetta With Pesto And Sun-Dried Tomatoes features homemade basil Pesto, sautéed zucchini and delicious sun-dried tomatoes. If you're looking for a very best crowd-pleasing appetizer, you can count on this Basil Pesto Bruschetta to deliver. Easy to make and absolutely delicious! Get the recipe.
Tuna Rillettes (Tuna Pâté)
Tuna Rillettes is a rustic French spread made from Baked Tuna, Crème Fraîche and herbs. It's delicious as a party starter served on a crusty baguette or toast. Get the recipe.
Polenta Bites With Black Olive Tapenade
If you need a 30-minute appetizer idea, these Polenta Bites will do the trick. Tubed polenta is fried until crispy and then topped with a tangy Kalamata Olive-Caper spread. Easy and mouthwatering appetizer that everyone will love. Get the recipe.
Crab Lettuce Wraps
Easy to make Crab Lettuce Wraps are packed with real crab meat, your favorite vegetables and dressed in a most a delicious and creamy Tartar sauce. Serve these lettuce cups as an appetizer or main meal. Get the recipe.
Cream Cheese And Smoked Salmon Vol Au Vents
Whipped Cream Cheese, Mustard and Smoked Salmon carefully nested into a puff pastry shell create a decadent and mouthwatering French appetizer, perfect for your next get-together. These Smoked Salmon Vol Au Vents are seriously scrumptious. Get the recipe.
Mofonguitos Maduros (Ripe Plantain Cups W. Spicy Chicken)
We love these mofonguitos maduros, ripe plantain cups juicy, spicy chicken on top of melted cheddar drizzled with creamy, garlicky avocado mayo. It's a thing of beauty! Get the recipe.
Herring Smørrebrød (Danish Sandwich)
Get a glimpse of what Danish cuisine is all about. Herring Smørrebrød is a traditional Open-Faced Sandwich that is packed with some unexpected yet delicious ingredients. Get the recipe.
Open Faced Sandwiches With Labneh, Tomatoes And Beets
Unique combination of Lebanese cream cheese, roasted tomatoes and beets makes these open-faced sandwiches a perfect appetizer for your next party or gathering. Get the recipe.
Croissant With Smoked Salmon And Cream Cheese
You will love my my easy and absolutely mouthwatering appetizer - croissants with smoked salmon, dill and cream cheese. Get the recipe.
Khachapuri (Georgian Flatbread)
This Georgian Flatbread can be served as a hearty appetizer, a side dish or as a vegetarian main dish with a side salad. Filled with a combination of creamy and delicious cheeses and topped with an egg, these perfectly baked Khachapuri are sure to please your family and friends. Get the recipe.
Roasted Mushrooms And Goat Cheese Crostini
This easy and elegant appetizer for Roasted Mushroom Goat Cheese crostini is perfect for entertaining, especially around the holidays. Get the recipe.
Best Air Fryer Chicken Wings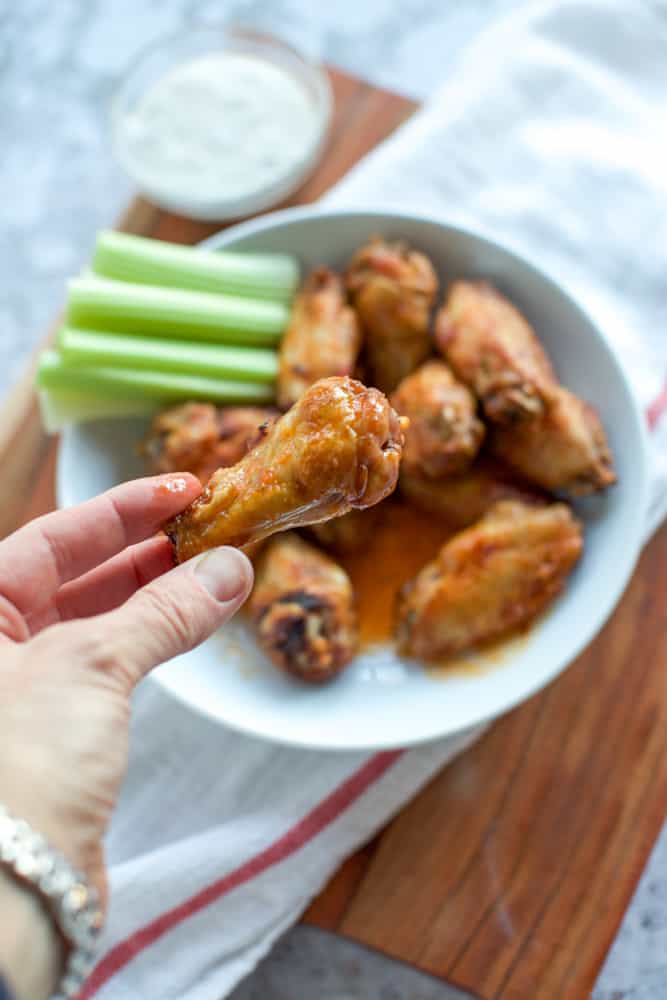 Air fryers are all the rage these days, and for good reason. They make the best crispy golden chicken wings without deep frying. Here are a few of my favorite Air Fryer Chicken Wing recipes for around the web. It's super easy to make wings in the air fryer! Get the recipe.
More from Lavender & Macarons
All of these recipes are easy to follow and can be made at home with relatively simple ingredients. Bring the European Cafe to Your Kitchen With These 28 Amazing Recipes
A Taste of France: 17 Delicious Desserts That Are Worth Making At Home
France is known for its delicious food, and its desserts are no exception. From the traditional chocolate eclairs to the delicate creme brûlée, there's something for everyone in French pâtisserie. A Taste of France: 17 Delicious Desserts That Are Worth Making At Home
17 Salad Recipes That Will Change Your Mind About Salad
Salads get a bad rap. They're often seen as boring and bland, or as something you only eat when you're trying to be healthy. But that's not the case! Salads can be incredibly delicious and satisfying, and they're a great way to get your daily dose of fruits, vegetables, and whole grains. 17 Salad Recipes That Will Change Your Mind About Salad
17 Ways to Cook Broccoli That You'll Actually Enjoy
Find out how to make broccoli delicious in 17 different ways. These fantastic recipes will make you actually enjoy eating this healthy vegetable! 17 Ways to Cook Broccoli That You'll Actually Enjoy
17 Fantastic & Easy Seafood Recipes Everyone Needs To Try At Least Once
Indulge in the freshest seafood dishes with these 17 easy and delicious recipes. This blog post features a variety of seafood recipes that are perfect for any occasion, from risotto to baked salmon. 17 Fantastic & Easy Seafood Recipes Everyone Needs To Try At Least Once