Rice is a versatile ingredient that can be used in a variety of dishes, from simple side dishes to hearty main courses and deserts. Here are 18 easy and delicious rice recipes that you can make for any occasion. Be sure to give one of these recipes a try.
Spanish Chicken And Rice
Bursting with flavor, juicy, hearty, and comforting, this Spanish Chicken And Rice makes a delicious one-pot recipe for the whole family. Perfect for a weeknight or Sunday dinner. Get the recipe.
Rice And Spicy Sardines
Considered a poor man's meal, and a favorite of informal get-togethers, locrio de pica-pica (rice and spicy sardines) has a strong taste I love. Get the recipe.
Creamy Mushroom Risotto
This is hands down the BEST Creamy Mushroom Risotto and I'm not exaggerating. It's uniquely flavorful, rich and indulgent. Ready in just 30 minutes, this easy, gluten-free risotto is a perfect choice for a date night or family dinner. Get the recipe.
Basmati Rice With Dried Fruit And Nuts
Basmati Rice With Dried Fruit And Nuts - flavorful and delicious side dish for dinner or holidays. It's super easy to make and will turn any meal into a colorful feast. Get the recipe.
Curry Pineapple Turkey Rice Bowl Recipe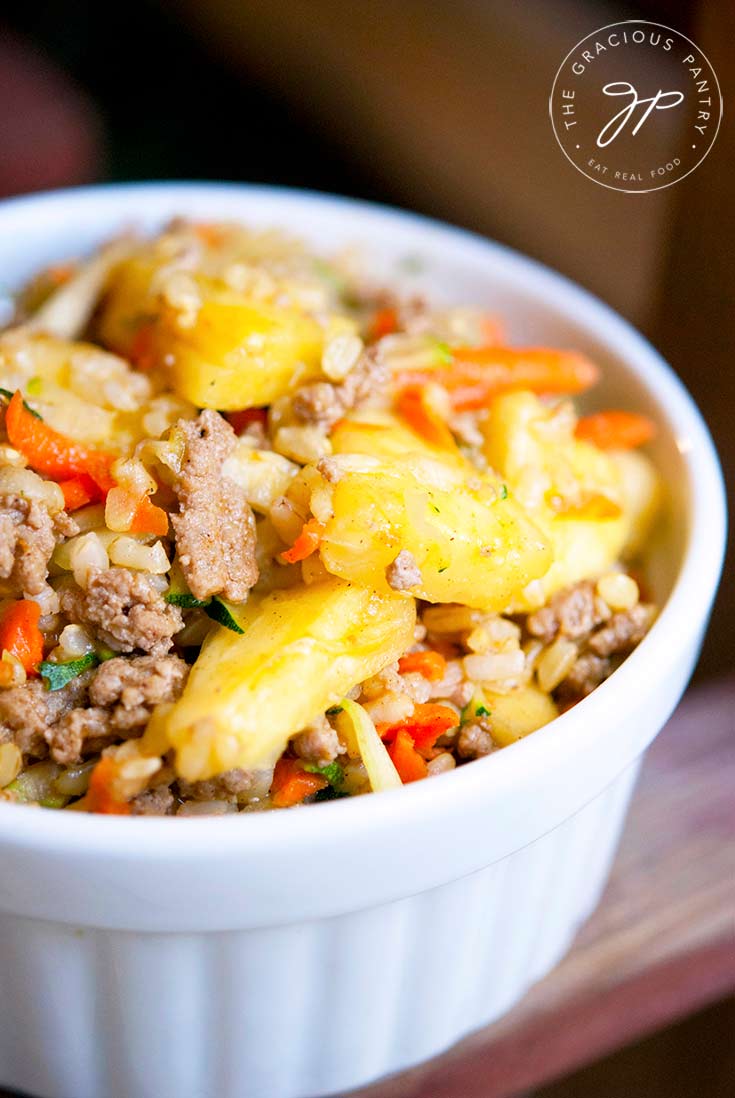 This clean eating curry pineapple turkey rice bowl offers a lovely sweet and savory flavor to your dinner table! Get the recipe.
Mushroom And Pumpkin Risotto
One of the great ways to use pumpkin puree is to add it to a risotto. My Mushroom And Pumpkin Risotto is easy and delicious one pan dinner recipe with flavors of fall. Get the recipe.
Rice And Smoked Herrings
Locrio de Arenque (Rice and Smoked Herrings) is a mixture of two ingredients that arrived from faraway lands and combined into a much-beloved dish. Get the recipe.
Baked Chicken Meatballs
These Baked Mustard Chicken Meatballs feature lightly seared balls of ground chicken, rice and spices baked in a creamy mustard sauce. The recipe makes plenty of meatballs to satisfy your hungry family on busy weeknights. Get the recipe.
Risotto Puttanesca
This is the BEST Risotto Puttanesca recipe ever! Rich and pungent anchovy and Kalamata olives sauce add such an incredible depth of flavor! So delicious, you'll want to eat this every day! Get the recipe.
Stuffed Squash With Mushrooms & Chickpeas
Ultimate Stuffed Acorn Squash With Mushrooms And Chickpeas is perfect for the holidays. With mushrooms, rice, chickpeas and cranberries, this healthy autumn-inspired dish is packed with protein and fiber. This veggie stuffed squash is sure to please meat eaters, too. Get the recipe.
Mexican Rice And Beans
This Mexican Rice and Beans is the perfect side dish if you're looking to make something delicious and nutritious in under 30 minutes! It has delicious Spanish flavors and goes well with almost anything! With bright veggies, beans, and subtle flavorful spices, this side dish is ready to become your next favorite! Get the recipe.
Creamy Tomato Risotto
This Tomato Risotto is an incredibly simple recipe but is still packed with flavor in each bite to give you a dinner meal that's sure to become a family favorite! It features perfectly cooked risotto with a beautiful, creamy texture and the fresh summer flavors of cherry tomatoes. What's best is that it can be made in just 30 minutes from scratch! Get the recipe.
Mushroom Rice Meatballs
These easy Mushroom Meatballs is hearty and rich meatless recipe that is both healthy and delicious. Packed with comforting flavors and ready in under 1 hour, these gluten-free meatballs are perfect for meal prep or cozy family dinner. Get the recipe.
Danish Rice Pudding
If you want to try something new and incredibly delicious this holiday season, try Risalamande. It's a creamy, soft and melt-in-your-mouth Danish rice pudding with almonds and topped with a flavorful cherry sauce. Get the recipe.
Wild Mushroom And Asparagus Risotto
This Mushroom Asparagus Risotto is the perfect comfort food for busy days. Creamy, light, and delicious without all the fuss. Get the recipe.
Cumin Beef Fried Rice Recipe
A quick & easy beef fried rice recipe made with ground beef, eggs, leftover rice and seasoned with cumin that can be made as a side or a meal. Get the recipe.
Tofu Rice Bowls with Black Beans and Corn Salad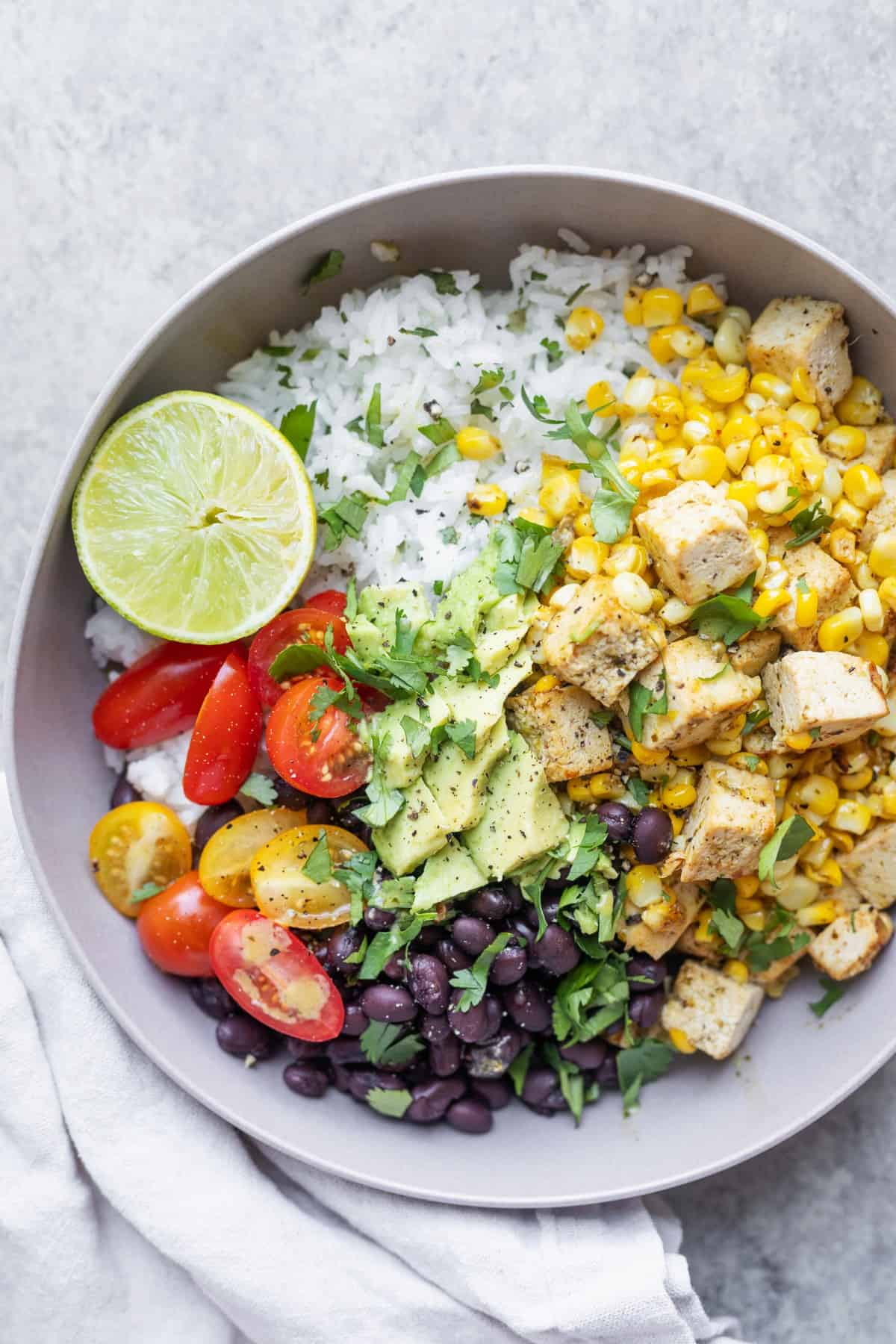 A yummy weeknight dinner with seasoned rice, seasoned tofu, black beans and veggies! Get the recipe.
Instant Pot Mushroom Wild Rice Soup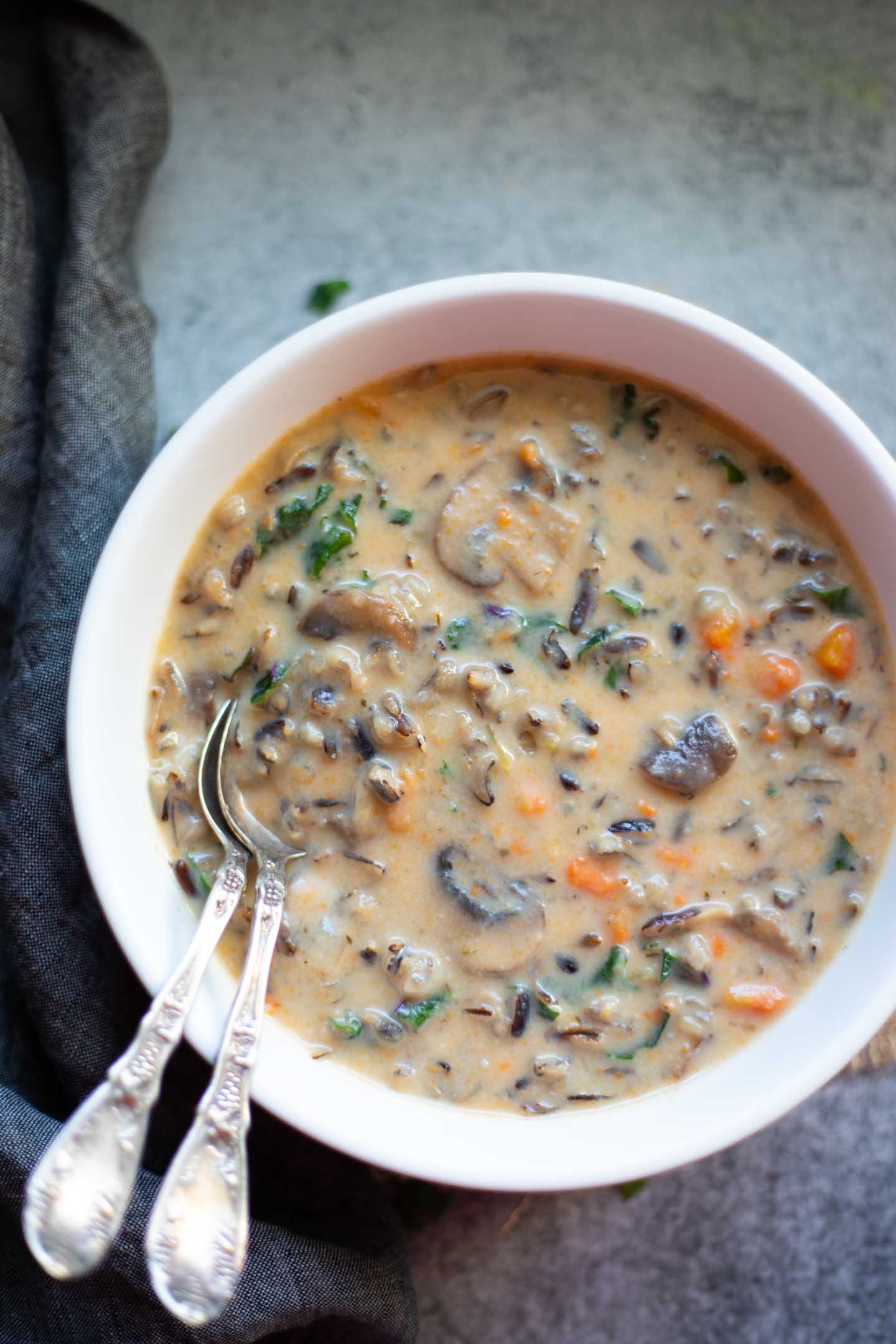 Photo credit: Piping Pot Curry.
Instant Pot Mushroom Wild Rice Soup is a creamy vegetarian dish that is packed with protein and veggies. Hearty wild rice is combined with mushrooms, carrots, celery, and kale, then is brought together with a creamy soup base. This easy mushroom soup is the best way to warm up on a cold day! Get the recipe.
More from Lavender & Macarons
All of these recipes are easy to follow and can be made at home with relatively simple ingredients. Bring the European Cafe to Your Kitchen With These 28 Amazing Recipes
A Taste of France: 17 Delicious Desserts That Are Worth Making At Home
France is known for its delicious food, and its desserts are no exception. From the traditional chocolate eclairs to the delicate creme brûlée, there's something for everyone in French pâtisserie. A Taste of France: 17 Delicious Desserts That Are Worth Making At Home
17 Salad Recipes That Will Change Your Mind About Salad
Salads get a bad rap. They're often seen as boring and bland, or as something you only eat when you're trying to be healthy. But that's not the case! Salads can be incredibly delicious and satisfying, and they're a great way to get your daily dose of fruits, vegetables, and whole grains. 17 Salad Recipes That Will Change Your Mind About Salad
17 Ways to Cook Broccoli That You'll Actually Enjoy
Find out how to make broccoli delicious in 17 different ways. These fantastic recipes will make you actually enjoy eating this healthy vegetable! 17 Ways to Cook Broccoli That You'll Actually Enjoy
17 Fantastic & Easy Seafood Recipes Everyone Needs To Try At Least Once
Indulge in the freshest seafood dishes with these 17 easy and delicious recipes. This blog post features a variety of seafood recipes that are perfect for any occasion, from risotto to baked salmon. 17 Fantastic & Easy Seafood Recipes Everyone Needs To Try At Least Once