Get ready to cozy up this season with our collection of 12 simple pureed soup recipes. These soups, ranging from creamy butternut squash to cheesy broccoli, are easy to make and bursting with seasonal flavors.
Easy Turkish Lentil Soup
This traditional Turkish Lentil Soup also called Mercimek çorbası is a uniquely fragrant, cozy and satisfying soup perfect for chilly days. You can make it in no time and enjoy for lunch or hearty dinner. Get the recipe.
Austrian Garlic Soup
Garlic lovers rejoice! This Austrian Garlic Soup is the easiest and most delicious soup you've ever tried. So rich in flavor, creamy, and lick-your-bowl good soup. Get the recipe.
Cozy Butternut Squash Soup
I tried many squash soups before, but let me tell you, this creamy Butternut Squash And Tomato Soup is by far the best thing I've ever had. It's simple, easy to make and bursting with warm fall flavors. Get the recipe.
Ukrainian Mushroom Soup
It's a Ukrainian Mushroom Soup. After you take the first sip of it, you'll instantly feel cozy and warm. Classic autumn soup with a ton of flavor. Get the recipe.
Creamy Salmon Soup
This Easy Salmon Soup makes a great weeknight meal. It's full of protein and healthy fat, it's creamy and so yummy. You'll be making it again! Get the recipe.
Roasted Asparagus Soup
Creamy Roasted Asparagus Soup is deeply satisfying and easy to make. Roasted asparagus and garlic provide depth of flavor in this warming vegan soup. It's so delicious, has a light and creamy taste and ready in about 30 minutes. Get the recipe.
20-Minute Tomato Soup
Easy Tomato Soup featuring juicy heirloom tomatoes and my favorite secret ingredient that makes this soup truly the BEST. Ready in just 20 minutes, this practically "no-cook" dairy-free soup is healthy, delicious and perfect for cozy lunch or dinner. Get the recipe.
French Parmesan Soup
I won't lie when I tell you that French Parmesan Soup will knock your socks off. Intense Parmesan flavor, unforgettable taste, crispy bacon and garlicky croutons make this silky soup an ultimate comfort food for a cold weather. Your family will love it! Get the recipe.
Instant Pot Broccoli Cheddar Soup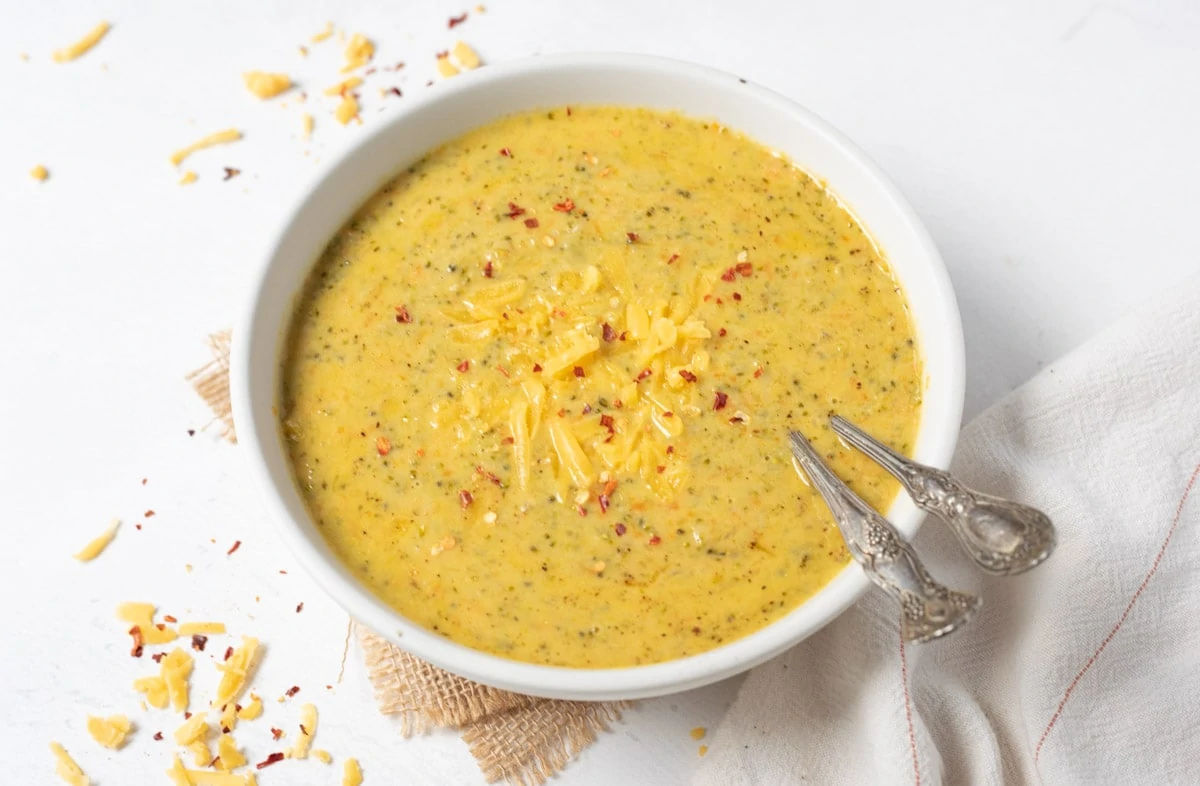 This delicious Instant Pot Broccoli Cheddar Soup can be ready in minutes, and is just like Panera's classic soup. With the goodness of broccoli and carrots, this creamy cheesy soup is so comforting, the whole family will love it! Get the recipe.
Instant Pot Carrot Soup with Ginger & Coconut Milk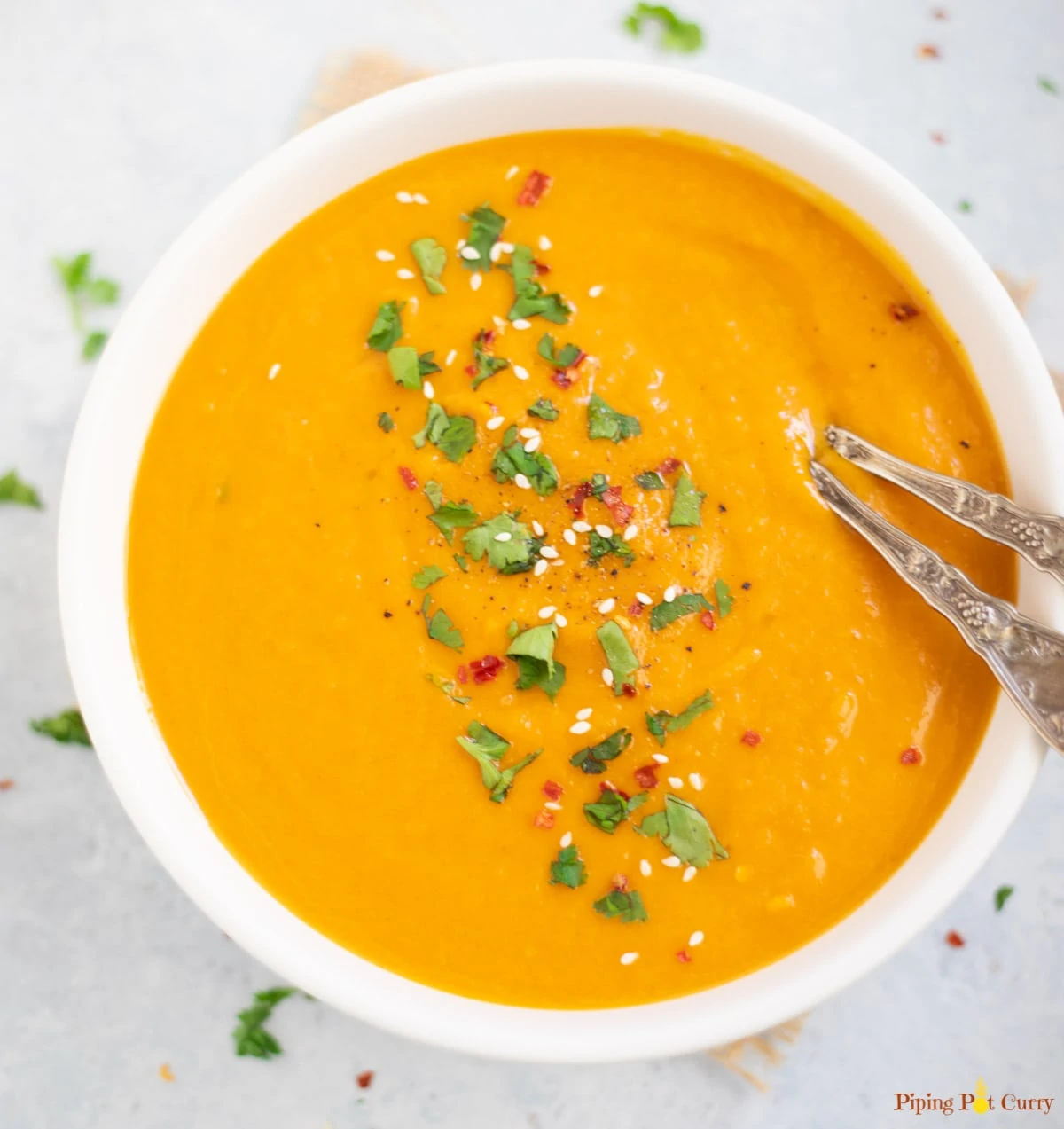 Delicious Creamy Carrot Soup with ginger & coconut milk made in the instant pot in just 30 minutes. This dump-and-go recipe for Instant Pot Carrot Soup is so easy & makes the most comforting soup! Get the recipe.
Healthy Cauliflower Soup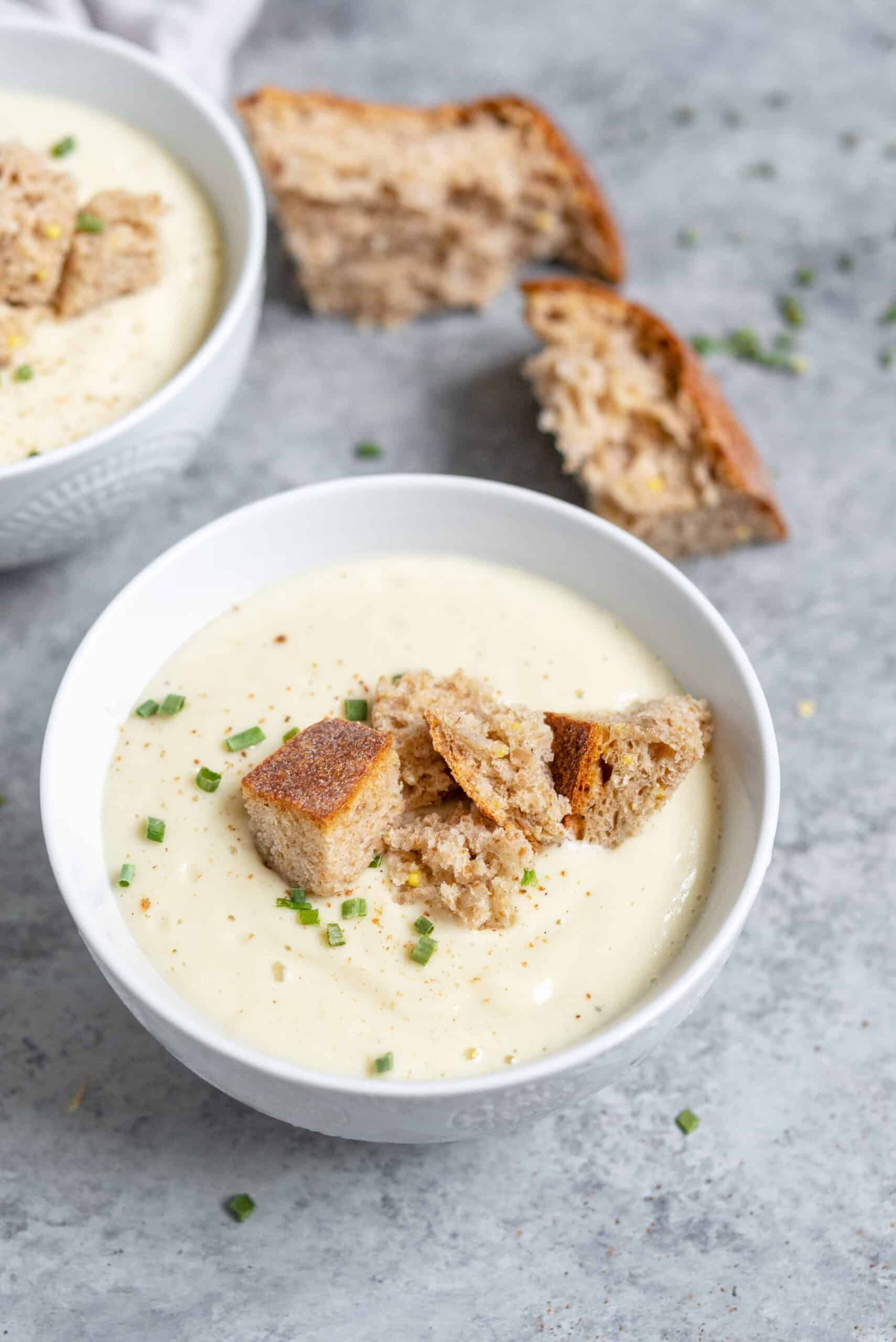 This creamy, silky soup is so quick and easy to make. A healthy cauliflower soup that's perfect for the holiday season! Get the recipe.
Zuppa Toscana Soup Recipe
This Keto Zuppa Toscana Soup Recipe is the ultimate low carb comfort food! Made with sausage, spinach, and veggies, your family will love this hearty, rich, and creamy Italian soup! Get the recipe.
More from Lavender & Macarons
All of these recipes are easy to follow and can be made at home with relatively simple ingredients. Bring the European Cafe to Your Kitchen With These 28 Amazing Recipes
A Taste of France: 17 Delicious Desserts That Are Worth Making At Home
France is known for its delicious food, and its desserts are no exception. From the traditional chocolate eclairs to the delicate creme brûlée, there's something for everyone in French pâtisserie. A Taste of France: 17 Delicious Desserts That Are Worth Making At Home
17 Salad Recipes That Will Change Your Mind About Salad
Salads get a bad rap. They're often seen as boring and bland, or as something you only eat when you're trying to be healthy. But that's not the case! Salads can be incredibly delicious and satisfying, and they're a great way to get your daily dose of fruits, vegetables, and whole grains. 17 Salad Recipes That Will Change Your Mind About Salad
17 Ways to Cook Broccoli That You'll Actually Enjoy
Find out how to make broccoli delicious in 17 different ways. These fantastic recipes will make you actually enjoy eating this healthy vegetable! 17 Ways to Cook Broccoli That You'll Actually Enjoy
17 Fantastic & Easy Seafood Recipes Everyone Needs To Try At Least Once
Indulge in the freshest seafood dishes with these 17 easy and delicious recipes. This blog post features a variety of seafood recipes that are perfect for any occasion, from risotto to baked salmon. 17 Fantastic & Easy Seafood Recipes Everyone Needs To Try At Least Once