Get ready for a cooking adventure with our collection of homemade dinner recipes. These recipes will help to make your home-cooked dinners so delicious, you won't miss dining out. Say farewell to ordering in because we're bringing you easy-to-follow recipes that turn your kitchen into a gourmet haven. So, if you're tired of takeout and ready for a delicious home dining experience, these 22 recipes are your ticket to culinary satisfaction.
Easy Sloppy Joe Recipe
This super easy sloppy joes recipe requires only 5 ingredients and will be ready in 15 minutes! It's the perfect weeknight meal for those busy days when you want to whip up something the whole family will love! Get the recipe.
Creamy Salmon Pasta
This Easy and Creamy Salmon Pasta features quickly seared salmon tossed in a creamy smoky sauce along with your favorite pasta. This hearty and satisfying dish is loaded with flavor and comes together in no time. Get the recipe.
Chicken Mushroom Stroganoff
This Chicken Mushroom Stroganoff is a creamy, savory, luxurious dinner inspired by delicious Eastern European cuisine and it's ready to eat in just half an hour! You simply can't beat this easy stroganoff recipe for a one-skillet, thirty-minute dinner when you're ready for a satisfying, comforting meal that doesn't involve slaving in the kitchen all afternoon. Get the recipe.
Best Cook-Off Winning Chili
This Award Winning Chili Recipe is a showstopper. If you are tired of boring recipes, tired of chili that tastes like beef stew, tired of recipes that seem one trick ponies, then this is the best chili recipe you have been waiting for. My ultimate cook-off-winning chili is loaded with flavor and a secret ingredient. Perfect comfort food for cold weather, your whole family will love it. Get the recipe.
Chicken Ragu Pasta
This simple chicken ragu pasta may be easy to make and use everyday ingredients, but there's nothing basic about its flavor. This yummy, savory, and quick-to-make dinner idea is bound to become a favorite family meal. Enjoy this homemade pasta with ground chicken in just half an hour. Get the recipe.
Meatballs and Gravy
It's Meatballs And Gravy Recipe - Ikea-inspired meatballs made with ground beef and turkey that are seared till brown and crispy and then simmered in the best ever homemade gravy. This hearty and satisfying dish is sure to become a new family favorite. Get the recipe.
Fingerlicking Mustard Chicken
Prepare to fall madly in love with this Creamy Dreamy Mustard Chicken Recipe. Classic French dish that tastes outstanding. Get the recipe.
Mussels Pasta with Garlic and Fennel
This Mussels Pasta With Garlic And Fennel was inspired by the reader's favorite Creamy Garlic Mussels and is a culinary trip to Tuscany. This is a recipe that tastes and looks like a luxury but comes together simply and in less than half an hour. It's the best mussels recipe for busy weeknights when you need a quick meal but still want a deliciously inspired one. Get the recipe.
Cozy Butternut Squash Tomato Soup
I tried many squash soups before, but let me tell you, this creamy Butternut Squash And Tomato Soup is by far the best thing I've ever had. It's simple, easy to make, and bursting with warm fall flavors. Get the recipe.
Salmon with Browned Potatoes and Green Beans
Crispy Seared Salmon with lightly Browned Potatoes and Garlicky Green Beans make a quick and no-fuss weeknight meal you and your family will enjoy. Get the recipe.
Dutch Split Pea Soup
It's Easy French Onion Soup Recipe. Don't be intimidated by French cooking, because this easy twist on a French classic will make you believe that sophisticated cuisine doesn't have to be a rocket science. Get the recipe.
Spanish Chicken And Rice
Bursting with flavor, juicy, hearty, and comforting, this Spanish Chicken And Rice makes a delicious one-pot recipe for the whole family. Perfect for a weeknight or Sunday dinner. Get the recipe.
Creamy Mushroom Soup
It's the creamiest Mushroom Soup. After you take the first sip of it, you'll instantly feel cozy and warm. Classic autumn soup with a ton of flavor. Get the recipe. Get the recipe.
30-Minute Stir Fry Noodles
These Stir Fry Noodles are incredibly easy to make, packed with flavor, and the perfect recipe for busy weeknights! It features perfectly stir-fried veggies, tasty tofu, and delicious noodles coated in a simple, flavorful homemade stir-fry sauce! Get the recipe.
Lemon Roasted Chicken
One of the easiest recipes in Mediterranean cuisine... Chicken Riganati, or Greek Lemon Roasted Chicken, is juicy and tender and requires just a handful of ingredients. Prepare it for a weeknight dinner or a special occasion. You'll love the lemon and oregano flavor of the dish and the easiness of putting it together. Get the recipe.
Sheet Pan Maple Salmon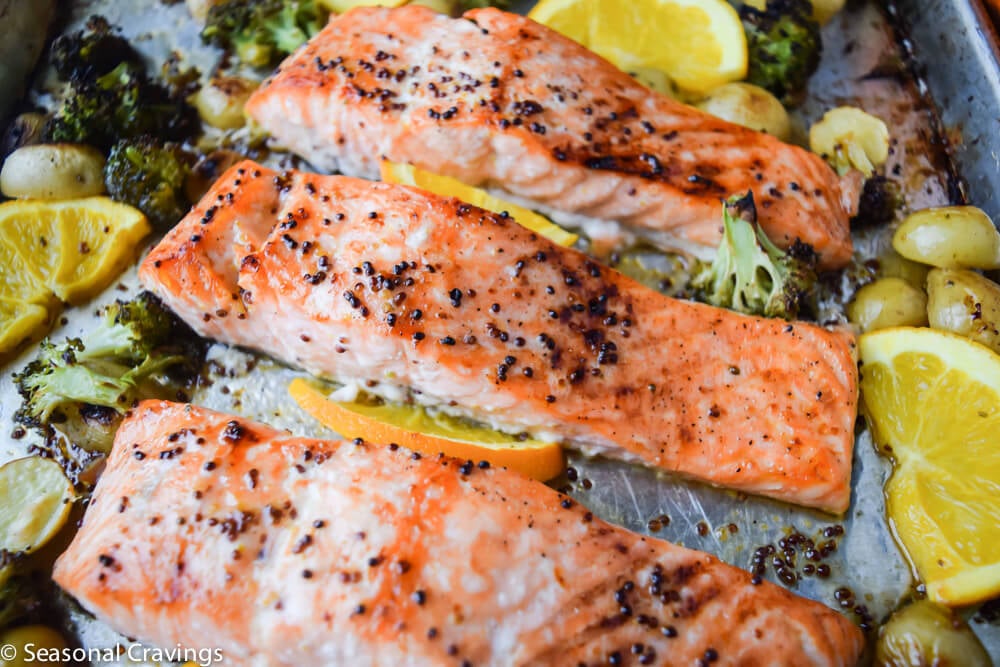 Sheet Pan Maple Salmon is an easy 7 ingredient meal that comes together in under 30 minutes. The tender salmon is coated in a sticky maple glaze and cooks on a sheet pan with broccoli and baby potatoes for an easy one-pan dinner. Get the recipe.
Beef and Barley Soup
Beef barley soup has got to be the ultimate cozy, stick-to-your-ribs soup. The depth of the flavor is incredible, and you'll leave the table feeling full, yet still wanting more. Get the recipe.
Easy Egg Fried Rice
Quick and easy Chinese egg fried rice recipe with fluffy scrambled eggs that coat each grain of rice! Ready from start to finish in 15 minutes! Get the recipe.
Chili Mac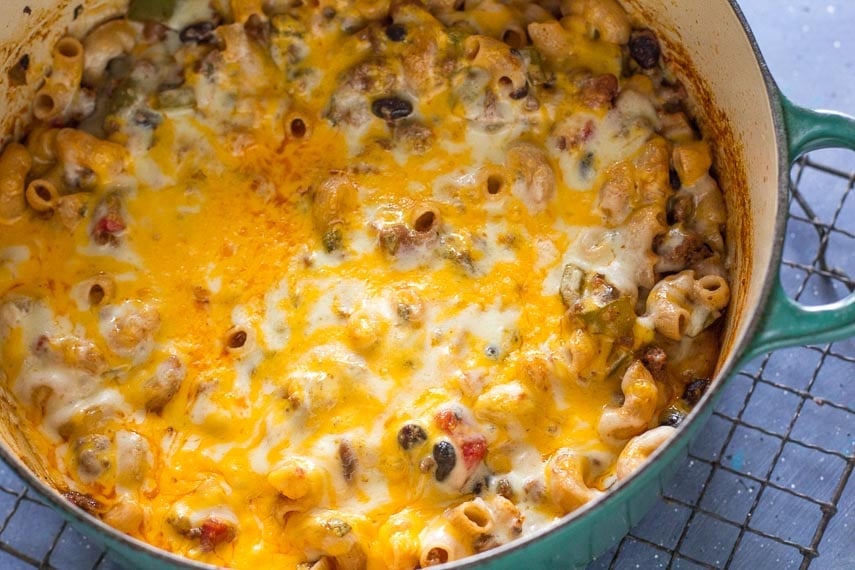 Chili Mac just might be our #1 choice for a comfort food dish. Creamy macaroni and cheese with all the classic American beef chili ingredients you love all in one very easy to make dish. Perfect for beginner cooks – and loved by all family members, big and small. Get the recipe.
Kung Pao Chicken
Bursting with flavor and beyond easy to make, this Gluten-Free Kung Pao Chicken is a healthier twist on your favorite take-out dish. The perfect combination of salty and sweet, this savory recipe is sure to become your new weeknight staple. Get the recipe.
Spare Ribs In Oven
If you're looking for a delicious and easy way to cook spare ribs, then using your oven is a great option. Spare ribs are a popular cut of meat that are flavorful and tender when cooked correctly. With the right recipe, you can achieve the perfect balance of savory, sweet, and smoky flavors. Get the recipe.
Coconut Tomato Curry with Cod & Brown Rice
A simple cod curry that is full of flavor from its combination of spices, coconut milk, fire-roasted tomatoes, and lime juice. Serve over brown rice to create an easy weeknight meal or a dish worthy of serving to guests. Get the recipe.