Easter is around the corner. Are you ready?
Mashed Potato Pancakes
Are you looking for fun Easter recipes that even the pickiest ones will enjoy? When you don't feel like spending hours cooking, these Vegan Potato Pancakes are just the answer. Crisp and golden, these easy savory pancakes are made from mashed potatoes and a few delicious additions. They're good for a vegan breakfast, side dish, or even dinner. Get the recipe.
Moroccan Semolina Pancakes
Moroccan Semolina Pancakes are one of a kind breakfast recipe that is sure to impress anyone. Uniquely spongy, lacy, and easy to make, these beautiful pancakes are perfect for a cozy weekend breakfast or brunch. Get the recipe.
Croissant Muffins
This Cruffin recipe is a vegan version of a famous Croissant Muffin - a beautiful and delicious sweet pastry. Unlike a traditional Cruffin that features homemade laminated dough, my Cruffin is made with yeast which makes the whole process so much easier. Get the recipe.
Fluffy Apple Pancakes
People can't get enough of the fluffy interior and crispy edges of these "Oladi" pancakes. Cozy, sweet and so delicious, these homemade Ukrainian pancakes are a staple on a weekend breakfast menu. The recipe is so easy to make and it will surely become a family's favorite. Get the recipe.
Cottage Cheese Pancakes
Healthy Cottage Cheese Pancakes are fluffy on the inside and slightly crispy on the outside. These delicious fried Cottage Cheese Patties will soon become your new favorite breakfast or even dessert. Super easy to make (under 30 minutes) and so good! Get the recipe.
Roasted Chickpea Caesar's Salad
This easy Vegan Caesar Salad is so good, you'll never go back to the original. Even omnivores will never know there're no anchovies or cheese in the dressing. Get the recipe.
Overnight French Toast Casserole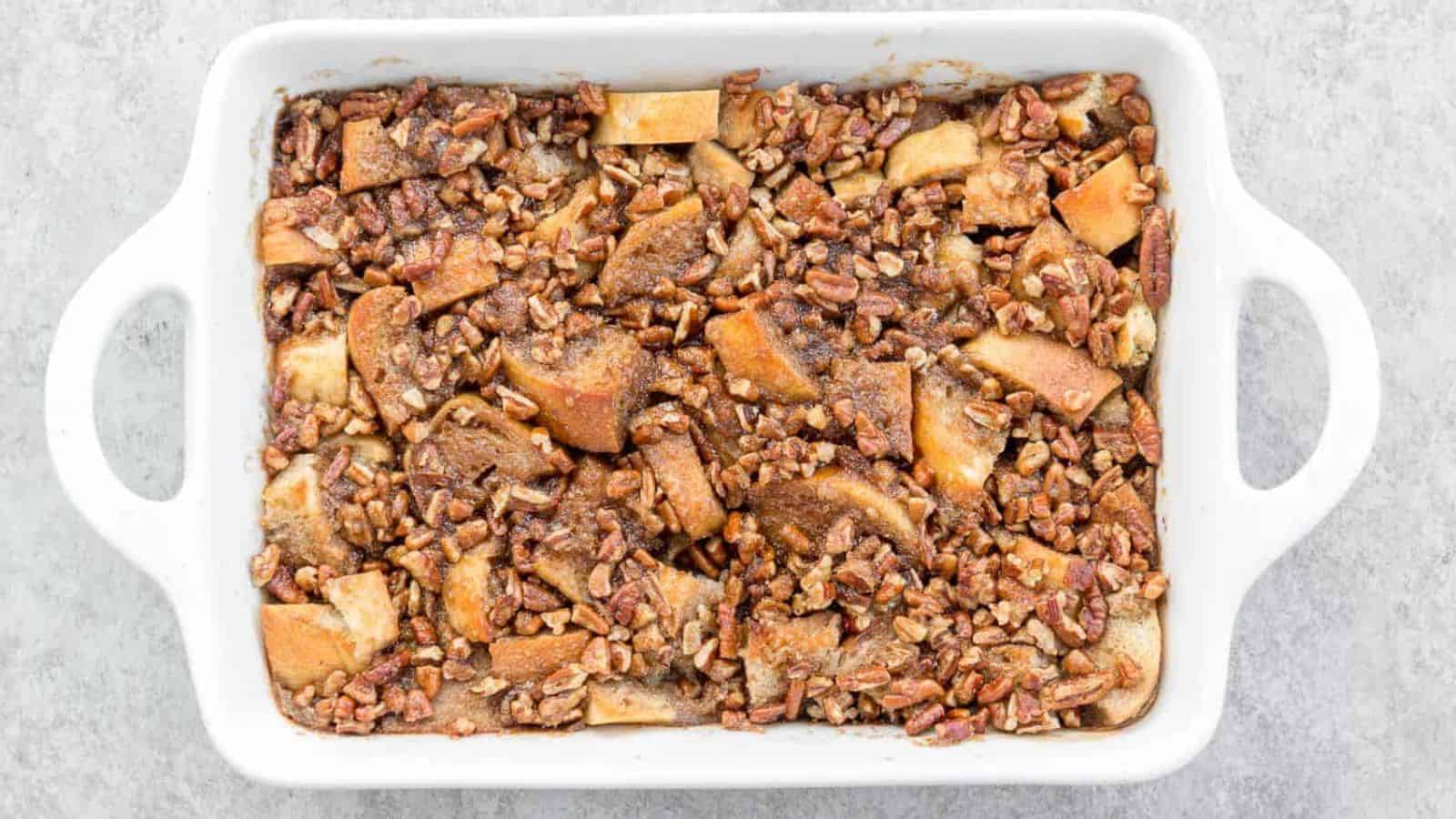 Looking for a crowd-pleasing breakfast or brunch recipe? Then you've gotta try this vegan breakfast casserole. Make at night and it's ready in the morning! Get the recipe.
Vegan Benedict With Asparagus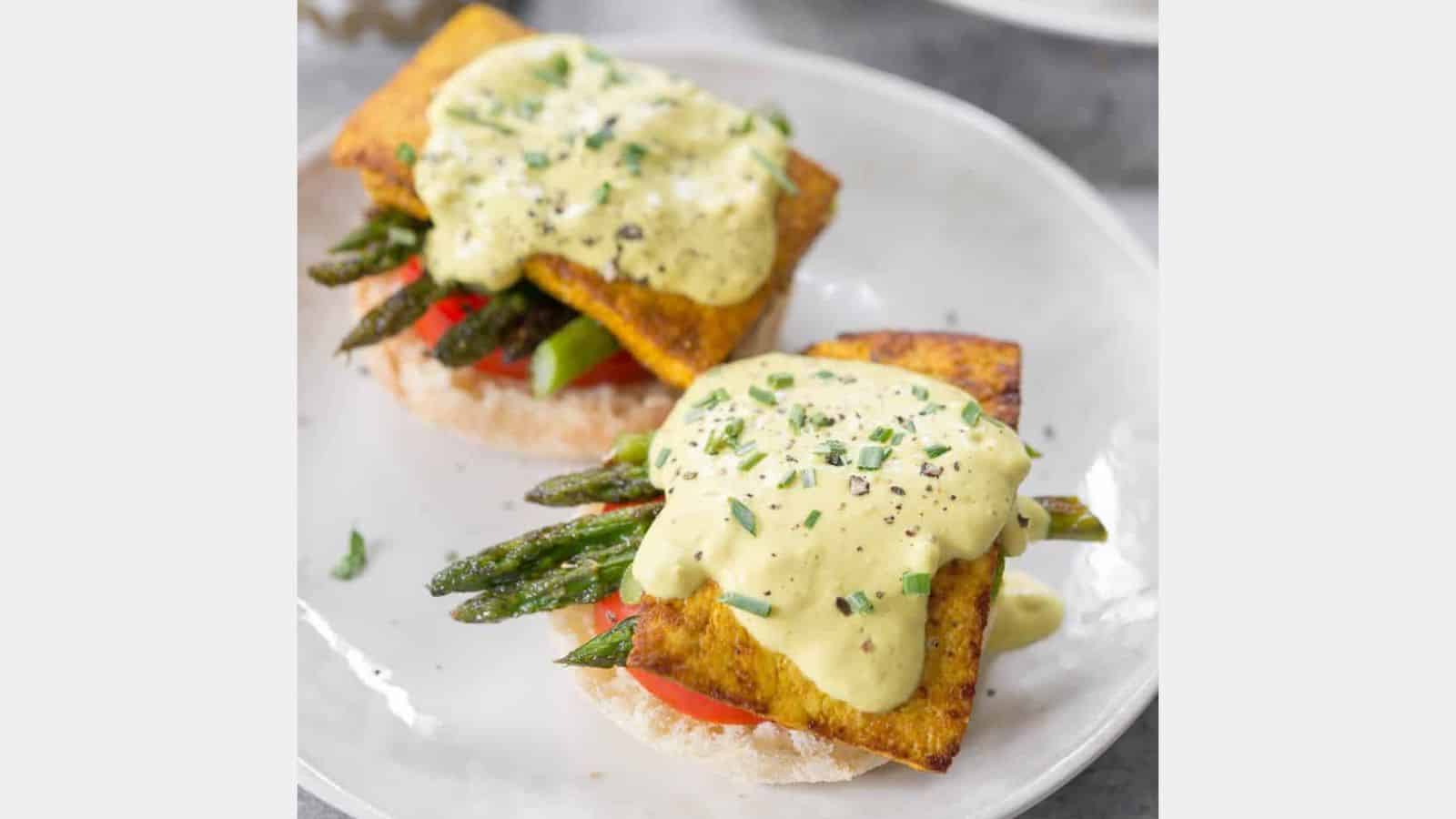 If you love eggs Benedict, then you must try this vegan version. Tofu egg on english muffin with cashew hollandaise sauce, tomatoes and sauteed asparagus. Perfect for Easter, Mother's Day, Wedding Showers and Vegan Brunch! Get the recipe.
Cheddar Waffles With Bacon
Cornmeal adds texture and substance, cheddar cheese and chives hit the right savory note, and chile powder, oregano, cumin, and cayenne bring some spice. Get the recipe.
Ham & Cheese Scones
These savory Ham & Cheese Scones are perfect for an on-the-go breakfast or as a special treat at brunch. Get the recipe.
Ukrainian Easter Bread
Paska or Kulich is a traditional Easter bread that is very popular in Eastern European countries.
Every country has its own spin on this classic. I'm going to show a traditional Ukrainian recipe, one that my family has been making for years and the one that never lets us down. Get the recipe.
English Easter Cake (Simnel)
Surprisingly easy to make, loaded with dried fruits and almond paste, this absolutely mouthwatering Simnel Cake will become a beautiful addition to your Easter table. This is a decadent treat for any occasion! Get the recipe.
Poppy Seed Cake
Stunning and absolutely delicious egg-free and dairy-free cake made with real poppy seeds, rich fruit layer, and homemade buttercream. This easy vegan dessert will brighten up any occasion. Get the recipe.
Coconut Raspberry Panna Cotta
This 15-minute easy vegan Raspberry Panna Cotta is creamy, rich, and literally foolproof. With no gelatin, it is so easy, you can make it every day. I'll show you how to make Panna Cotta that is dairy-free, sugar-free, and absolutely delightful. Perfect for any occasion. Get the recipe.
Ricotta Pie
This easy Sicilian Ricotta pie with a hint of lemon is one of the creamiest, most delicious Pie you will ever make! Classic Italian Ricotta Pie is traditionally associated with Easter, but it might just be your favorite Pie all year round! Get the recipe.
Cinnamon Coffee Cake
This Gluten Free Blueberry Coffee Cake is moist, sweet and delicious. It makes a great breakfast for guests or an afternoon snack with coffee. It's so simple to make with straight-up wholesome ingredients and sweetened with maple syrup. Get the recipe.
Blueberry Pie with Lemon Crumble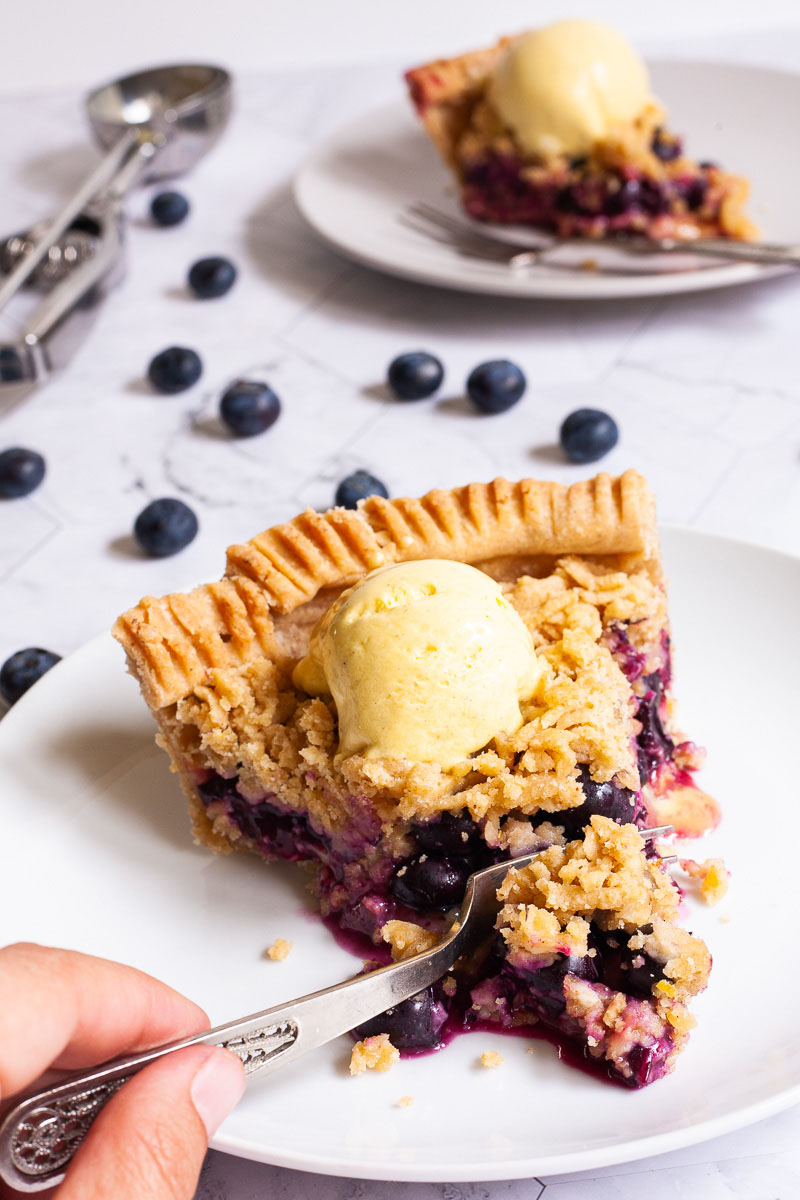 Blueberries and lemons are a match made in heaven. Just imagine a warm, sweet and juicy blueberry filling topped with a crunchy lemony crumble. It is perfect with a scoop (or more) of vanilla ice cream. This Blueberry Pie is so delicious you'll forget that it is actually vegan and gluten-free. Get the recipe.
More From Lavender & Macarons