Cheese is one of the most delicious and savory ingredients in the kitchen. It can be used to add flavor, richness, and creaminess to a wide variety of dishes. Whether you're cooking a savory meal or baking a sweet treat, there's a good chance that cheese can make it even better.
Here are 15 ways to use cheese in your cooking and baking:
Cheese Breadsticks (Must Try Recipe)
If you talk about a nice warm and comforting soup, the first addition to a soup that comes to my mind are cheese breadsticks. These are tiny cheesy and crispy treats that will make any dish taste so much better. Get the recipe.
Cauliflower Au Gratin
This Cauliflower Au Gratin, also known as a Cauliflower Bake, is a delightful and satisfying dish that brings together the wholesome flavors of cauliflower and creamy gratin goodness. It's an easy comfort food recipe that has quickly become one of the favorites in my house. It's creamy, cheesy, and such a delicious side dish for holidays as well as for Sunday night dinner. Get the recipe.
Cottage Cheese Pancakes
Healthy Cottage Cheese Pancakes are fluffy on the inside and slightly crispy on the outside. These delicious fried Cottage Cheese Patties will soon become your new favorite breakfast or even dessert. Super easy to make (under 30 minutes) and so good! Get the recipe.
Baked Meatballs with Gruyere Fondue
These Easy Baked Meatballs with Gruyere Fondue are a true winter comfort food. They are loaded with comforting flavors and are perfect for delicious weeknight meal for the whole family. Get the recipe.
Parmesan Soup with Croutons
I won't lie when I tell you that French Parmesan Soup will knock your socks off. Intense Parmesan flavor, unforgettable taste, crispy bacon and garlicky croutons make this silky soup an ultimate comfort food for a cold weather. Your family will love it! Get the recipe.
Cream Cheese and Smoked Salmon Vol Au Vents
Whipped Cream Cheese, Mustard and Smoked Salmon carefully nested into a puff pastry shell create a decadent and mouthwatering French appetizer, perfect for your next get-together. These Smoked Salmon Vol Au Vents are seriously scrumptious. Get the recipe.
Cheesy Potatoes And Zucchini Au Gratin
Cheesy Potatoes And Zucchini Au Gratin is a simple recipe that requires little preparation and great rewards. Get the recipe for cheesy potatoes and zucchini au gratin here. It's an ultimate comfort food side dish for any occasion. Get the recipe.
Roasted Bell Peppers, Beans and Blue Cheese Salad
Delicious and simple salad of juicy Roasted Bell Peppers, White Beans, a touch of garlic and a sprinkling of blue cheese. Inspired by Bulgarian cuisine, this side dish comes together quickly and easily. Can be served warm or cold. Get the recipe.
Soffioni Abruzzesi (Sweet Ricotta Pastries)
Soffioni Abruzzesi are cute little Italian cupcakes or muffins filled with fluffy Ricotta cream. They are easy to make and are an excellent addition to any occasion. Get the recipe.
Chicken Tartiflette with Bacon and Brie Cheese
Chicken Tartiflette is an ultimate French potato bake taken up a notch. So creamy and insanely delicious, this comforting Chicken Gratin packs a serious flavor punch. Perfect entree for when that comfort food craving kicks in. Get the recipe.
German Cheesecake
This recipe is a perfect example of how a few simple ingredients combined with a bit of time can take your baking to the next level. Get the recipe.
Cheesy Cheese Ramen
A twist on Mac and Cheese, this quick-and-easy cheese ramen recipe uses cheddar cheese, milk, and a pack of instant ramen noodles to create a creamy, indulgent cheesy ramen. Perfect for days when you want something easy and comforting. Get the recipe.
Eggplant Gratin with Feta and Gruyere Cheese.
This creamy and scrumptious Eggplant Gratin is smothered with a secret white sauce and topped with a generous layer or Gruyere cheese. It is a side dish that is so easy to make and will be gone before you know it. Get the recipe.
Chicken with Creamy Parmesan Sauce
Chicken with Creamy Parmesan Mustard Sauce is an incredibly easy one skillet dish, that is full of comforting flavors and ready in just 30 minutes. Delicious weeknight meal made simple! Get the recipe.
Cheesy Samosa Jalapeno Poppers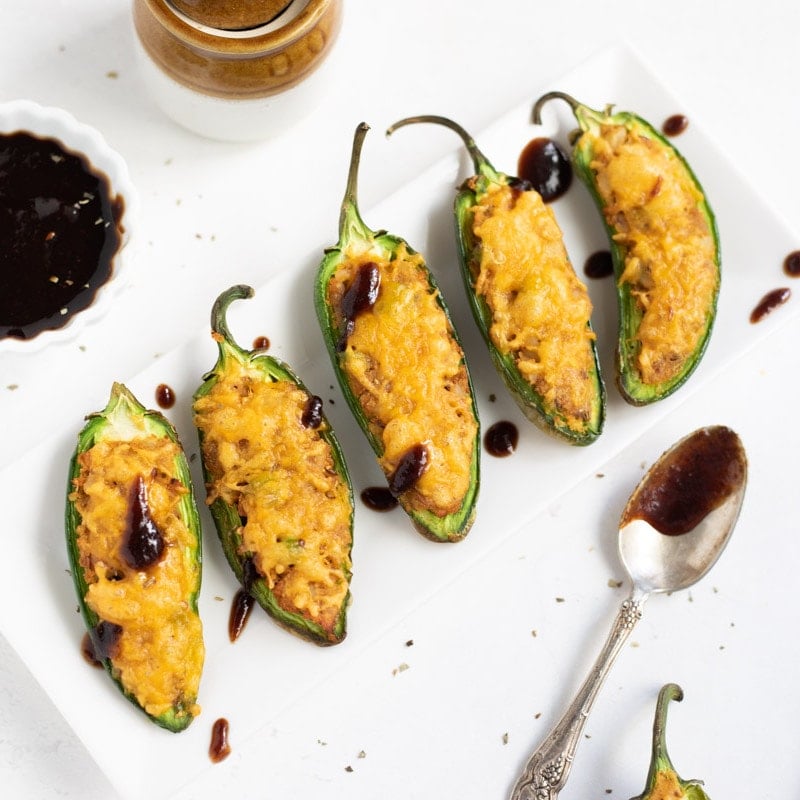 Cheesy Samosa Jalapenõ Poppers is an Indian twist to the favorite party appetizer. This is a vegetarian version made in the air fryer for the samosa lovers. Don't forget to check out the Halloween inspiration for these jalapenõ poppers! Get the recipe.