So many ways to enjoy salmon.
Creamy Salmon Pasta
This Easy and Creamy Salmon Pasta features quickly seared salmon tossed in a creamy, smoky sauce along with your favorite pasta. This hearty and satisfying dish is loaded with flavor and comes together in no time. Get the recipe.
Seared Salmon With Crispy Potatoes
Crispy Seared Salmon with lightly Browned Potatoes and Garlicky Green Beans make a quick and no-fuss weeknight meal you and your family will enjoy. Get the recipe.
Finnish Salmon Soup
Tired of baked salmon dishes? Try my Lohikeitto recipe - delicious and the easiest ever salmon soup that is so popular in Finland. Made in just under 40 minutes, this cozy and hearty fish soup is sure to warm you on chilly nights. Get the recipe.
Cream Cheese Salmon Vol Au Vents
Whipped Cream Cheese, Mustard and Smoked Salmon carefully nested into a puff pastry shell create a decadent and mouthwatering French appetizer, perfect for your next get-together. These Smoked Salmon Vol Au Vents are seriously scrumptious. Get the recipe.
Sheet Pan Salmon Oreganata
This Sheet Pan Salmon Oreganata With Green Beans And Potatoes is a quick, healthy, and satisfying dinner. Everyone will love the flaky, crispy coating and zesty flavors; this easy-baked salmon recipe is bound to become a new family favorite. Get the recipe.
Salmon Creme Fraiche Pasta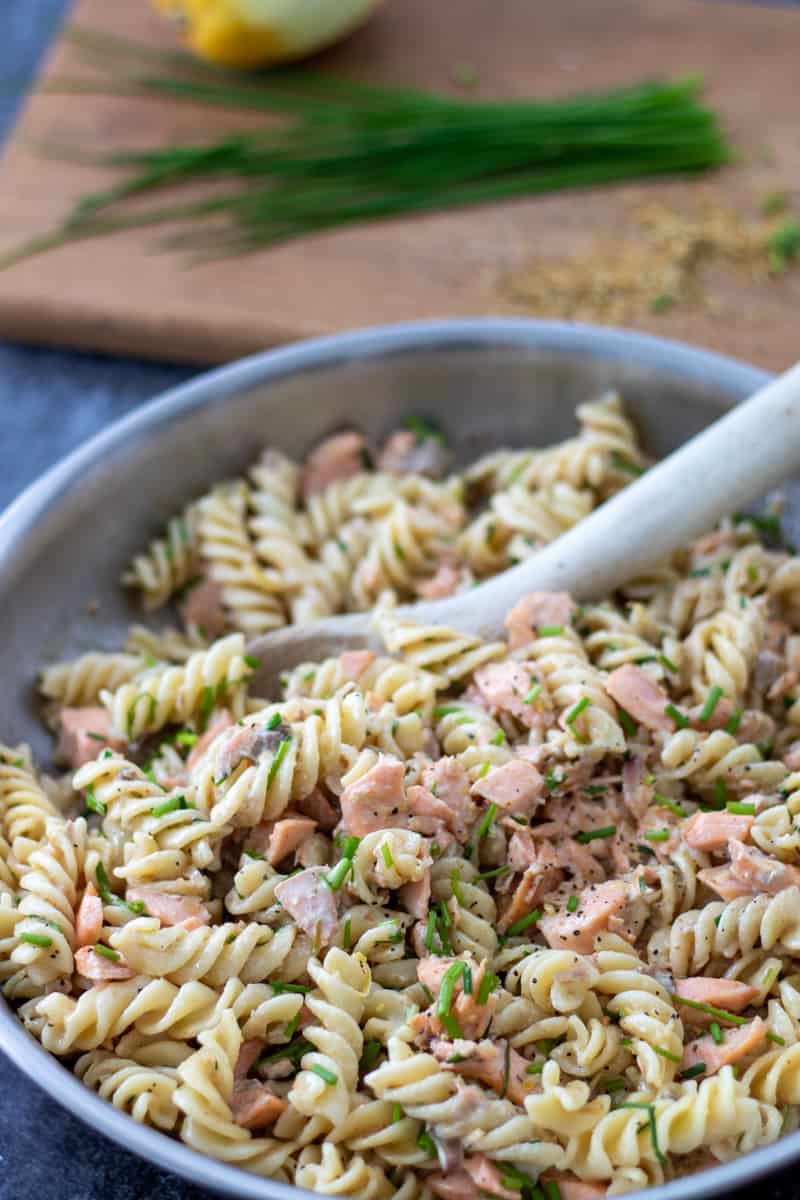 Done in 15 minutes & crazy delicious this salmon crème fraîche pasta with lemon and chives is a true weeknight winner. Made with fresh or frozen salmon, crème fraîche makes it a bit lighter - for a summery pasta you'll love having year round. Get the recipe.
Instant Pot Glazed Salmon
This Glaze salmon have an Asian flavor and is a great option for a healthy dinner. Get the recipe.
Sheet Pan Maple Salmon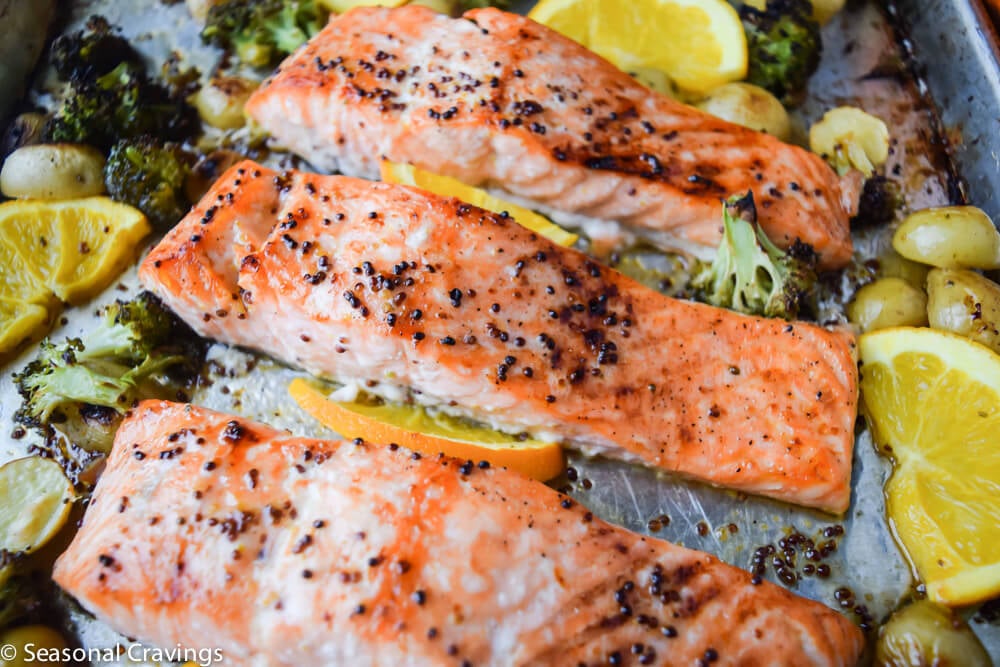 Sheet Pan Maple Salmon is an easy 7 ingredient meal that comes together in under 30 minutes. The tender salmon is coated in a sticky maple glaze and cooks on a sheet pan with broccoli and baby potatoes for an easy one-pan dinner. Get the recipe.
Salmon Piccata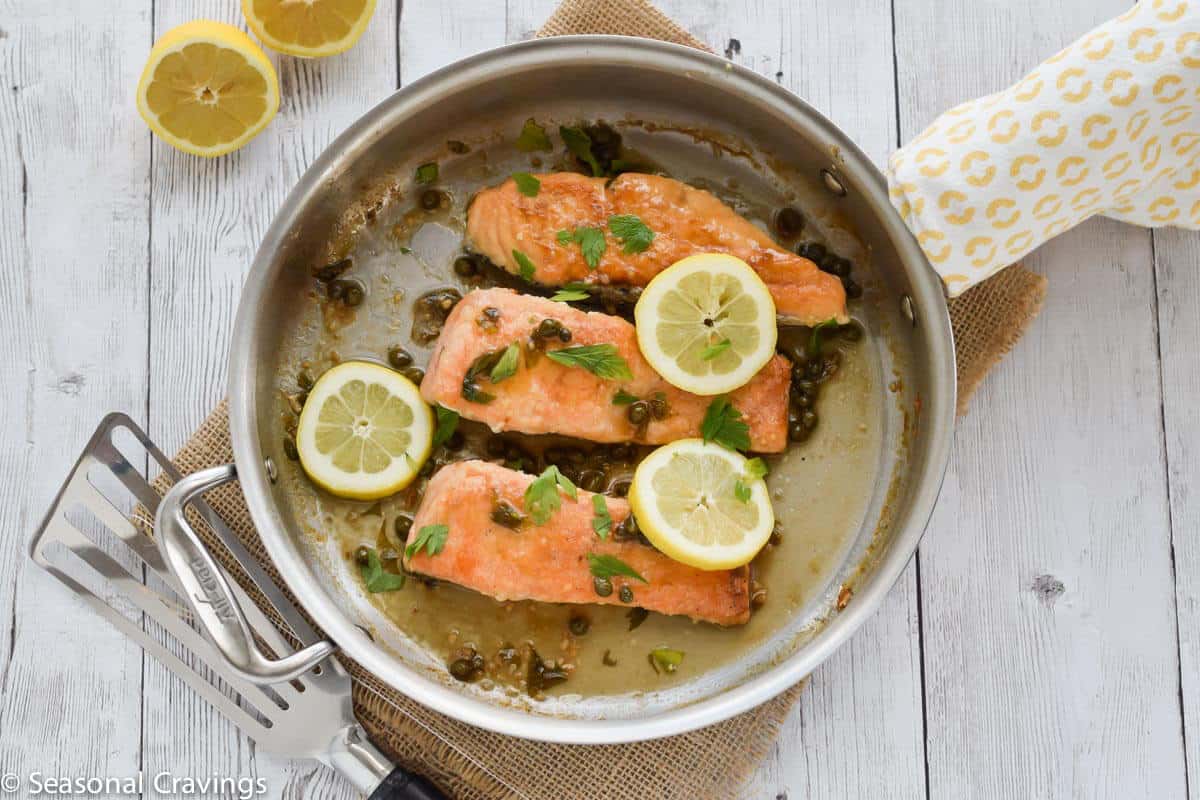 Get a healthy dose of omega-3 fats with this quick and delicious Gluten Free Salmon Piccata. This gluten-free dish is fresh, lemony, and salty and comes together in under 20 minutes. Get the recipe.
Easy Salmon Burgers
These Easy Salmon Burgers are quick to make but make great party fare too. Get the recipe.
Instant Pot Salmon Tikka Masala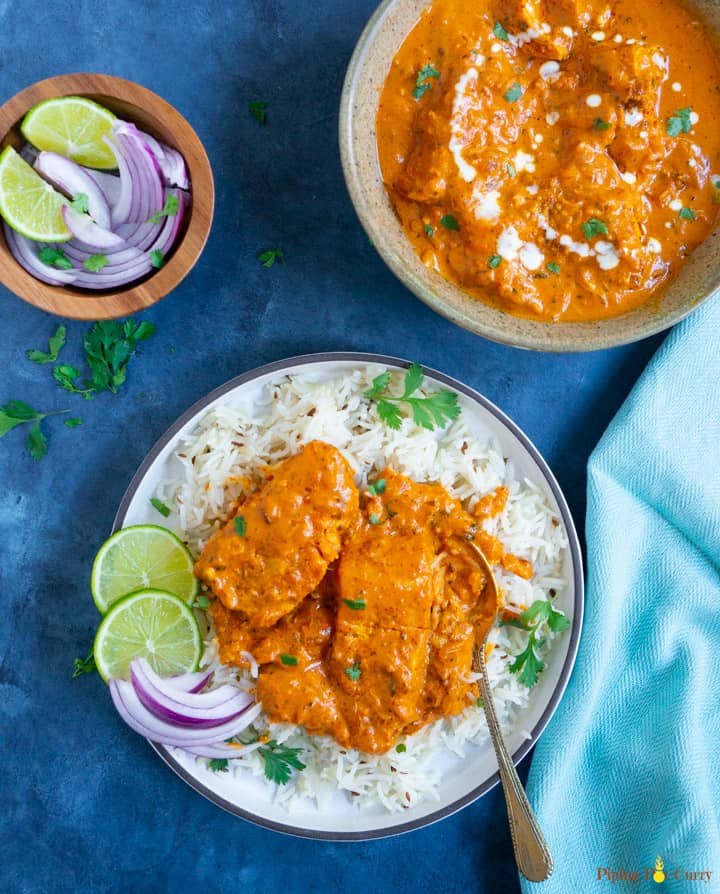 This Instant Pot Salmon Tikka Masala is super flavorful, warm and creamy, perfect to satisfy those curry cravings. Marinated salmon steamed along with tikka masala sauce in the pressure cooker. Serve over basmati rice or enjoy with naan for a scrumptious dinner! Get the recipe.
Salmon Risotto With Leeks And Lemon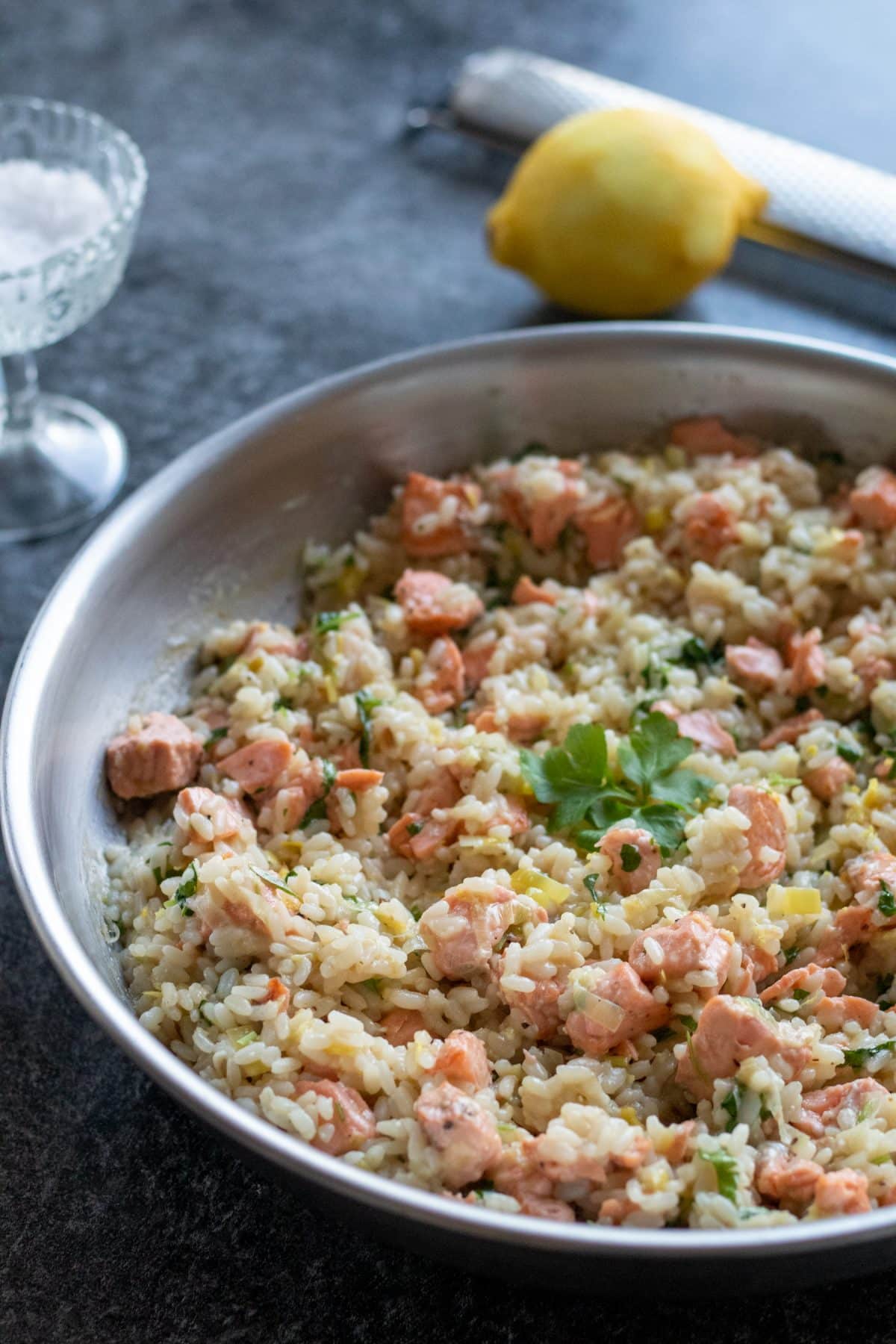 Make this Salmon Risotto in under 40 minutes, without constant stirring. With lemon, leeks and parsley it's loaded with flavor and an easy dish that seems fancy. Perfect for dinner parties, and quick & easy enough for a weeknight! Get the recipe.
More Articles from Lavender & Macarons
Discover the most loved and fuss-free dinner recipes that everyone is talking about, and find out why you need to try them too! Everyone Loves These 12 Easy Dinner Recipes. Did You Try Them?
You're Missing Out on These 13 Insanely Delicious Chicken Breast Recipes
From creamy mustard chicken to chicken gratin, there's a recipe for everyone. You're Missing Out on These 13 Insanely Delicious Chicken Breast Recipes
You're Missing Out on These 12 Insanely Delicious Chicken Thigh Recipes
Discover the ultimate comfort food with these insanely delicious chicken thigh recipes that will leave you wanting more! From chicken paprikash to crispy mustard chicken, these recipes are easy to make and perfect for any occasion. You're Missing Out on These 12 Insanely Delicious Chicken Thigh Recipes
17 Highly-Rated Vegetarian Recipes You Wish You've Tried A Whole Lot Sooner (Ready In 30 Minutes Or Less!)
You only need 30 minutes or less to prepare these fantastic recipes. 17 Highly-Rated Vegetarian Recipes You Wish You've Tried A Whole Lot Sooner (Ready In 30 Minutes Or Less!)
12 Quick And Easy Pasta Recipes That Taste Fancy
Who says you need to spend hours in the kitchen to enjoy fancy pasta dishes?12 Quick And Easy Pasta Recipes That Taste Fancy