Explore 13 autumn squash recipes that venture beyond the traditional pumpkin pie. These flavorful dishes showcase the versatility of seasonal squash varieties, from comforting soups to savory side dishes and mouthwatering desserts.
Zucchini & Pumpkin Fritters
These Pumpkin And Zucchini Fritters are super easy, ready in just 30 minutes and perfect for autumn lunch or dinner. Your family will love these savory patties. Get the recipe.
Butternut Squash And Chicken Bake
This Chicken And Butternut Squash Bake is a quick and delicious dinner recipe for busy weeknights. It's easy to make, delicious and full of cozy autumn flavors. Get the recipe.
Pumpkin & Mushroom Risotto
One of the great ways to use pumpkin puree is to add it to a risotto. My Mushroom And Pumpkin Risotto is easy and delicious one pan dinner recipe with flavors of fall. Get the recipe.
Stuffed Acorn Squash With Mushrooms And Chickpeas
Ultimate Stuffed Acorn Squash With Mushrooms And Chickpeas is perfect for the holidays. With mushrooms, rice, chickpeas and cranberries, this healthy autumn-inspired dish is packed with protein and fiber. This veggie stuffed squash is vegan and gluten-free, yet it's sure to please meat eaters, too. Get the recipe.
Pumpkin & Chicken Curry
Pumpkin Chicken Curry is juicy, tender chicken breasts cut into bite-size pieces and simmered in a flavorful and creamy canned pumpkin sauce. This easy and quick one-skillet recipe is bursting with flavor and is perfect for a cozy autumn meal. Get the recipe.
Pumpkin Pull Apart Bread
This Pull Apart Cinnamon Sugar Pumpkin Bread is a delicious way to start your morning. It starts with a basic yeast bread that is spiced up with pumpkin and cinnamon. Then it gets all pulled apart with a lemon sugar glaze that is so delicious you will find yourself eating it on its own! Perfect dessert recipe for fall baking. Get the recipe.
Spaghetti Squash Cacio e Pepe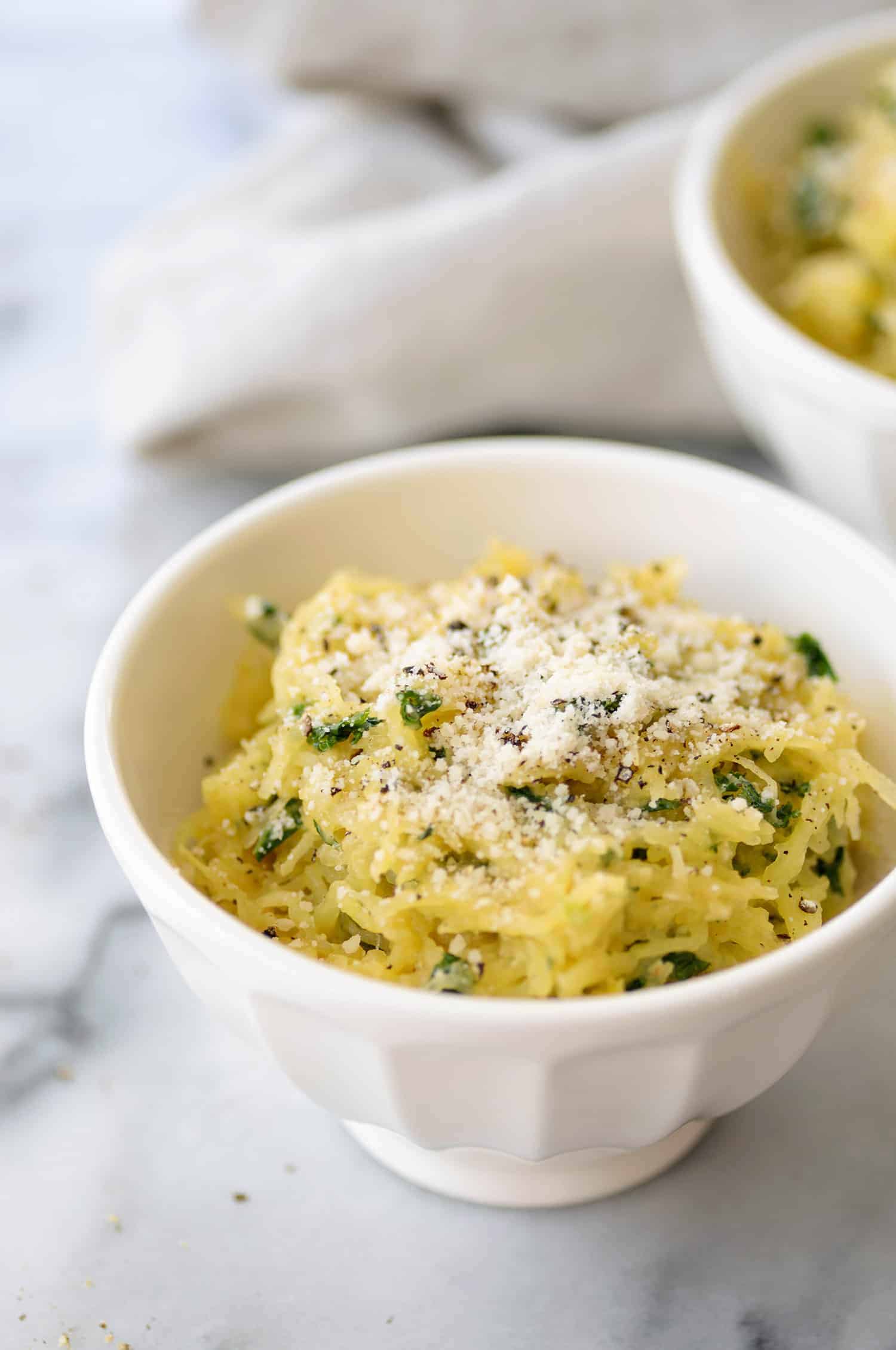 If you like cacio e pepe (cheese and black pepper pasta) then you've gotta try this grain-free, vegetable version with spaghetti squash and kale. Get the recipe.
Candied Squash
So easy and simple, this roasted Candied Butternut Squash is perfect for the holidays. Made with just 6 ingredients, this fall and winter vegan squash recipe is sure to become a family's favorite. Get the recipe.
Pumpkin Cranberry Biscotti
These Pumpkin Biscotti drizzled with an easy lemon glaze make an ultimate cookie for fall. Perfect accompaniment for a coffee or tea. Get the recipe.
Kabocha Pie Recipe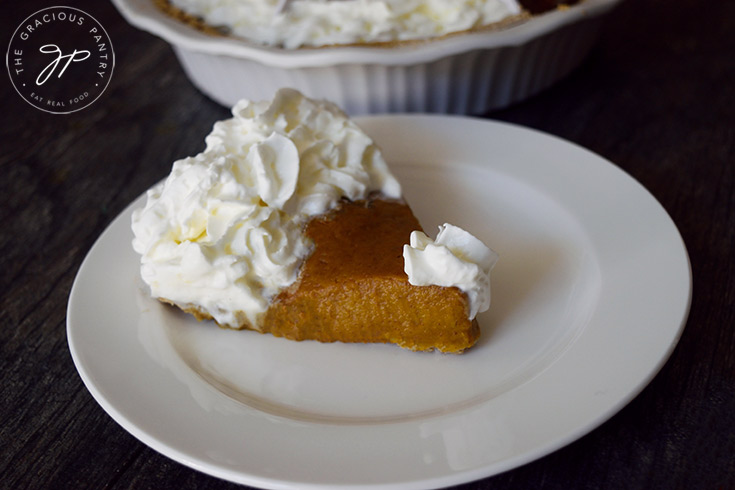 This yummy Kabocha pie will be your new favorite holiday-table dessert. Delicious squash pie that makes a great substitute to pumpkin pie! Get the recipe.
Baked Zucchini With Mozzarella & Tomatoes
Baked Zucchini with Mozzarella and Tomatoes is a light and easy side dish and makes a perfect addition to your summer dinners. Get the recipe.
Soft Pumpkin Cookies
Pumpkin Cookies are a delightful combination of chewy texture and warm, comforting flavors. Easy to bake in the comfort of your home, these cookies are the perfect dessert for a cozy evening or a holiday gathering. The use of vegan dark chocolate chips adds a wonderful contrast to the pumpkin, creating a sweet and delicious taste that will leave you craving more. Get the recipe.
Creamy Butternut Squash Soup
I tried many squash soups before, but let me tell you, this creamy Butternut Squash And Tomato Soup is by far the best thing I've ever had. It's simple, easy to make and bursting with warm fall flavors. Get the recipe.
More from Lavender & Macarons
All of these recipes are easy to follow and can be made at home with relatively simple ingredients. Bring the European Cafe to Your Kitchen With These 28 Amazing Recipes
A Taste of France: 17 Delicious Desserts That Are Worth Making At Home
France is known for its delicious food, and its desserts are no exception. From the traditional chocolate eclairs to the delicate creme brûlée, there's something for everyone in French pâtisserie. A Taste of France: 17 Delicious Desserts That Are Worth Making At Home
17 Salad Recipes That Will Change Your Mind About Salad
Salads get a bad rap. They're often seen as boring and bland, or as something you only eat when you're trying to be healthy. But that's not the case! Salads can be incredibly delicious and satisfying, and they're a great way to get your daily dose of fruits, vegetables, and whole grains. 17 Salad Recipes That Will Change Your Mind About Salad
17 Ways to Cook Broccoli That You'll Actually Enjoy
Find out how to make broccoli delicious in 17 different ways. These fantastic recipes will make you actually enjoy eating this healthy vegetable! 17 Ways to Cook Broccoli That You'll Actually Enjoy
17 Fantastic & Easy Seafood Recipes Everyone Needs To Try At Least Once
Indulge in the freshest seafood dishes with these 17 easy and delicious recipes. This blog post features a variety of seafood recipes that are perfect for any occasion, from risotto to baked salmon. 17 Fantastic & Easy Seafood Recipes Everyone Needs To Try At Least Once