Looking to satisfy a hearty appetite? Look no further. We've curated over 30 mouthwatering dinner ideas that are sure to leave even the biggest appetites fully content. From casseroles to cheesy pasta, these recipes are tailored for those who crave a substantial meal.
Easy Mussels Pasta With Garlic And Fennel
This Mussels Pasta With Garlic And Fennel is a culinary trip to Tuscany. This is a recipe that tastes and looks like a luxury but comes together simply and in less than half an hour. It's the best mussels recipe for busy weeknights when you need a quick meal but still want a deliciously inspired one. Get the recipe.
Creamy Pad Thai
This Pad Thai dish combines the essence of Thai cuisine with plant-based goodness. This vibrant and satisfying recipe features tender rice noodles, crispy tofu, and a colorful array of fresh vegetables, all tossed in a luscious peanut sauce. Get the recipe.
French Mustard Chicken
This French Mustard Chicken is an absolute must-try recipe. Perfectly roasted fall-off-the-bone chicken swimming in a creamy and flavourful mustard sauce. Is there anything better? Satisfaction is guaranteed. Get the recipe.
Award-Winning Chili Recipe
Are you trying to find a method to spice up your meals? Look no further than this fantastic, award-winning chili recipe, which includes a mixture of spices, flavorful meat, and rich, satisfying sauce. This dish is sure to please whether you're a chili expert or just looking to try something different. Get the recipe.
Finnish Salmon Soup
Lohikeitto is a ridiculously easy salmon soup ready to be served in under 40 minutes. It's so flavorful and satisfying. Everyone will be asking for seconds. Get the recipe.
Korean Style Beet Salad
A roasted vegan beet salad is prepared by cooking the beets and then marinating them in a few flavorful ingredients. This simple beet recipe is incredibly delicious, healthy, and perfect for any time of the year. Get the recipe.
Spanish Chicken and Rice
Bursting with flavor, juicy, hearty, and comforting, this Spanish Chicken And Rice makes a delectable one-pot recipe for the whole family. Perfect for Sunday dinner or a weekday. Get the recipe.
Savory Tomato Risotto
Creamy Tomato Risotto is a simple yet super flavorful vegetarian recipe sure to become a family's favorite. This healthy Cherry Tomato Risotto is ready in just 30 minutes and great for busy weeknights. Get the recipe.
Classic Ukrainian Borscht
Picky kids approved, this healthy Ukrainian soup won't skimp on flavor. Get the recipe.
Hearty Vegetable Curry
This easy Vegan Curry Recipe with chickpeas and coconut milk is perfect for cleaning out the fridge. Use any vegetables you have, add some aromatic spices and coconut milk, and boom, you have a fantastic and healthy plant-based meal perfect for busy days. Get the recipe.
Spanish Breaded Pork Chops (Libritos)
These Spanish Style Pork Chops are comfort food at their best. Crispy on the outside and stuffed with a delicious combo of ham, roasted peppers, and cheese. This recipe is a perfect way to turn regular pork chops into a scrumptious and satisfying dinner. Get the recipe.
Hungarian Chicken Paprikash
Hungarian Chicken Paprikash is an easy, one-pan weeknight dinner recipe with a finger-licking good sour cream sauce made of the pantry staples. Get the recipe.
Sardinian Longevity Minestrone
This Hearty Old-Fashioned Minestrone soup is filled with wholesome ingredients like leeks, beans, and potatoes. It's popular among kids and adults and is sure to fill you up on chilly winter days. Be sure to add some crusty bread to round out the meal. Get the recipe.
Mushroom and Chicken Stroganoff
This Chicken Mushroom Stroganoff is a creamy, and flavorful dinner idea ready to eat in just half an hour! When you want a hearty, comforting supper without spending all day in the kitchen, this simple stroganoff recipe will not disappoint. Get the recipe.
Ikea-Style Meatballs and Gravy
These beef and turkey meatballs are seared until brown and simmered in the most delicious and savory gravy. This easy recipe is sure to become a family's favorite. Get the recipe.
Healthy Potato Salad
This Healthy Potato Salad with cucumber and tomato in a garlicky yogurt sauce is all you need for summer picnics or BBQs. This simple salad is so easy to make and it's creamy and delicious. Get the recipe.
Moroccan Bean Stew
This Moroccan Slow Cooker Bean Stew, also called Loubia is the ultimate comfort food full of flavor. Made with Cannellini Beans, tomatoes, and spices, these slow-cooker white beans are sure to warm you up on a chilly fall or winter night. Get the recipe.
French Onion Soup
It's Easy French Onion Soup Recipe. Don't be intimidated by French cooking, because this easy twist on a French classic will make you believe that sophisticated cuisine doesn't have to be a rocket science. Get the recipe.
Creamy Eggplant Gratin
This creamy and scrumptious Eggplant Gratin is smothered with a secret white sauce and topped with a generous layer or Gruyere cheese. It is a side dish that is so easy to make and will be gone before you know it. Get the recipe.
4-Ingredient Roasted Pork Tenderloin
There's so much flavor in this JUICY and flavorful Buzhenina (Herb Roasted Pork Tenderloin). It hardly takes any effort to make and perfect for dinner or holidays. Classic Ukrainian recipe that uses 4 ingredients and never disappoints. Get the recipe.
Slow-Cooker Mushroom Bolognese
This is the best Bolognese made with Portobello mushrooms in the comfort of your slow cooker! The recipe packs a flavor punch and is perfect for meat eaters in your family. They won't be able to tell there's no meat. Get the recipe.
Easy Pasta Carbonara
Easy Spaghetti Carbonara is comfort food at its best. Made with crispy bacon and a delicious combination of Italian cheeses, this flavorful pasta will quickly become your favorite hearty meal. Get the recipe.
Classic Potato Gratin
This classic recipe for potato gratin is simple to make but always has show-stopping results. Rich, creamy, crunchy - it will satisfy all your cravings. This post includes some affiliate links in which I may receive a small commission if you choose to make a purchase. Get the recipe.
Linguine alle Vongole
This recipe for Linguine alle Vongole, aka pasta with clam sauce, is an easy and delicious classic Italian seafood dinner that uses mostly pantry ingredients and only takes 30 minutes to make. Get the recipe.
Classic Crispy Falafel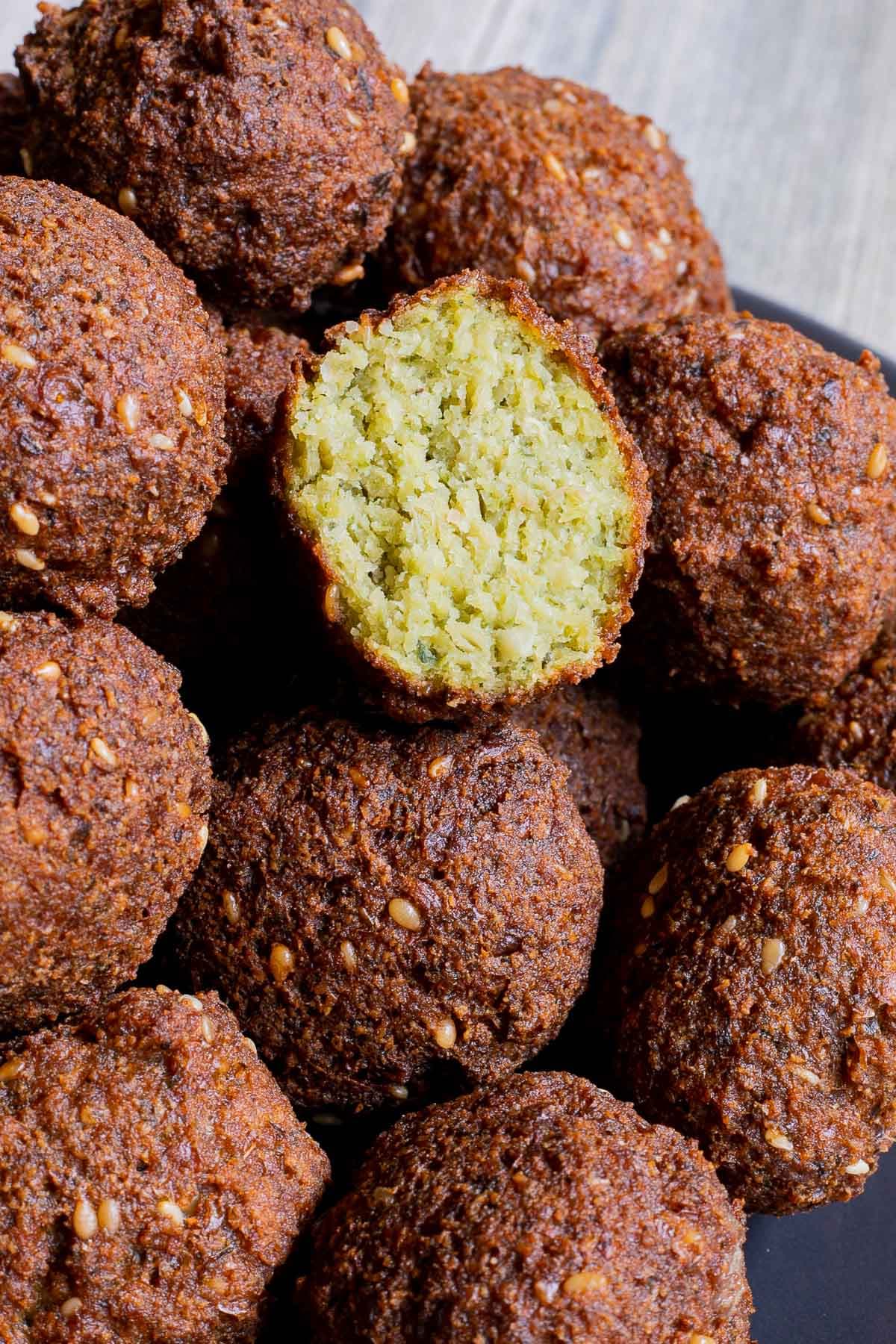 Classic falafel is delicious. Traditionally it is made of soaked chickpeas and not canned, mildly spiced with fresh herbs, formed into balls, and deep-fried until it gets a crispy crust. This vegan falafel recipe will show you exactly how easy it is to make them home. Get the recipe.
Seared Scallops With Lemon Butter And Capers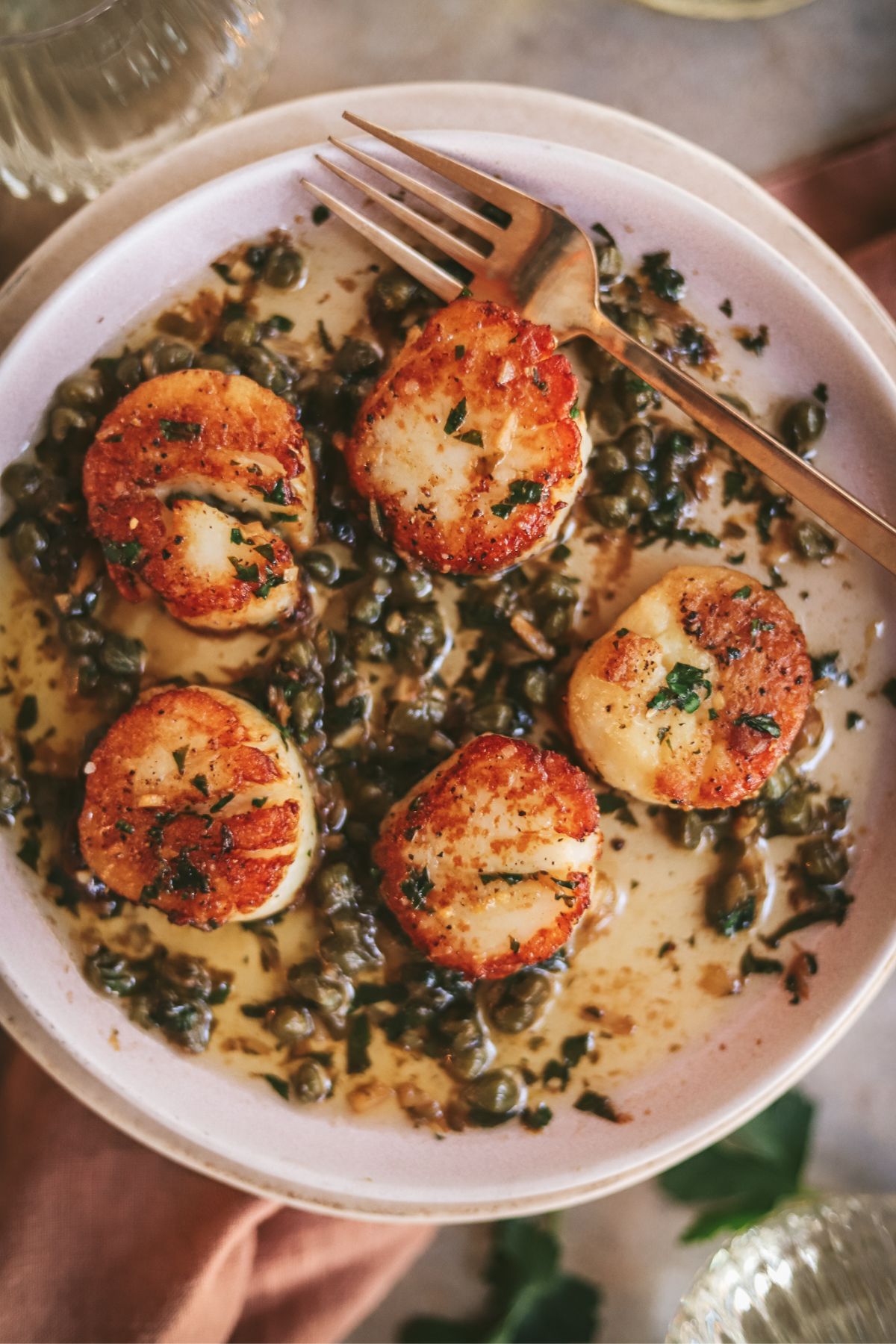 Pan seared scallops are one of life's greatest joys. Delicate, sweet, and incredibly delicious, they make a great choice for a special occasion meal. Get the recipe.
Creamy Chicken Broccoli Pasta Bake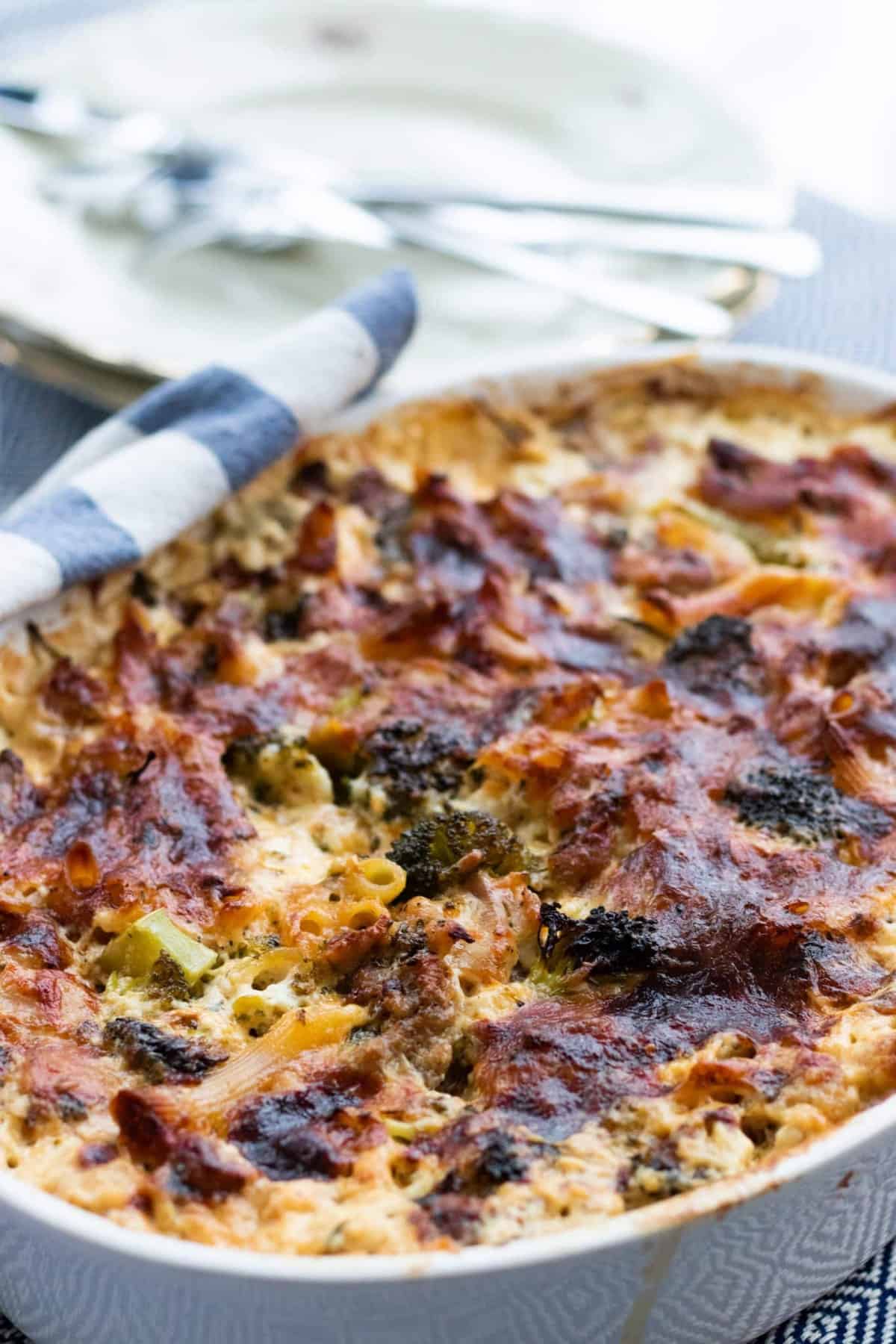 This Creamy Chicken Broccoli Pasta Bake is an easy dump-and-bake dinner that's ready to eat in less than 90 minutes. But don't worry - you'll only be actually cooking for 10 minutes! Loaded with broccoli, chicken and cheese this is comfort food at its best - with a healthier twist. Get the recipe.
Buffalo Chicken Quesadilla Recipe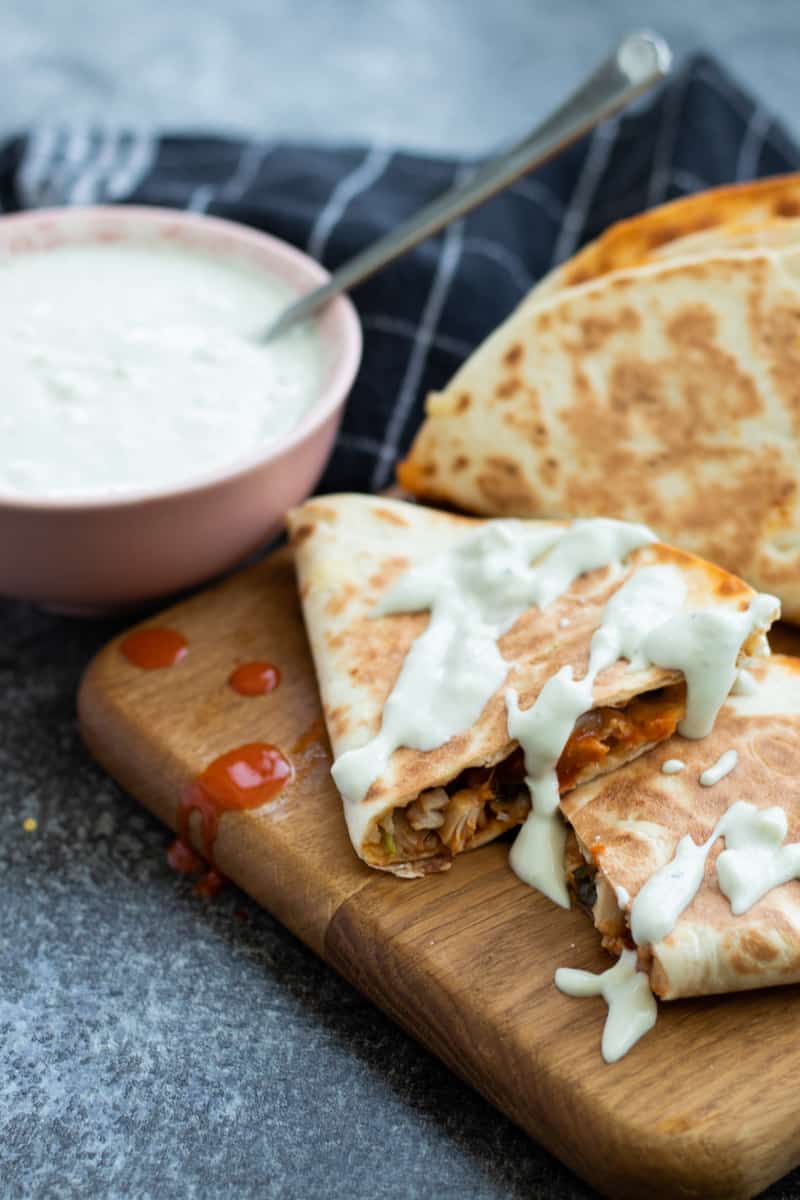 Buffalo Chicken Quesadillas is the best of two worlds - spicy buffalo flavor in a handy cheesy package. Easy to make in 30 minutes (including prep!), and can be made with leftover chicken, store bought rotisserie chicken, or with raw chicken! Get the recipe.
Spicy Gochujang Chicken Stir Fry
Korean inspired gochujang chicken is a delicious stir fry recipe with sweet and spicy sauce. Gochujang paste gives this Korean stir fry its distinctive flavour, while red chillies spice it up and honey add some sweetness. So if you're in the mood for something Asian but also want something a little different, give this recipe a try. It's certainly bursting with amazing flavours. Get the recipe.
Classic Potato Soup
The creamy texture of the soup comes from the potatoes, which are boiled until tender and then part blended until smooth. But that's not where all the flavor comes in! My recipe also includes vegetables such as onions, garlic, and carrots that add a delicious depth of flavor and extra nutrients to the soup. Get the recipe.
Pistachio Crusted Salmon
This Pistachio Crusted Salmon is where healthy meets delicious. It's crunchy, flavorful with a delicious Spinach and Raisin Salad. This simple 20-minute recipe makes an easy and quick weeknight meal. Get the recipe.
Herb Roasted Chicken & Veggies
This herb roasted chicken and veggies sheet pan dinner is a healthy, delicious and satisfying meal that's easy to make. The recipe results in succulent chicken with crispy flavorful skin along with tender herb infused vegetables. Get the recipe.
More from Lavender & Macarons
Creamy chicken dinners are the ultimate comfort food. They're rich, decadent, and satisfying. And when they're done right, they're absolutely irresistible. Read - Our Creamiest Chicken Dinners: So Good, You'll Lick Your Plate.
17 Restaurant-Quality Dinner Recipes You Can Easily Make at Home
Eating out can be a fun and convenient way to enjoy a delicious meal, but it can also be expensive and time-consuming. Read -17 Restaurant-Quality Dinner Recipes You Can Easily Make at Home.
30 Meatless Recipes That Are Packed With Flavor and Satisfaction
Meatless meals don't have to be boring or bland. In fact, there are many delicious and satisfying meatless recipes that are perfect for any occasion. Read - 30 Meatless Recipes That Are Packed With Flavor and Satisfaction.
17 Nutritious and Delicious Meal Ideas Starring Canned Chickpeas
Canned chickpeas are a budget-friendly and easy-to-use ingredient that can be used to create many kinds of nutritious and delicious meals. Get the recipe.
18 Seafood Dishes That Will Make You Want to Live by the Sea
There's nothing quite like a delicious seafood dish to remind you of a relaxing vacation at the sea. The fresh, briny flavors of seafood are simply irresistible, and they can transport you back to days of sun, sand, and surf.
Try these 18 seafood dishes that will make you want to live by the sea. Read - 18 Seafood Dishes That Will Make You Want to Live by the Sea.